Clark County district attorney candidate owes $66K in back taxes
Updated June 5, 2018 - 8:23 pm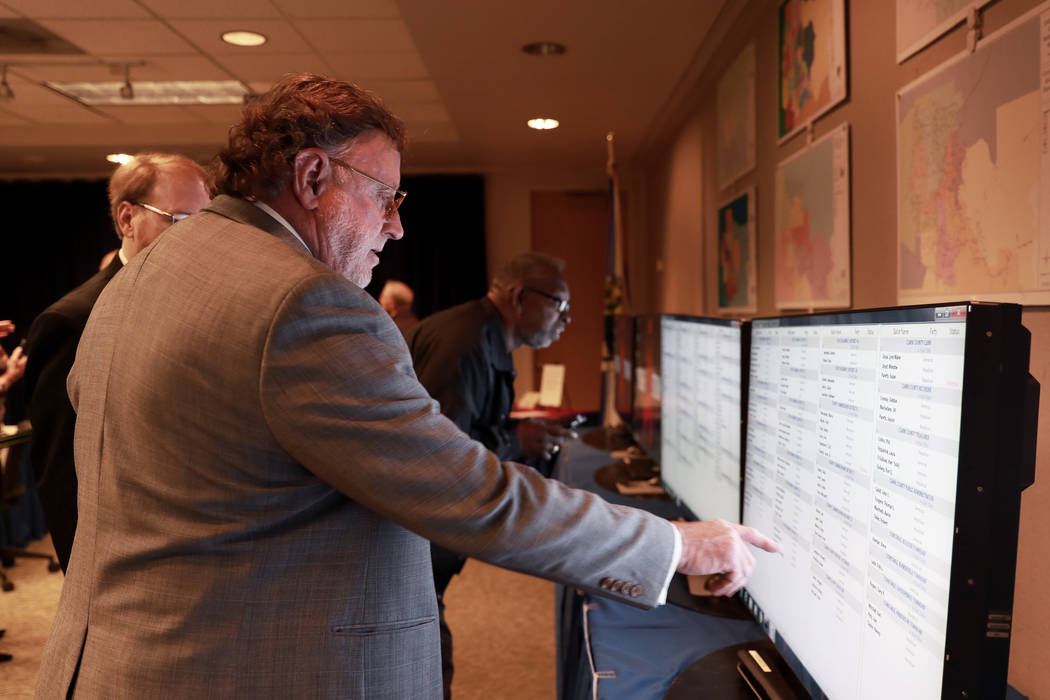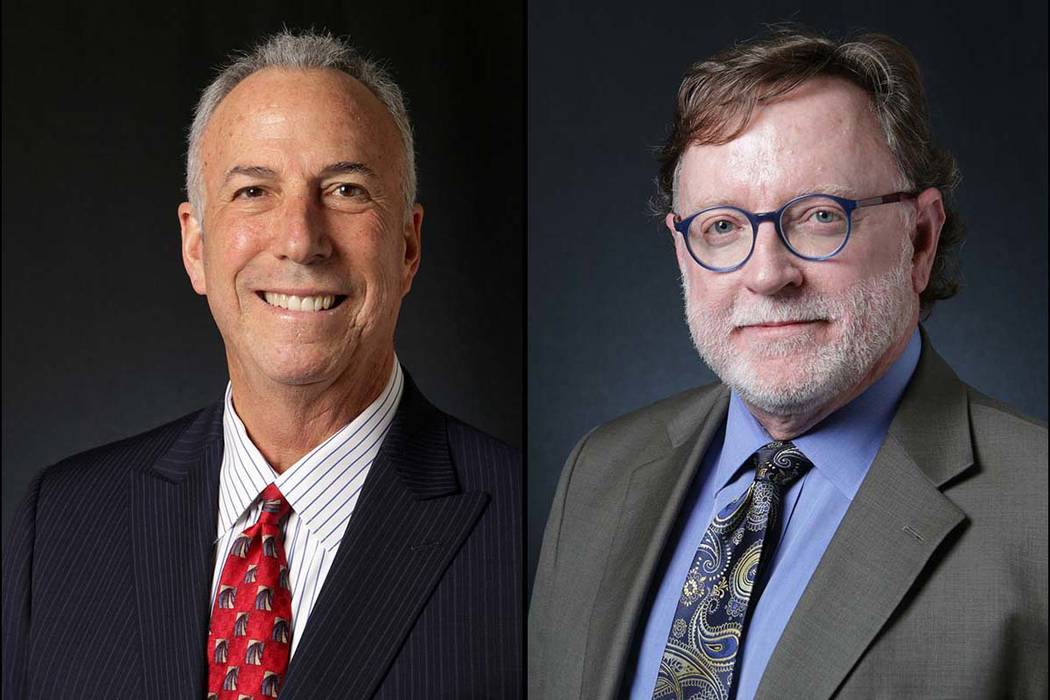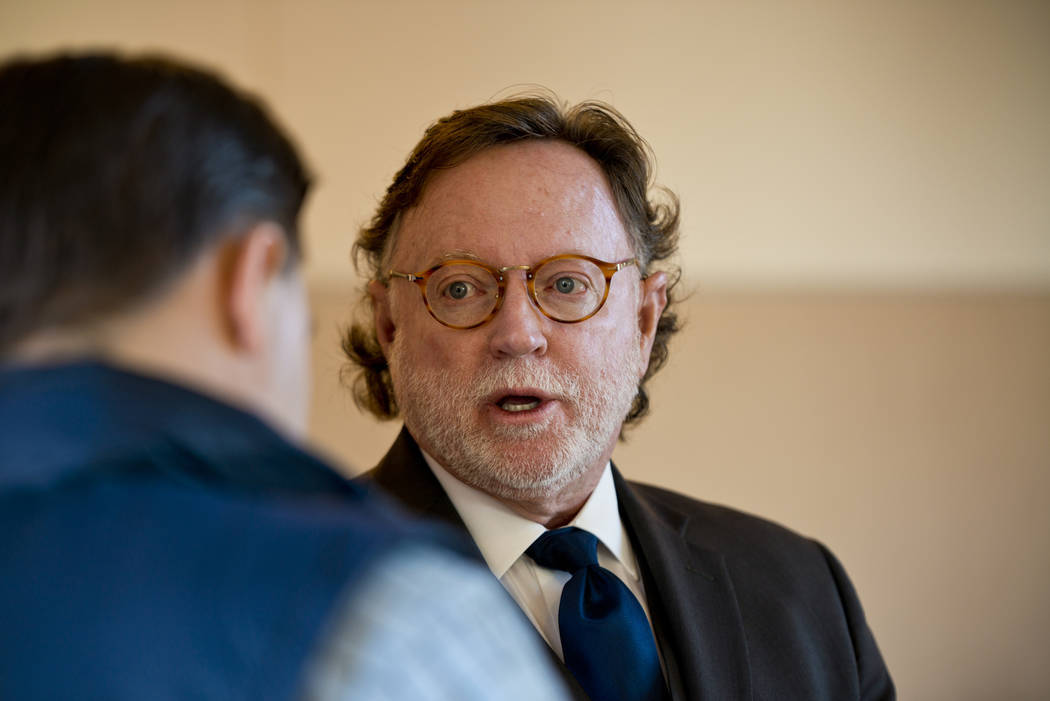 Clark County District Attorney candidate Robert Langford owes more than $66,000 in unpaid taxes because he failed to make full payments on taxes five years in a row, public records show.
A federal lien was issued to Langford, a defense attorney of more than 20 years, in late April. According to the document, Langford owes the government $66,145 for interest, penalties and unpaid taxes from 2011, 2012, 2013, 2014 and 2015. Records show Langford also filed bankruptcy in 2009 after a salon business he opened with his ex-wife went under.
Langford, 59, is challenging incumbent District Attorney Steve Wolfson in the June 12 Democratic primary. Because there is no candidate from another party, the primary winner will win the seat.
Langford said Tuesday he defaulted on his taxes after a law firm he was a partner of failed to properly deduct taxes. At the end of the year, Langford said, he was slapped with a huge tax bill — and the deficit continued growing.
"A few years ago I was in a legal law firm partnership where taxes were taken out differently than had been done in my previous or current law firm," Langford said. "It wasn't that I didn't pay any taxes. It's that I didn't pay enough taxes."
Langford was a partner at a firm with Maggie McLetchie, who specializes in First Amendment law and serves as Las Vegas Review-Journal's attorney. Langford, who now owns his own firm, said he paid $15,000 toward his unpaid taxes last year.
Records show Langford & McLetchie, LLC operated from 2012 to 2015.
"Our LLC was not responsible for withholding taxes for dividend payments," McLetchie said. "Taxes are passed through to the owners in a limited liability company. I have no knowledge about his personal taxes but I would assume Mr. Langford is paying back any taxes he may personally owe."
According to public records, Langford in 2009 filed bankruptcy and owed about $1.3 million to 17 creditors, including Ford Motor Company for an auto loan and Wells Fargo for a home mortgage. Langford said he and his ex-wife, Karen, put their life savings into a beauty salon, but it failed during the Great Recession.
"We were unable to make the payments because people stopped going to salons," Langford said. "Like many other people in Clark County, I found myself unable to pay it. The landlord accelerated lease payments, and there was nothing I could do about it."
Wolfson said Tuesday that he knows "many people go through financial difficulties" and hopes Langford can resolve his problems.
"Having tax liens is very serious," Wolfson said. "I would only question whether it is an appropriate time to take on the demanding responsibilities of being the district attorney when you have substantial IRS issues."
Langford said his unpaid debt and financial troubles shouldn't jeopardize voters' trust in him.
"I didn't do anything immoral or illegal," he said. "I'm in the process of paying the government back."
Contact Ramona Giwargis at rgiwargis@reviewjournal.com or 702-380-4538. Follow @RamonaGiwargis on Twitter.
Candidates on bail reform
Clark County District Attorney candidate Robert Langford has positioned himself as the more progressive candidate and pledges to end mass incarceration and break the school-to-prison pipeline. At the Las Vegas headquarters of the Progressive Leadership Alliance of Nevada on Monday, volunteers called dozens of voters to promise them Langford would "make prosecutions more fair."
Two African-American women said they were jailed for several days for traffic tickets and a minor altercation. Both had to pay thousands of dollars to get out.
"I was just going to work. I'm a single mother. And I was arrested for unpaid traffic tickets," said Leslie Turner, 36. "I was separated from my newborn child, put in jail and taken from a job I just went back to — all because I didn't have the money or the means to keep up with a payment plan on my traffic tickets."
Langford said he'd eliminate a cash bail system that often disproportionately impacts communities of color.
Wolfson said he also supports "long-overdue" bail reforms.
"That is why my office, along with the Public Defenders' office, judges and many other stakeholders, have instituted the Pre-Trial Risk Assessment Tool to determine who should, and should not, be released without any bail required," Wolfson said. "It is a step in the right direction, but still more bail reforms are needed. One thing is for sure, the cash bail system cannot be eliminated overnight."