Clark County sheriff candidates weigh in on immigration, gun control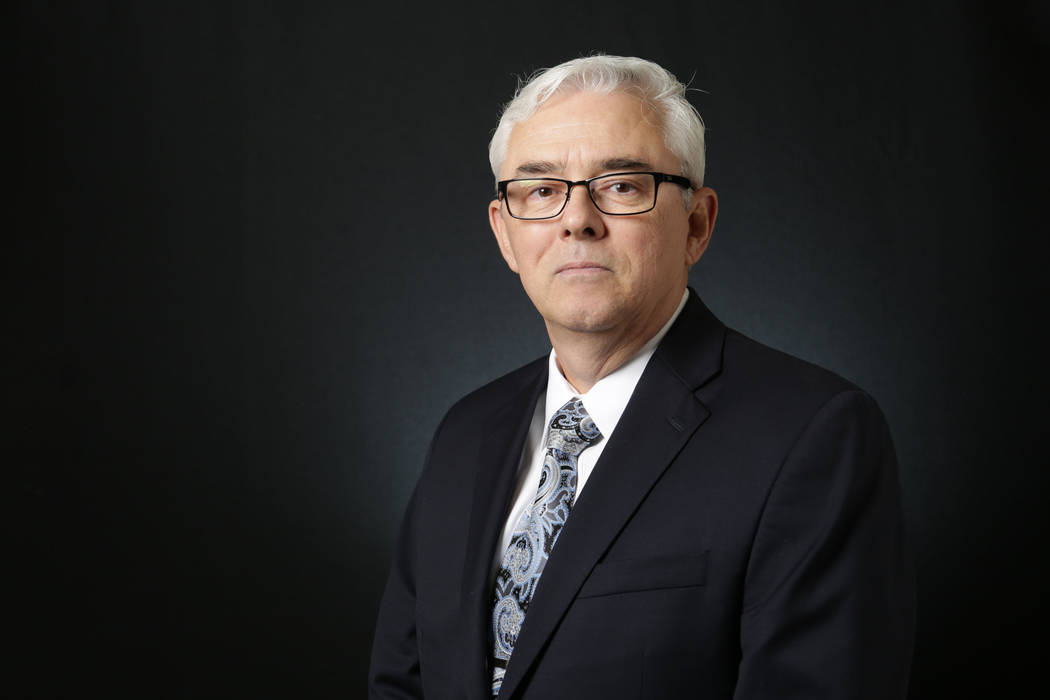 Three hopefuls for Clark County Sheriff vowed to cooperate with federal immigration officials and laws if elected.
Three of the five candidates for the county's top cop job said they would not let the Las Vegas Valley become a "sanctuary" community at a Thursday night forum held inside a Henderson shooting range.
The candidates — former North Las Vegas police officer Tim Bedwell, school police detective Matt Caldwell and former Metropolitan Police Department detective Gordon Martines — took questions from an audience of a few dozen residents, gun enthusiasts and other office seekers at Green Valley Range, 175 Cassia Way.
Sheriff Joe Lombardo and candidate Greg Heiny did not attend the forum. The primary is June 12.
Bedwell said he would defy legislation he believes is unconstitutional, including that which would muddy a sheriff's ability to cooperate with Immigration and Customs Enforcement officials regarding the detention of undocumented immigrants.
"I will not in any way support any sanctuary city proposals, offshoots, practices," Bedwell told the crowd.
Caldwell said he wouldn't "operate a sanctuary city" and violate federal laws.
"I'm going to enforce the laws as they are. I'm not going to enforce my opinion," he said.
Martines said he would abide by federal immigration laws, but "won't do it directly." Martines said if he becomes sheriff even undocumented immigrants who haven't committed a crime would be subject to arrest.
"There's always a way to legally arrest somebody," Martines said.
The Department of Justice has found no evidence Clark County does not comply with immigration officials and laws, according to a letter released by the county in August. County officials received a Justice Department letter in April 2017 claiming the county had policies limiting cooperation with Immigration and Customs Enforcement.
The candidates also discussed gun rights and school safety.
All three said they are committed to upholding the Second Amendment and would not punish law-abiding gun owners for the crimes of others.
And in light of school shootings across the country, Bedwell reiterated his plan to staff schools with Metro officers, who he said are better equipped to protect students than school resource officers.
"They don't need policing; they need protection," Bedwell said of students.
Caldwell proposed enforcing existing loitering and truancy laws to prevent non-students from entering school properties and ensuring students are in schools.
Martines opposes having Metro officers in schools but would like school staff to have the option to carry a concealed weapon.
"We can't have a police state in our schools," he said.
Contact Mike Shoro at mshoro@reviewjournal.com or 702-387-5290. Follow @mike_shoro on Twitter.