Clark County wants to create online public records archive going back to 1909
November 28, 2016 - 9:54 am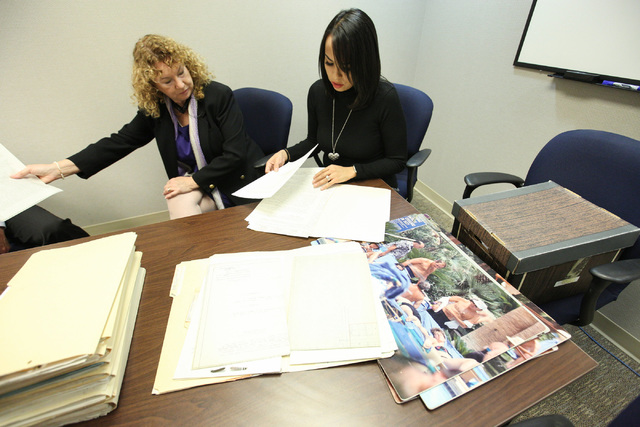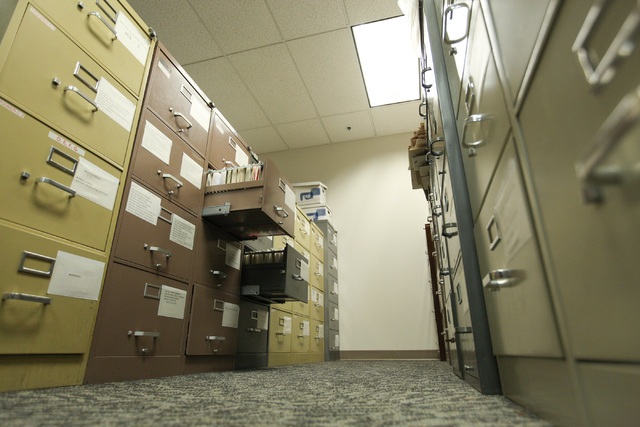 Business proposals from reclusive billionaire Howard Hughes, candid photographs of alleged mob bosses, paperwork for plans to store nuclear waste at Yucca Mountain.
Those public records and more — the fabric of Clark County's history — will be at the fingertips of anyone with a computer and internet access as an ongoing initiative by the county clerk's office comes to fruition.
County Clerk Lynn Goya is on a mission to digitize every public record her office has in order to create an online archive of documents dating back to 1909, when Clark County was created by dividing Lincoln County.
The county clerk's goal is twofold.
First, to immortalize the public records in a format that won't degrade over time. Second, to allow the public to easily search the archived records by subject matter, date and content.
"Just like Google," Goya said. "So it's simple for the user."
Within a few months, the clerk's office expects to migrate the documents it has already digitized — records from the past eight years or so — to the online archive: OpenText Enterprise Content Management.
Once that's established and open to the public, the county will finish digitizing another century's worth of records. The clerk's office holds records documenting the operations of the county commission and other county boards.
It's a lofty ambition, literally.
The clerk's office reports that if all of its printed public records were stacked on top of one another, the pile would reach 488 feet, a bit taller than the Mandalay Bay tower.
Right now, those records are stored in close to 70 filing cabinets and four stacks of cardboard boxes inside the clerk's office on the sixth floor of the Clark County Government Center.
Records are separated into subjects that range from the banal to the bizarre. A filing bin drawer labeled "Parks &Recreation" sits adjacent to one labeled "Nuclear Waste."
The filing system is arcane and doesn't lend itself to staff trying to find old public records, said Rocio Leon, senior office specialist.
It can sometimes take hours or even days for a trained clerk's office employee to assemble the documents for a complex request, she said.
"When we put this stuff in the system we can just search by keywords," Leon said. "And if they have a range of years we can narrow it down with an advanced search. It will make it a lot easier for us to locate the records."
The program's premise has the thumbs-up from Barry Smith, executive director of the Nevada Press Association.
He said an online archive of public records will be beneficial to not only journalists and historians, but also other members of the public who aren't familiar with the current record request process.
"This is a real service by the county," he said.
Last week, the County Commission gave the clerk's office permission to apply for a $100,000 grant from the National Historic Publications and Records Commission to fund the digitization of its archives.
The project is expected to take several years to complete. With literally tons of documents to process, Goya said her staff is prepared to recover some of the county's lost or forgotten history.
"We believe with this project we'll find a lot of things we don't even know about it," she said. "It's like a treasure hunt."
Contact Michael Scott Davidson at sdavidson@reviewjournal.com or 702-477- 3861. Follow @davidsonlvrj on Twitter.