Democrats poised to sweep Clark County Commission races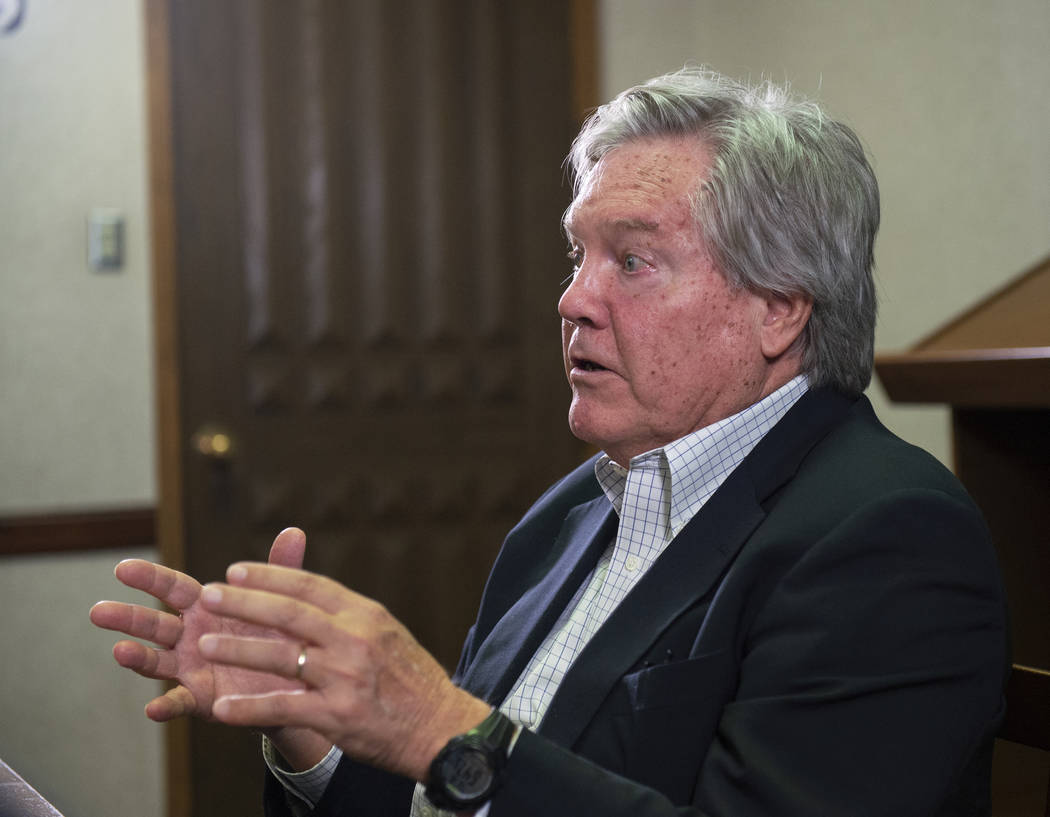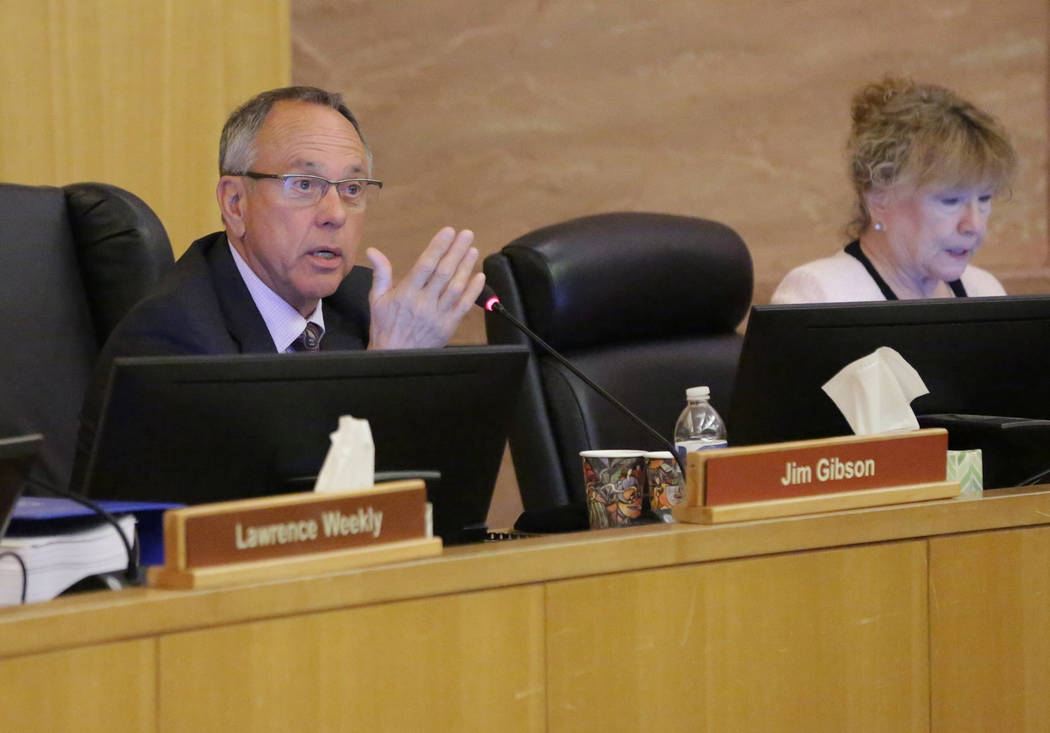 Democrats were poised to sweep all three Clark County Commission races late Tuesday night.
With 137 of 172 voting centers reporting, State Sen. Tick Segerblom and seated Commissioner Jim Gibson, both well-established Democrats whose campaigns heftily outspent their GOP opponents, took leads of more than 10 percentage points in the races for District E and G seats, respectively.
The battle for the District F seat was closer.
Democrat trial attorney Justin Jones led with 53.8 percent of the vote as of 11 p.m. Republican real estate attorney Tisha Black had 46.2 percent.
"From day one we set out a clear vision of the southwest (Las Vegas) Valley to protect natural spaces, increase parks and ensure we have thoughtful planning, and I think that resonated with folks," Jones said.
The 43-year-old former state senator rallied support for his pledge to prevent development on Blue Diamond Hill, a property bordering and overlooking the Red Rock Canyon National Conservation Area.
Black, 47, touted herself as the race's best choice for business, promising to slash red tape and streamline the county's development process.
Her campaign was fueled by more than $1 million in donations and bolstered by a cross-party endorsement from Commissioner Susan Brager, the seat's current holder.
Black did not immediately return a request for comment once results were posted.
Jones used Black's campaign coffers against her, claiming the candidate — the daughter of former developer and gaming executive Randy Black — was in the pocket of special interests.
District F is in the southwest Las Vegas Valley, covering land south of Charleston Boulevard and west of Interstate 15. It also includes the communities of Blue Diamond, Primm, Jean, Goodsprings, Mountain Springs and Sandy Valley.
Bigger leads
Democrats' massive voter registration advantage aided Segerblom in District E.
Segerblom led with almost 62 percent of the vote. Republican Trish Marsh had 38.1 percent.
District E covers portions of the Strip, the city of Las Vegas and the eastern Las Vegas Valley.
In District G, Gibson's familiar name played well with the electorate. The former mayor of Henderson led his race with 55.2 percent of the vote.
Cindy Lake, former chair of the Clark County Republican Party, had 42.5 percent. Libertarian candidate Doug Marsh had 2.3 percent.
District G covers much of the southeast Valley, including Henderson and Boulder City.
Contact Michael Scott Davidson at sdavidson@reviewjournal.com or 702-477-3861. Follow @davidsonlvrj on Twitter.