Effort to recall Farley fizzles without signatures
November 9, 2017 - 11:04 am
Updated November 9, 2017 - 11:50 am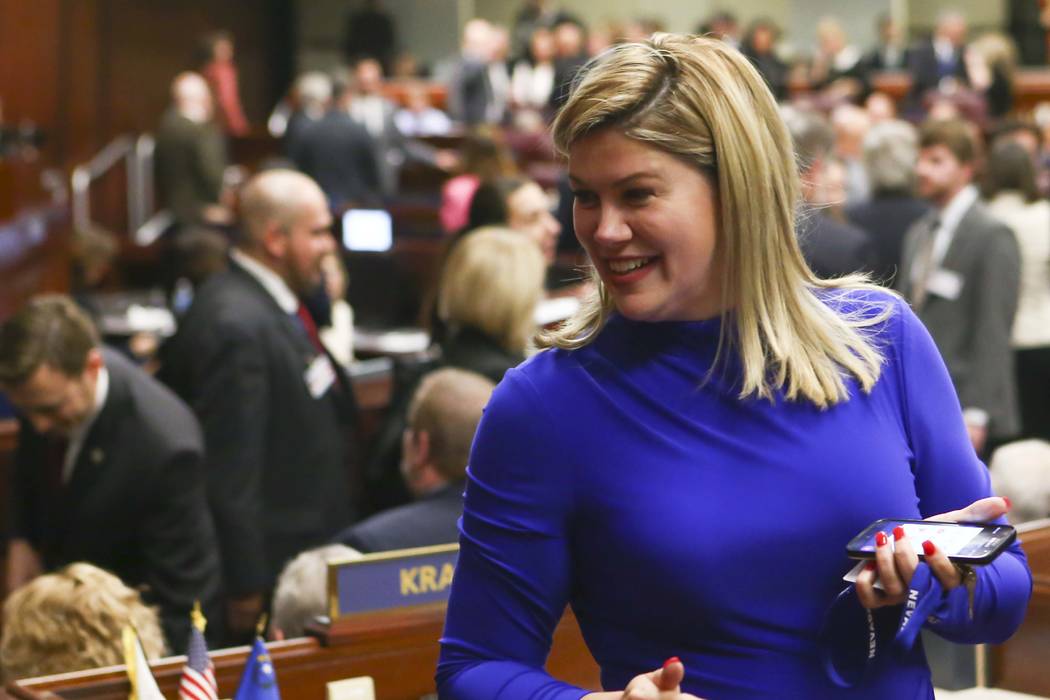 An effort to force a recall election for state Sen. Patricia Farley has fallen short, Clark County Thursday morning
A total of 2,056 signatures were collected, county spokesman Dan Kulin said. At least 7,107 signatures were needed to force the recall election.
Farley, I-Las Vegas, called the recall effort a "shyster program" from Senate Minority Leader Michael Roberson, R-Henderson, in an attempt to put control of Senate back in the hands of Republicans. Democrats held an 11-9 advantage in 2017, although Farley caucused with the Democrats.
"As a taxpayer here in the state, I honestly think it's criminal for anyone to divert our tax dollars to undermine the voters' rights in an election," Farley said.
Roberson wrote in an email that "it made little sense to devote resources to recall" Farley because she is not seeking re-election.
"My guess is that the citizens who initiated that particular recall came to the same conclusion," he said.
The recall effort against Farley was initiated Aug. 11, but Farley had said before then that she would not run in 2018.
Republican-backed efforts have been ongoing to recall Farley and Democratic state Sens. Joyce Woodhouse and Nicole Cannizzaro. Farley was elected in 2014 as a former Republican.
The Nevada Secretary of State's Office announced last week that the petition targeting Woodhouse, D-Henderson, had enough valid signatures to force a recall election.
Tuesday is the deadline for signatures to be submitted in the Cannizaro recall effort. Roberson said he's been told that enough signatures have been gathered to qualify the petition.
Contact Michael Scott Davidson at sdavidson@reviewjournal.com or 702-477-3861. Follow @davidsonlvrj on Twitter.