Keep your Christmas tree safe from fire this season
Updated December 8, 2022 - 10:00 am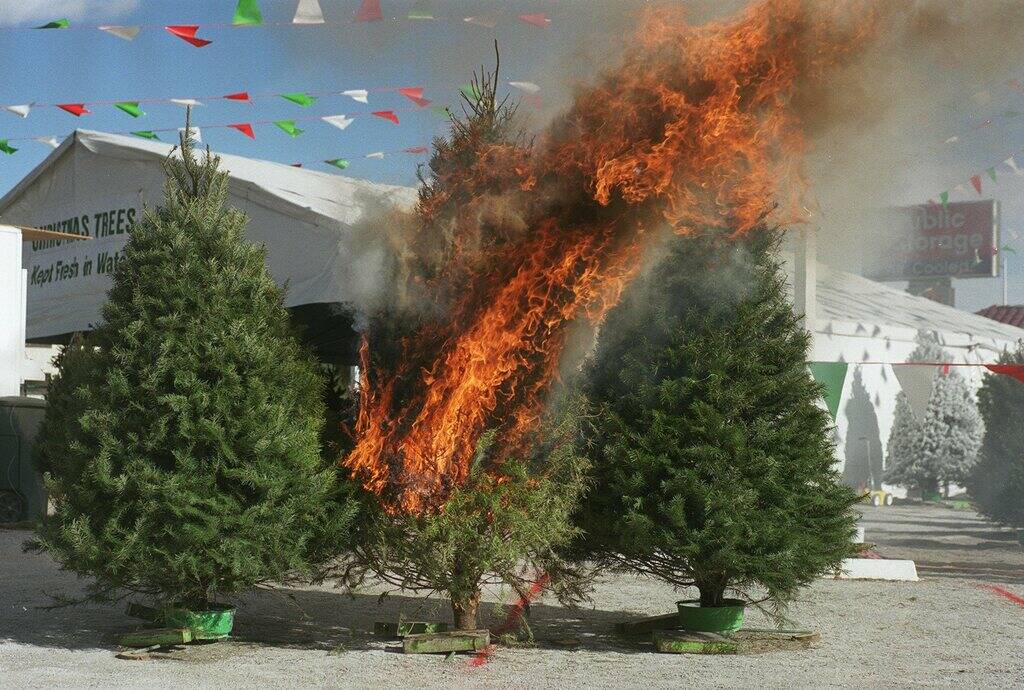 They're a beautiful part of the holiday, but without proper care and precautions, they can lead to catastrophe.
Las Vegas Fire & Rescue teamed up with the Red Cross of Southern Nevada for a demonstration Thursday morning of the potential dangers of Christmas trees and other holiday decorations.
Across the country, fire departments respond to an average of 160 home fires each year started by Christmas trees, and nearly 800 home fires are started by holiday lights and decorations, according to the U.S. Fire Administration.
Here in Southern Nevada, the Red Cross has responded to more than 250 home fires and helped more than 1,000 people so far this year, according to chapter executive director Rachel Flanigan.
To keep your home and family safe, the Red Cross offers these tips:
— Choose a healthy tree with fresh, green needles that do not fall off when touched.
— Before placing a tree in its stand, cut 2 inches from the base of the trunk; this can help the tree to draw up water. If the cut surface is allowed to dry, it will reduce the water uptake to the tree.
— Always keep the tree well-watered.
— Check the water level in the stand daily.
— Make sure the tree is at least 3 feet away from any heat source (e.g., space heaters, candles, fireplaces, heat vents, or lights).
— Make sure the tree does not block an exit.
— Only use decorative lights that have the label of a recognized testing laboratory.
— Make sure light bulbs, strings, and connections are not broken or damaged.
— Always turn off tree lights before leaving home or going to bed.
— Never use lit candles to decorate the tree.
Contact Paul Pearson at ppearson@reviewjournal.com. Follow @EditorPaulP on Twitter.