Lorena Portillo replaces Joe Gloria as face of Clark County elections
Updated March 23, 2023 - 9:17 am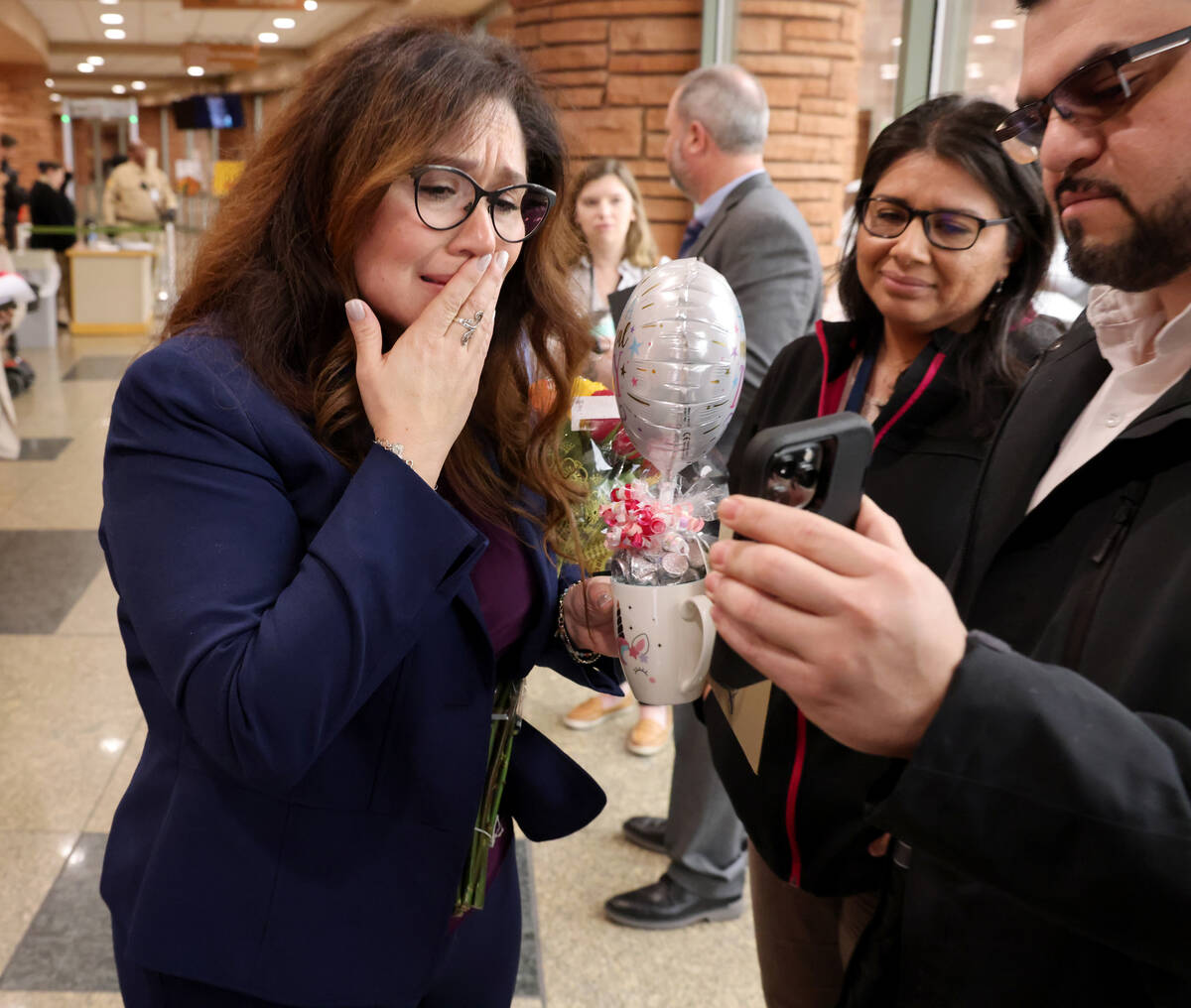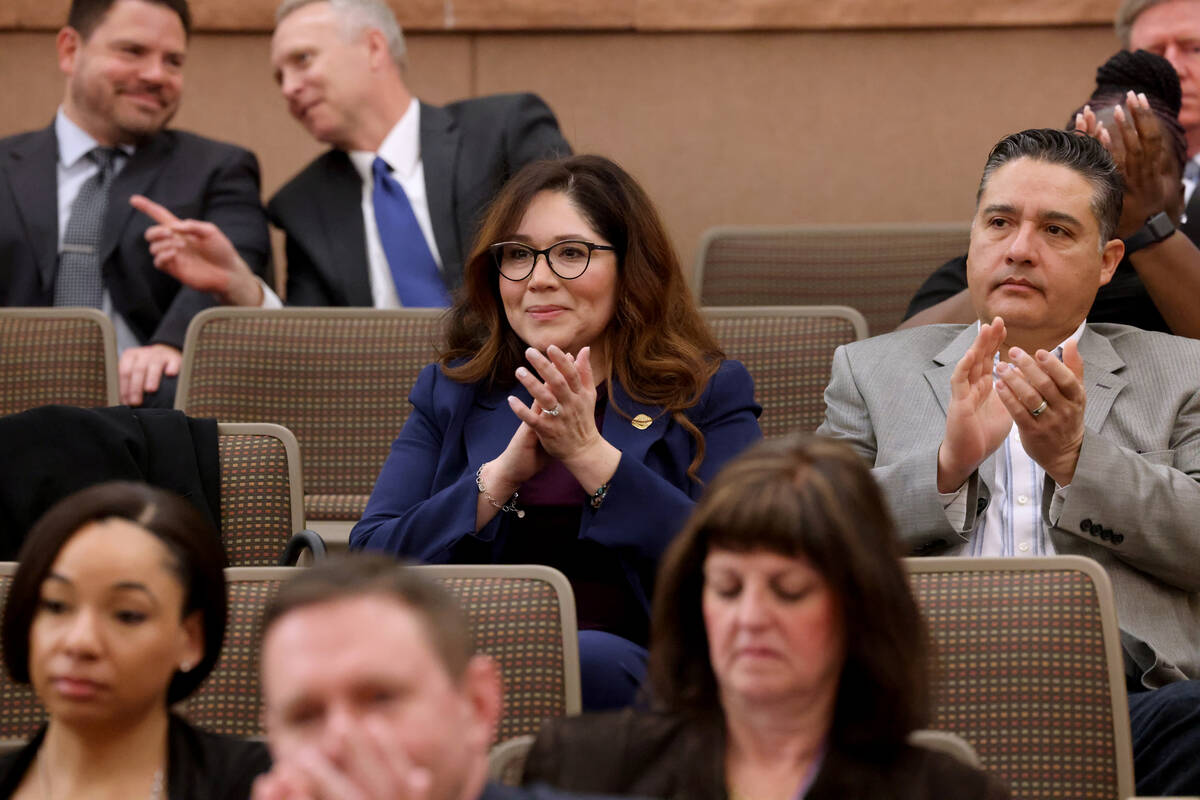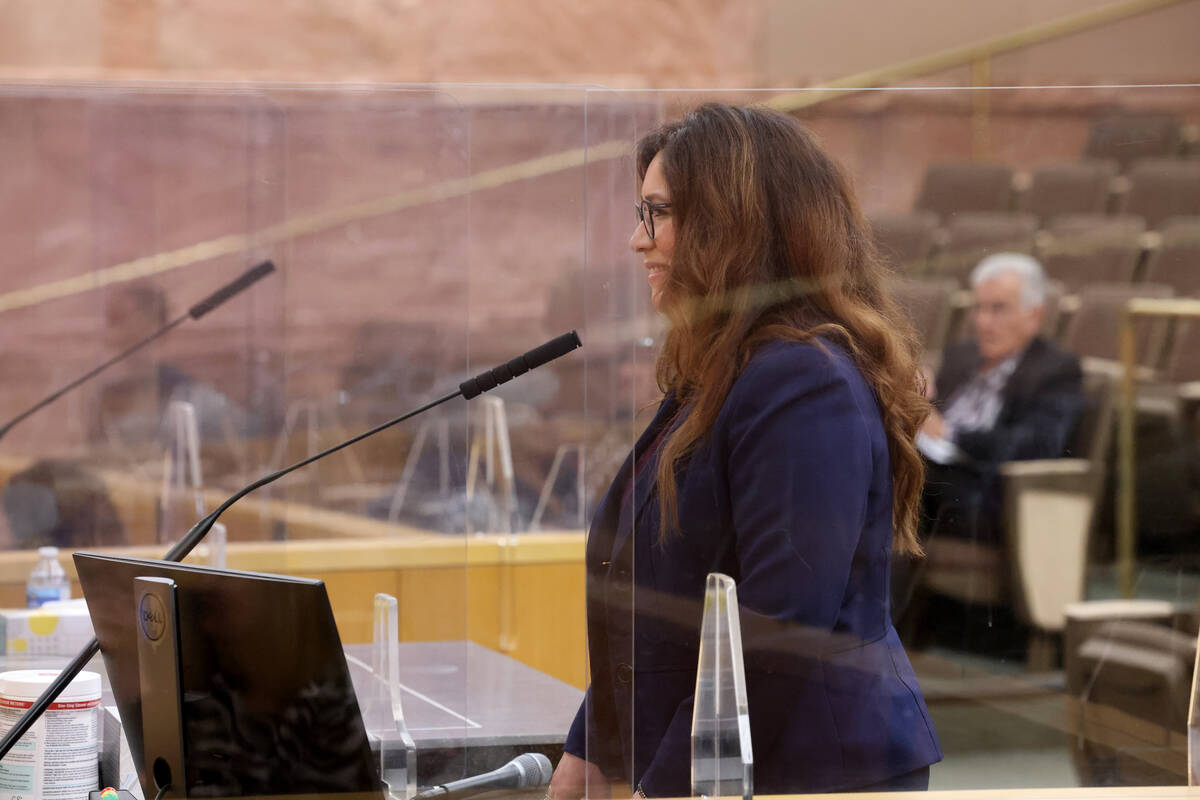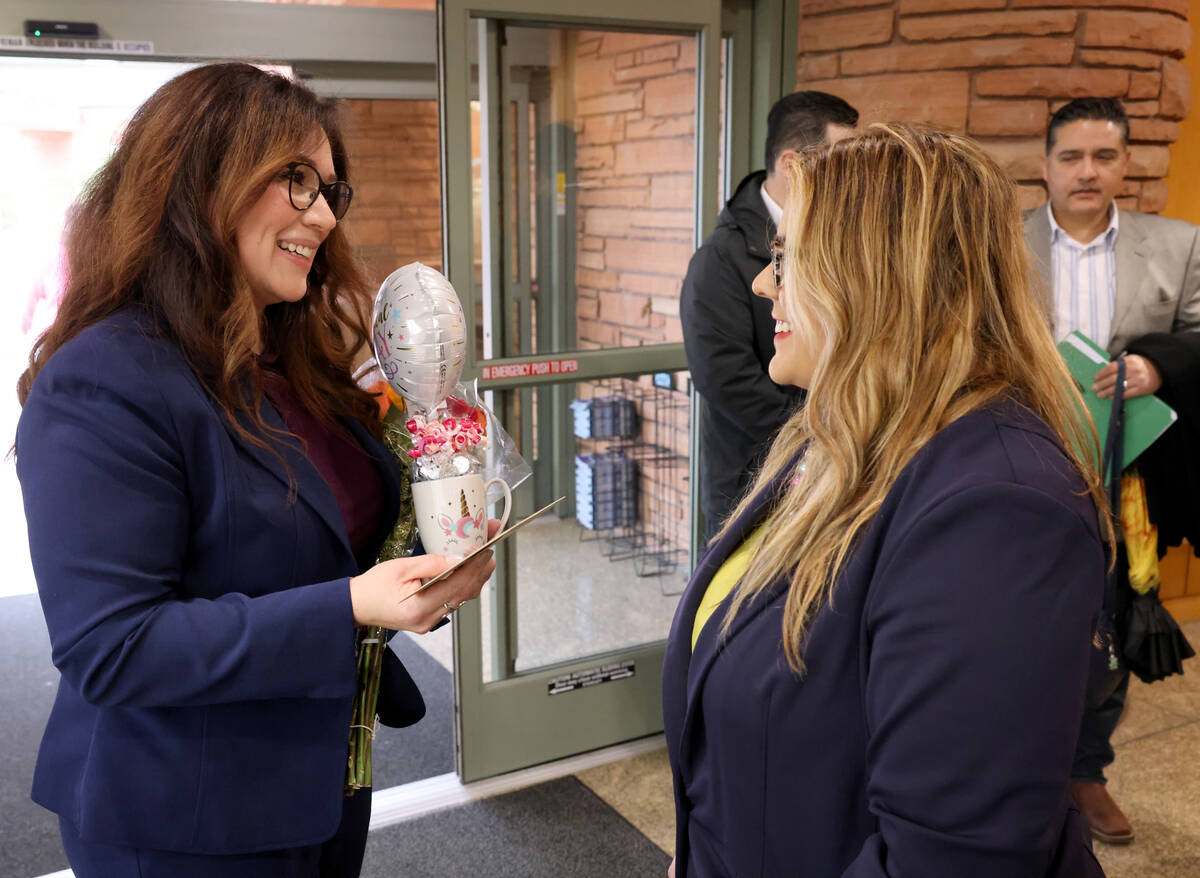 Meet Lorena Portillo, the new face of the Clark County Elections Department who now leads Nevada's most populous county into the 2024 presidential primary and general election.
The Board of Clark County commissioners voted unanimously Tuesday to appoint Portillo as the new registrar of voters, filling the hole that former longtime registrar Joe Gloria left at the beginning of the year.
"I'm excited to be able to lead such a strong team and continue to be a part of the community and serve the voters," Portillo told the Review-Journal on Tuesday.
Portillo, born and raised in Las Vegas, started working for the election department in 1998 as a part-time hourly employee in the administration division.
"I was a young mom and looking for a part-time position just to get me through college, and just the process became so much a part of my passion, and I just couldn't leave," Portillo said.
Recommended by Gloria
Before leaving in late January to take on a role with the Election Center, Gloria recommended Portillo, his assistant registrar of voters, to replace him. He told the Review-Journal that Clark County citizens can rest assured that there is no better person to serve in the role.
"She has a great work ethic and is very knowledgeable in the area," Gloria said. "The most important thing is (that) she knows exactly what the job entails and she still wanted it. It's not an easy job, but I know she's going to do an excellent job."
Portillo and the Clark County Election Department are overseeing the April 3 special Henderson City Council Ward 1 election. After that, the department will start preparations for a busy 2024 with the presidential preference primary in February, the regular primary in June and the 2024 general election in November.
"We have a lot on our plates," Portillo said. "We want to make sure the staffing is complete for (the) 2024 election. We have a new voter registration system that's being implemented that will hopefully one day also help with the statewide voter registration system. So we're innovating continuously, and that's a big focus of ours."
All eyes on Clark County
Clark County, which administers elections for more than 1.3 million active registered voters, received a lot of national attention during the 2022 election, as it took several days to count mail ballots for consequential and close Senate and governor races. Portillo noted that the county followed the state laws and deadlines for counting ballots and certifying the results.
With Nevada as a leading state in the Democratic presidential primary window and as a purple state, that national spotlight will return next year.
"In 2024, all eyes will be on Nevada, and I know that's a responsibility Lorena doesn't take lightly," said Secretary of State Francisco V. Aguilar in an emailed statement to the Review-Journal. "I'm confident in the leadership she's shown in Clark County, and how closely she's worked with our team. I'm excited to work alongside her to keep Nevada's elections secure and accessible."
Threats on the job
Like many election workers in the wake of the 2020 election with the high prevalence of false claims of election fraud, Gloria and other election employees received threats. Portillo took those experiences into consideration before accepting the position, she said.
"I am confident that I can continue running with the torch and making sure Clark County is well-served," Portillo said.
Proposed legislation aims to help improve safety and retention of election workers. Aguilar introduced a bill aiming to protect election workers from threats by making it a felony to harass or intimidate election workers.
The department works closely with law enforcement and state election officials to identify any issues during an election cycle, Portillo said, including potential safety concerns.
"We definitely appreciate the focus on all our staff," Portillo said. "We want to make sure that our staff feels, you know, safe, they feel safe coming to work, they feel safe going to their home, that the voters that go to our polling places feel safe."
Gloria left behind a "trajectory of leadership," Portillo said, and she wants to build on that for her 40 full-time, year-round staff and 3,500 temporary staff that are brought in for each election cycle.
"Our team is immensely strong, dedicated," Portillo said. "They love the voting process as much as I do, as much as he did. We believe in the democratic process. And we're going to definitely continue to help staff members grow professionally in their arena, their specific expertise."
Contact Jessica Hill at jehill@reviewjournal.com. Follow @jess_hillyeah on Twitter.