Pardon for famous black boxer advances in Congress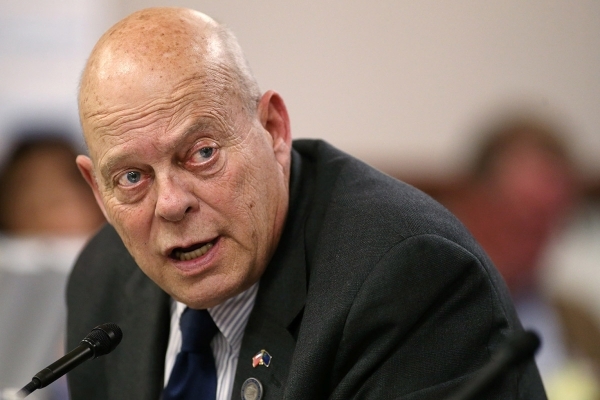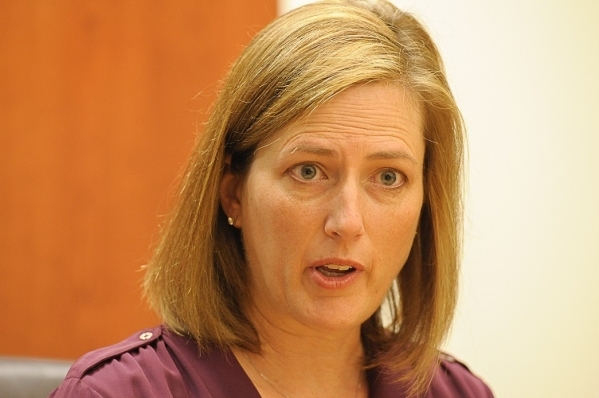 A bill that seeks a posthumous pardon for boxing legend Jack Johnson has advanced in Congress.
Senators and fight fans John McCain of Arizona and Harry Reid of Nevada succeeded in adding a section to an education reform bill urging President Barack Obama to pardon Johnson, an African-American who many believe was railroaded for race reasons in a 1913 conviction on a morals charge.
The education bill passed the Senate on Thursday and now must be negotiated with a House version.
"€œJack Johnson was the greatest athlete of his time, a trailblazer for African-Americans and had his life and legacy tarnished by a racially motivated criminal conviction,"€ Reid said in a statement.
Reid said Johnson should be remembered "€œfor what he was, an incredible boxer sent to prison by an unfair system."€
Johnson, one of the nation's earliest celebrity athletes, held the heavyweight crown from 1908 to 1915. He also was a lightning rod on race due to his celebrity and flouting of convention at the time by having relationships with white women.
Johnson was convicted of violating the Mann Act on grounds he transported a woman he was dating across state lines "€œfor immoral purposes."€ He was convicted by an all-white jury in a case widely seen as racially motivated.
Johnson'€™s most famous fight took place in Reno on the Fourth of July in 1910. He beat Jack Jeffries in what was billed as the "€œFight of the Century."€
Neither President Barack Obama nor President George W. Bush responded to calls over the past decade to pardon Johnson, who died in 1946.
"€œIt'€™s past time for our country to right this historical wrong and restore this great athlete'™s legacy,"€ McCain said.
— Steve Tetreault
Harris to help GOP keep majority
State Senate Majority Leader Michael Roberson on Friday named Sen. Becky Harris, R-Las Vegas, as the new Southern Nevada campaign chairwoman for the Senate Republican Caucus.
Harris was elected in 2014 and has proven to be an asset to the Senate, Roberson said in a statement. He cited her work as chairwoman of the Senate Education Committee and vice chairwoman of Senate Judiciary Committee as evidence of her strong leadership.
Roberson announced this month that he is a candidate in the 3rd Congressional District seat held by Rep. Joe Heck, R-Nev. Heck is running for Harry Reid's U.S. Senate seat.
"I am honored that Leader Roberson has placed his trust in me at such an important time for our state,"€ Harris said. "€œUnder Republican leadership, the state of Nevada has seen more jobs created, historical education achievements, and economic development advancements that will help shape the New Nevada.
"Maintaining a Republican majority in the state Senate will present the best opportunity to continue the important work we began in the 2015 legislative session," she said.
Republicans have an 11-10 edge in the Senate. Only four of the 11 GOP seats are up for grabs in the 2016 general election. Six seats held by Democrats are up as well.
Roberson said: "Senator Harris has shown great leadership, determination and work ethic, and will be a strong voice for our Caucus. I look forward to her support in the coming months as we work to maintain the majority in the Nevada State Senate."€
— Sean Whaley
Wheeler and Walker
Assemblyman Jim Wheeler, a conservative Gardnerville Republican, says there's no truth to reports that he was tapped by Wisconsin Gov. Scott Walker to be the GOP presidential hopeful's point man in Nevada.
"I'm a Scott Walker fan," Wheeler, the Assembly GOP majority whip, said Thursday. "I'd love to help him with his campaign but we've never discussed it. Ever."
Wheeler said he met Walker once, at a dinner two years ago.
"I shook his hand," Wheeler said.
Beyond that, he said, there's no ongoing alliance, though he likes Walker's politics.
"I think he's a great guy. I'd love to see him be president," said Wheeler, who admires Walker's tough stance on unions and government spending.
But Wheeler said he's also listening to other Republican presidential contenders, now 15 strong and counting. He attended Jeb Bush's town hall campaign stop in Carson City on Friday.
Wheeler, like Walker, has generated his share of criticism. In 2013, he made national headlines when a video surfaced of him telling a rural county GOP meeting that he would vote for slavery if that's what his constituents wanted him to do.
"If that'€™s what they wanted, I'€™d have to hold my nose … they'€™d probably have to hold a gun to my head, but yeah,"€ he said at the time.
Wheeler said his remarks were taken out of context and that he chose a bad example to relate how he would represent the interests of his constituents in the legislature.
— Sandra Chereb
Clinton staffers tour Silver State
Five senior staffers on Democratic presidential candidate Hillary Clinton's team are doing a six-day tour of Nevada this week.
On the "Every Nevadan Tour," the group will visit the state's 16 counties and Carson City, meeting with residents and area leaders along the way, the campaign said.
The 1,200-plus road trip will also include a stop in Reno to train volunteers in organizing and voter communication. It starts today and lasts through Saturday.
The staff will start up the east edge of Nevada and head to Ely, then return to Las Vegas via Pahrump. Their travels can be followed on social media at @EveryNevadan and #EveryNevadan.
— €"Ben Botkin
Contact Review-Journal Washington Bureau Chief Steve Tetreault at stetreault@reviewjournal.com or 202-783-1760. Follow @STetreaultDC on Twitter. Contact Sean Whaley at swhaley@reviewjournal.com or 775-687-3900. Follow @seanw801 on Twitter. Contact Sandra Chereb at schereb@reviewjournal.com or 775-687-3901. Follow @SandraChereb on Twitter. Contact Ben Botkin at bbotkin@reviewjournal.com or 702-405-9781. Follow @BenBotkin on Twitter..