Taking a 'hard look': Clark County will review records request process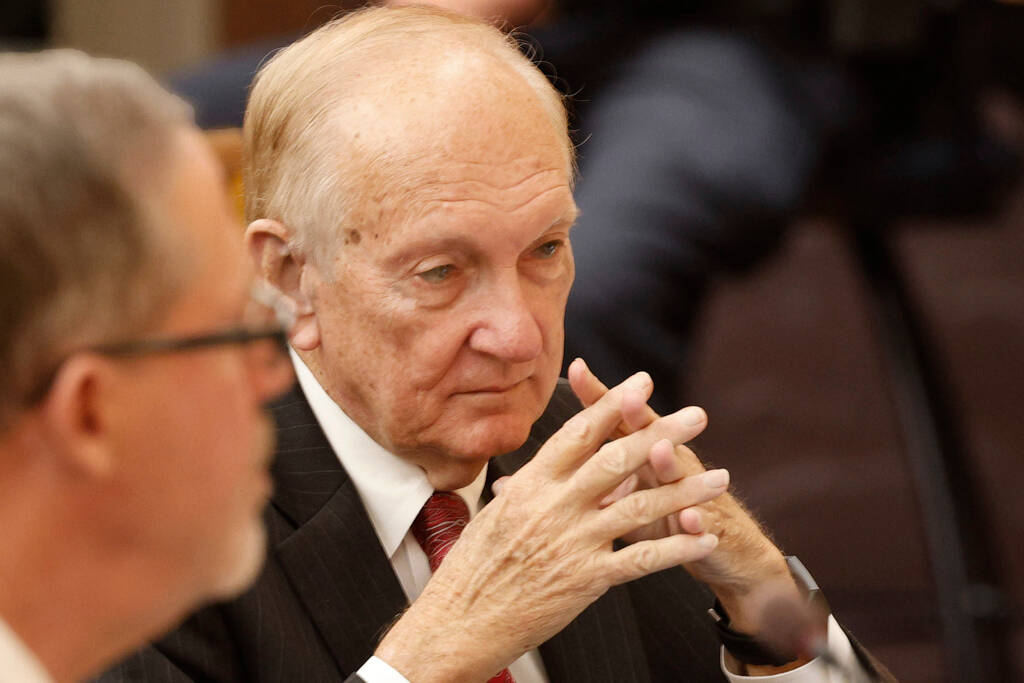 Clark County must take a "hard look" at the way it handles public records requests, because not doing so will erode public trust and the governing board's reputation, according to Commission Chairman Jim Gibson.
Gibson — who gave his remarks during Tuesday's Board of Commissioners meeting — cited recent "challenging news stories and editorials, and not to mention public expression."
"Several of the stories have led us to take a hard look at some things that we need to improve upon," he said.
He directed County Manager Kevin Schiller to take the lead in shoring up processes for public records requests and human resources policies. A report is due in 90 days, and Gibson aims for changes to be implemented by the end of the year.
Gibson acknowledged a "rugged time" for the governing body in the "past year or so."
He didn't mention any specific examples, and did not immediately respond to a message seeking comment Wednesday.
Top official's problems
Before retiring last month, Deputy County Manager Jeff Wells was placed on leave for intervening in the discipline of his son, who had been hired to work at the county public defender's office.
Over the past five years, Wells managed multiple departments, where Las Vegas Review-Journal investigations exposed serious issues.
That includes the public administrator's office, formerly led by Robert Telles. Telles was the subject of stories that alleged malfeasance written by Review-Journal investigative reporter Jeff German, whom Telles is accused of killing outside the journalist's house in September.
The county and the newspaper have been embroiled in a public records dispute for documents related to Wells.
More recently, Commissioner Justin Jones' deletion of text messages relating to a long-running legal dispute over a housing development on Blue Diamond Hill led to sanctions imposed by a federal court and a Nevada State Bar investigation. Jones on Wednesday resigned as the commission's vice chairman.
Attorneys for developer Jim Rhodes allege a wider conspiracy involving destruction of evidence by county staff. They recently petitioned the court to consider further sanctions.
"I think most of the things we need to improve upon are process-related as opposed to people- or program-related," Gibson said. "We've had a very difficult time in managing our public record process, and as a result we don't appear as transparent as we need to be."
'Deny and litigate'
Commissioner Tick Segerblom mentioned a lack of transparency and said that the county's "default" to "deny and litigate" has cost taxpayers hundreds of thousands of dollars.
"We've been way overboard in not disclosing things that really are not something we should be concerned about," he said. "We want the public to know what we do."
In 2021, for example, the county was ordered to pay $167,000 in legal fees to the Review-Journal after losing a lawsuit over the release of child autopsies.
Gibson said county officials also had to be refreshed on open meeting law and ethics training. He also called upon improvements to human resources processes for reporting and hiring the right people.
Schiller said some of those reviews already were happening.
"These are the kinds of things that we need to work on today," Gibson said. "They will enable us to make significant changes in some cases, maybe not so many as I imagine."
Contact Ricardo Torres-Cortez at rtorres@reviewjournal.com. Follow @rickytwrites on Twitter.