Trial coming in fight over Red Rock Canyon development plans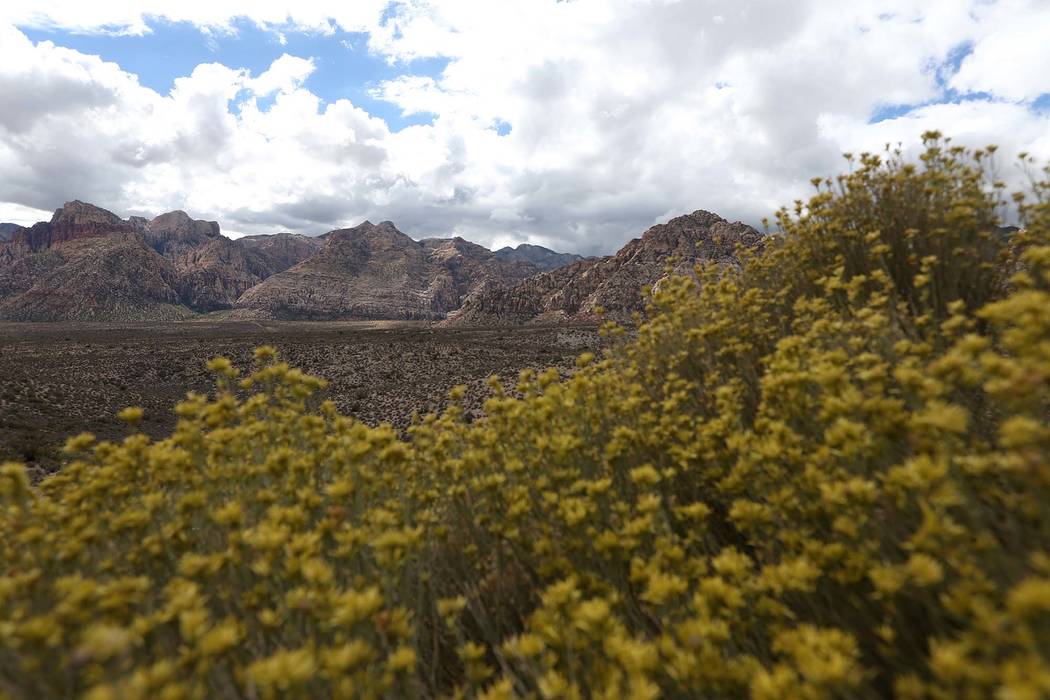 An environmental nonprofit can proceed to trial with its lawsuit aimed at stopping the Clark County Commission from approving the development of thousands of homes overlooking the Red Rock Canyon, a judge has ruled.
District Judge Kerry Earley last week denied a request from the county to make a pre-trial ruling on claims brought by the Save Red Rock nonprofit.
Save Red Rock's lawsuit claims that county commissioners violated open meeting laws during a February 2017 zoning meeting where they recognized that a five-year-old concept plan for the proposed development on Blue Diamond Hill did not need the commission's re-approval.
A trial is scheduled to begin in November.
Gypsum Resources is scheduled to appear before the county commission on Dec. 5 to ask to move forward with the project before the company obtains permission from the Bureau of Land Management to build a road on federal land connecting the development site to Highway 160.
County records show the company is now proposing to build 3,000 homes on 2,010 acres. That's 500 homes less than a proposal submitted to the county earlier this year.
Contact Michael Scott Davidson at sdavidson@reviewjournal.com or 702-477-3861. Follow @davidsonlvrj on Twitter.