GOP leader McConnell cancels most of Senate's August recess
Updated June 5, 2018 - 9:18 pm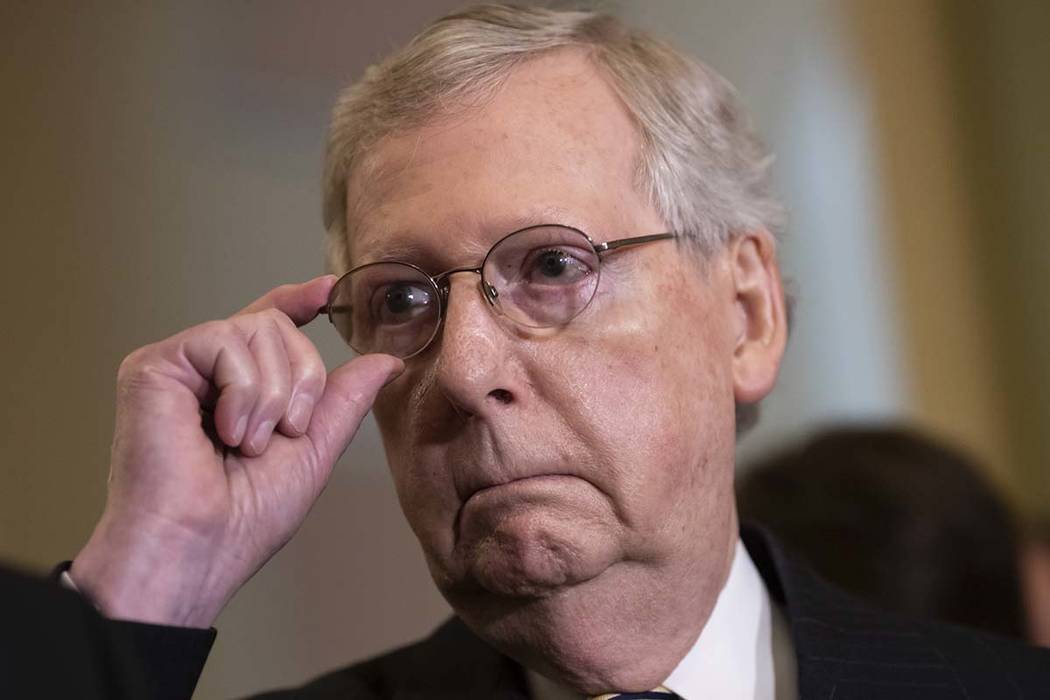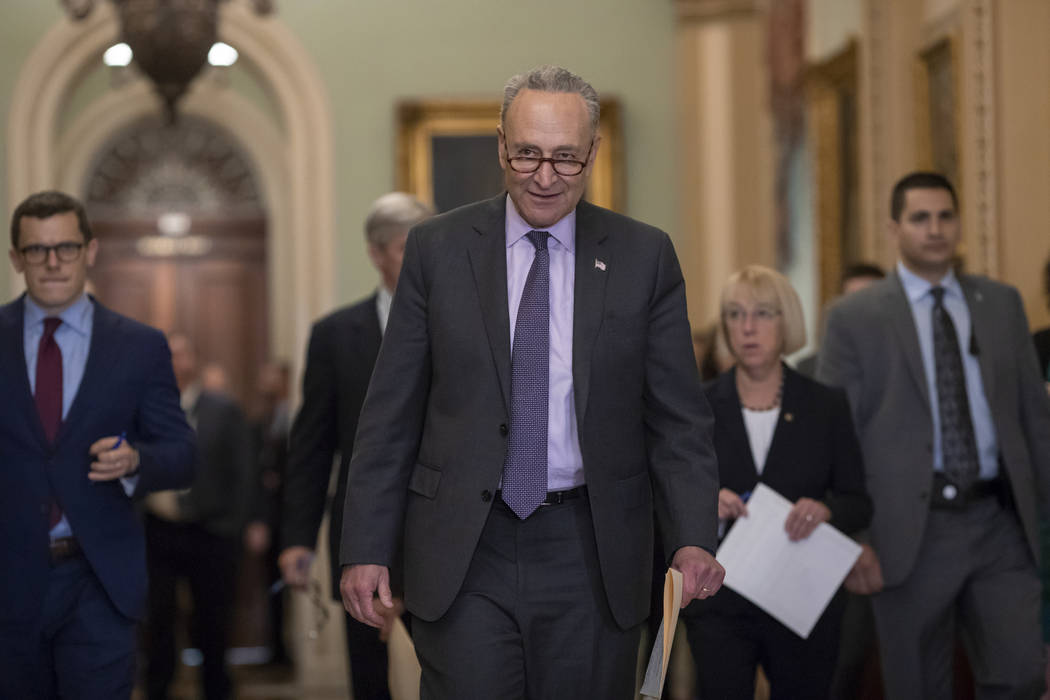 WASHINGTON — Senate Majority Leader Mitch McConnell canceled summer recess, keeping lawmakers in the nation's capital and off the campaign trail — an election-year decision that may benefit Republicans over Democrats.
McConnell blamed Democratic obstruction for his decision Tuesday allowing lawmakers to travel home during the first week of August but requiring them to return to Washington to work on judicial and executive branch appointments and spending bills for the rest of the month.
The majority leader said Democrats have delayed action on many of the president's nominees, even though more Republican judicial nominations have been confirmed for federal benches than were confirmed for the past three administrations during the same period of time.
Democrats scoffed at McConnell's charge.
Senate Minority Leader Chuck Schumer, D-N.Y., said he hoped President Donald Trump would stay in town and work with lawmakers, "given the pain his policies have caused the middle class, particularly on health care."
Democrats see electoral political momentum just six months out of the midterm election, and they are in reach of taking back control of the House.
But winning a majority in the Senate is a tougher challenge for Democrats, with nearly a dozen red-state Democratic incumbents facing re-election in states that Trump carried in 2016. The GOP is defending just nine seats, so keeping lawmakers at the Capitolit could be advantageous for Republicans.
One of the most competitive races is in Florida, where Democrat Bill Nelson is being challenged by Republican Gov. Rick Scott.
The only vulnerable Republican up for re-election is Dean Heller in Nevada, who praised McConnell's action Tuesday.
Heller was one of 15 GOP senators who wrote a letter to the majority leader asking that the recess be canceled or shortened.
"As I have said time and time again, Congress needs to do its job," Heller said in a statement. He proposed that the Senate work weekends, overnight and through August "to make more progress."
The House and Senate historically have taken five weeks off in August. Last year, McConnell canceled two weeks of the August recess, although lawmakers left after working one week.
House Speaker Paul Ryan has not announced whether the lower chamber will follow the Senate lead and remain in Washington for the summer. House Republicans are defending more seats than Democrats.
Democrats need to flip just 23 seats to win the majority of the House. The non-partisan Cook Political Report said at this point, Democrats could win between 20 and 40 seats if the election were held today.
Contact Gary Martin at gmartin@reviewjournal.com or 202-662-7390. Follow @garymartindc on Twitter.