Las Vegas City Council OKs $59M contract for new courthouse
Updated October 3, 2018 - 4:33 pm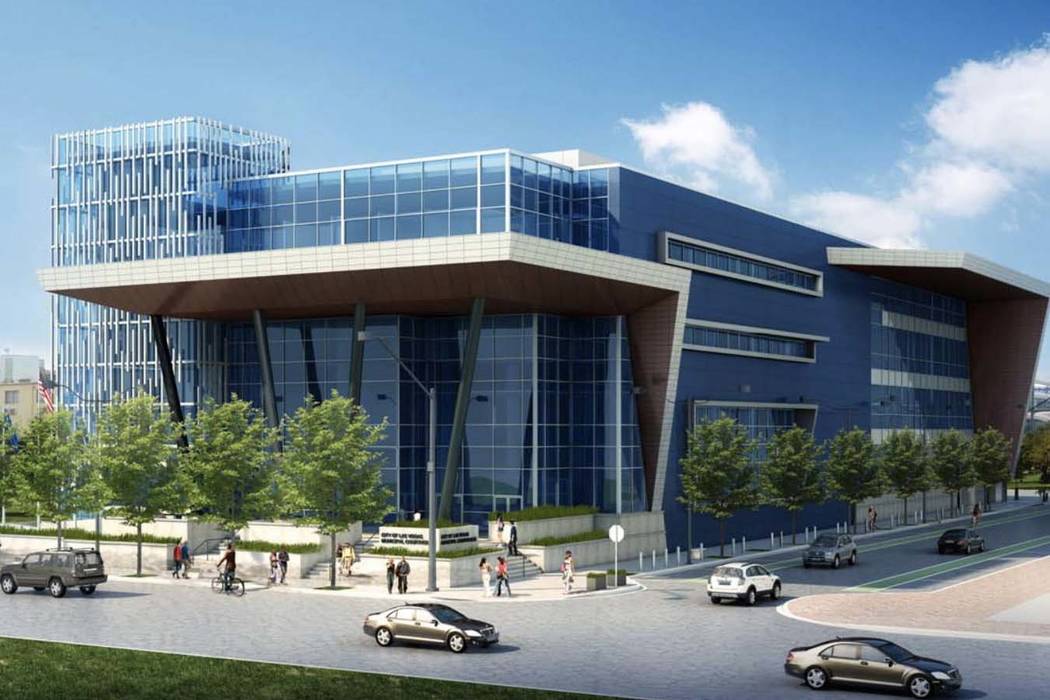 The Las Vegas City Council on Wednesday approved a $59.3 million contract to build a four-story municipal courthouse.
The contract with developer the Molasky Group of Cos. includes a $3 million construction contingency the city hopes to receive back in full. Molasky estimates it can also cut another $1.1 million in costs.
Construction on the almost 140,000-square-foot courthouse should begin in May and conclude before January 2021, City Manager Scott Adams said. The courthouse will be built on a one-acre downtown property southeast of Las Vegas City Hall, at Clark Avenue and South 1st Street.
Molasky estimates the project will create 150 construction jobs.
"I think if anyone can bring it in on time and under budget it will be a company like Molasky," Adams said.
The courthouse will have seven courtrooms upon opening and three more can be created by converting space used as classrooms for court-ordered education such as driving school. Another four could be created by relocating staff into another municipal building.
"We think this building will accommodate a doubling of our (city's) population," Adams said. "We'll be building another city hall before we are even worried about courthouses."
If further growth is needed, the city can add another wing to the courthouse on its west side. Molasky officials previously proposed adding another floor would be cheaper but walked back that assumption Wednesday.
"What I thought would be a manageable number came back to be a much greater number," Molasky President Rich Worthington said.
City courtrooms are currently located inside the Regional Justice Center. Clark County is buying the city out of its lease to that building, and that money will be used to build the new municipal courthouse.
In other action
The Baker Park and public pool in Ward 5 will be completely rebuilt beginning in November.
City Council members on Wednesday approved a $7.3 million contract with Rafael Construction. The project is expected to take nine months
The park will include three full-size soccer fields that can be divided for youth play. The fields will be covered with synthetic turf. The park's pool, pool deck and equipment will also all be refurbished.
Council members voted to pay $450,000 to SmithGroup, LLC to create the City of Las Vegas 2050 Master Plan. The Phoenix-based company will funnel about one-third of that money to local subcontractors.
Council members banned some items — including baseball bats and chains — from local protests. The ordinance mirrors one passed this year by the Clark County Commission.
Contact Michael Scott Davidson at sdavidson@reviewjournal.com or 702-477-3861. Follow @davidsonlvrj on Twitter.