Las Vegas city staff spent many hours on Badlands fight
February 22, 2018 - 4:38 pm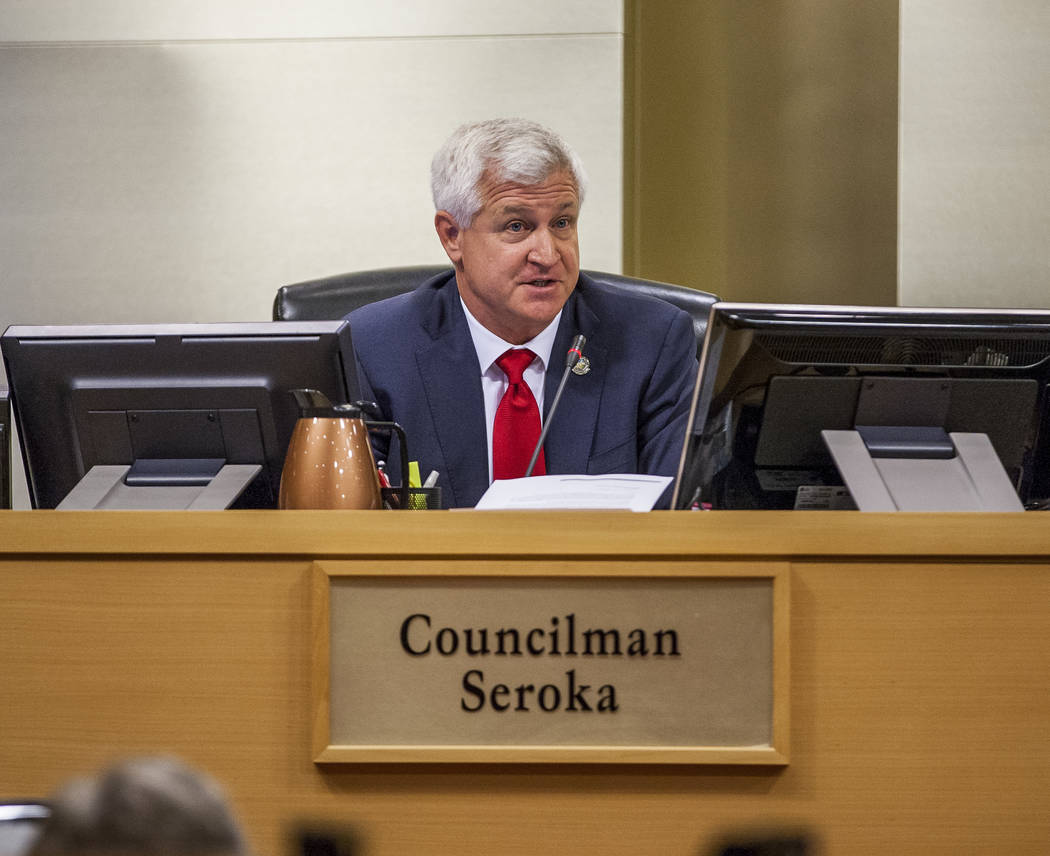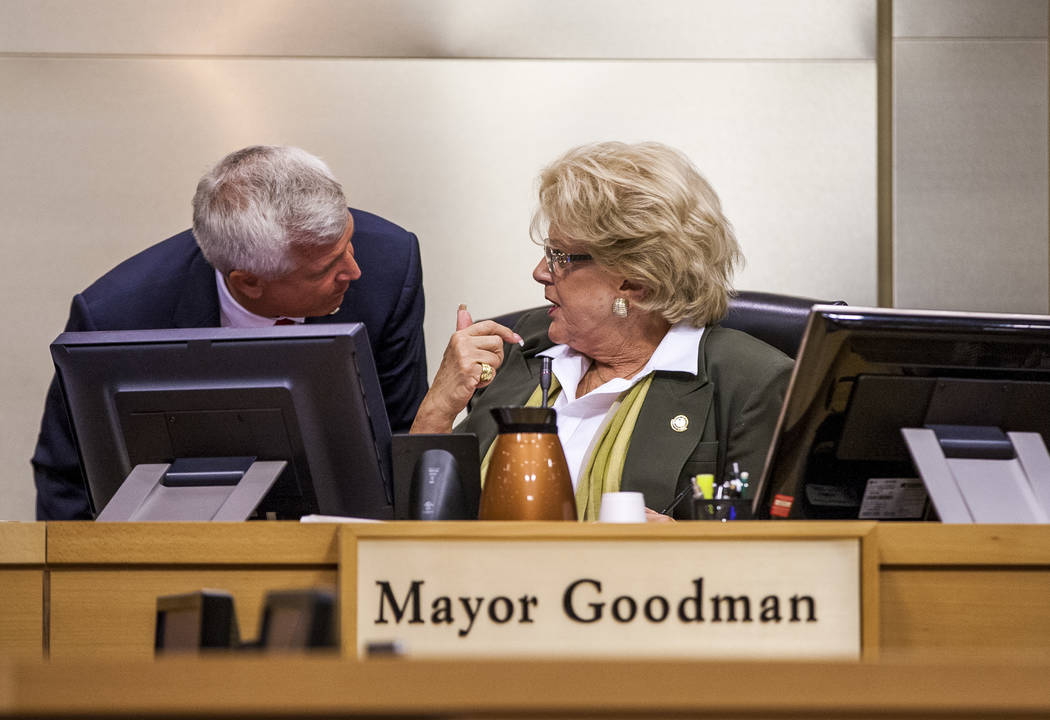 Las Vegas city staff have spent 4,671 hours and the equivalent of nearly $420,000 in city salary and benefit costs working on the contentious Badlands golf course development project since 2015.
Those figures are detailed in a summary the city compiled showing the city time and cost commitment to the Badlands project. Councilwoman Michele Fiore asked for the accounting of hours, which was sent to City Council members last week, at a January council meeting where she asked how much has been spent on allowing council chambers to serve as "a courtroom for the richest men in Las Vegas."
"While it seems extraordinary on a project like Badlands, such costs are typical on many of our larger master plan development agreements such as Skye Canyon, Summerlin and others," Las Vegas City Manager Scott Adams wrote in an email to councilmembers last week. "We will be evaluating such costs going forward to determine whether the fees charged on these projects are sufficient to reasonably defray their administration."
Developer EHB Cos., which has built projects like Tivoli Village and the Queensridge Towers, has put forth multiple plans for a residential development on the golf course. That has drawn ire from residents of the upscale Queensridge development the golf course weaves through — sparking multiple lawsuits.
"We spend a lot of money on development agreements when you look at all of the things it takes," Fiore said this week, reacting to the city's report. "The city is used to spending that type of money on big development plans. But to the average taxpayer, it seems ridiculous."
The bulk of the hours — 2,521 — were considered "other staff time," while 1,911 hours were spent in meetings.
Since late 2016, the Las Vegas Planning Commission and the council have held several hourslong sessions on the development plans. As of last week, the council had devoted 122 hours of meeting time to Badlands-related matters. That doesn't include Wednesday's meeting, where the City Council voted to delay the most recent round of development plans for single-family homes.
The Planning Commission wasn't far behind, logging 118 meeting hours on Badlands.
"My first reaction was 'wait a minute, sounds like a lot of money," Las Vegas Mayor Carolyn Goodman said. "But I know the work our staff has been doing."
The costs don't capture salaried employees working on their normal days off to try to help the developers and the opponents reach a consensus, like City Attorney Brad Jerbic, who has worked weekends on the issue, Goodman said.
It will be nearly another three months before the council takes up Badlands again. It's expected to resurface at the May 16 meeting.
"My hope is it comes to a conclusion quickly," Fiore said.
City Councilman Steve Seroka, who represents the west Las Vegas ward where Badlands sits, last year pitched a moratorium on golf course redevelopment to give the city six months to create a comprehensive approach for dealing with situations where courses are shuttered and purchased by developers who want to build homes and apartments.
Seroka's colleagues on the council said no to the moratorium, but city staff have been working on new regulations for developers who want to build on open space like parks and former golf courses.
When asked this week about the city's cost summary, Seroka pointed to the lack of a comprehensive standard that could streamline the process for this type of project, which has proven controversial valleywide.
"We don't have any policies," Seroka said.
Contact Jamie Munks at jmunks@reviewjournal.com or 702-383-0340. Follow @Journo_Jamie_ on Twitter.