Las Vegas council to explore deal for soccer stadium, MLS franchise
Updated May 29, 2019 - 8:17 pm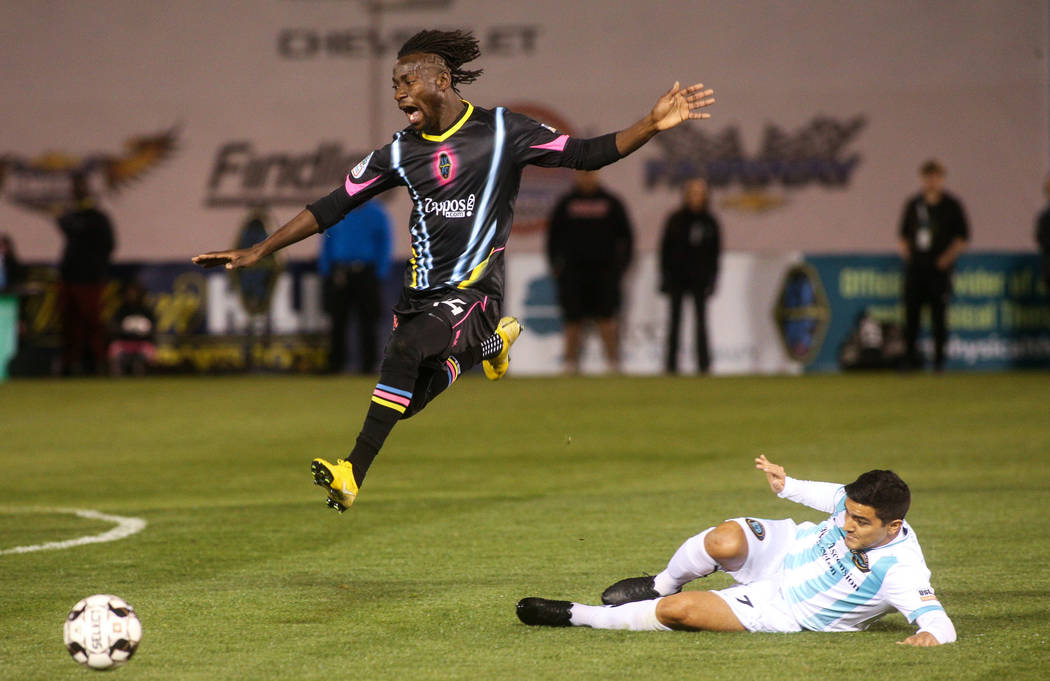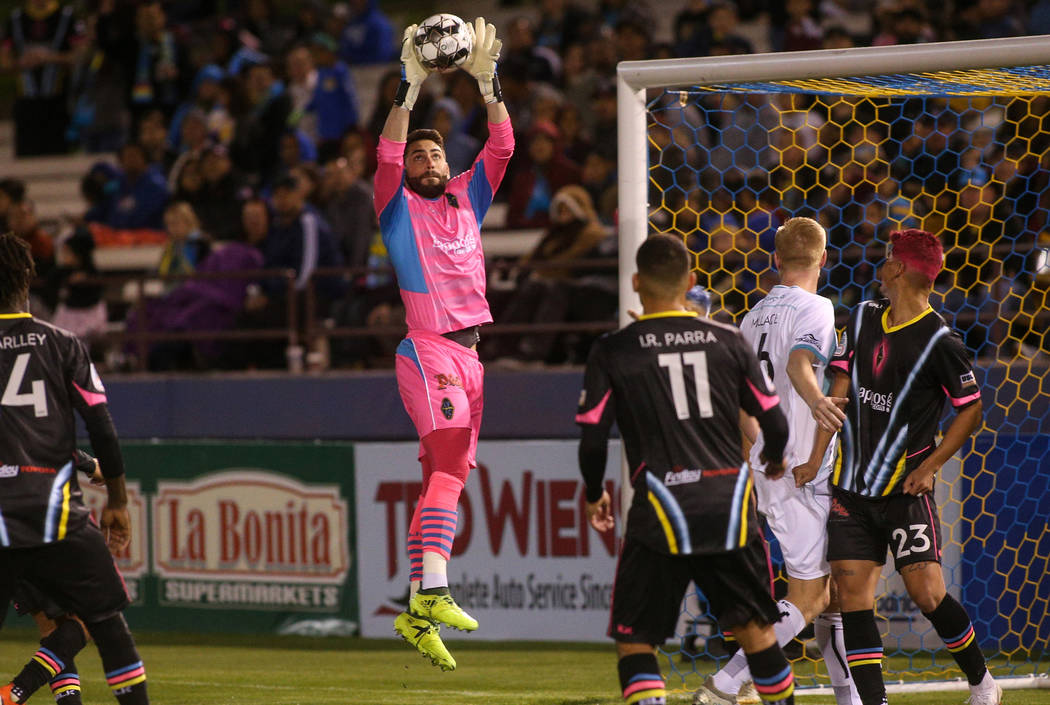 The Las Vegas City Council will consider a deal next week to build a new soccer stadium on the site of Cashman Field to house a Major League Soccer expansion franchise, city officials said Wednesday.
If city leaders approve the exclusive negotiating agreement with The Renaissance Companies Inc. on June 5, it will set off a 180-day window for talks to construct the stadium and mixed-use development on 62 acres where city-owned Cashman Field is located near downtown, with hopes of reaching a master development agreement.
The idea beyond the new stadium would be to build hotels and apartments while keeping Cashman Field to allow Las Vegas Lights FC to continue to play in the United Soccer League's Championship division, a professional league a tier below the MLS, until the team was ready to join the MLS, and then be used as a practice field, according to Mayor Carolyn Goodman.
Goodman told the Review-Journal that she also would like to push a sports medicine facility for UNLV as a project component, but details will need to be negotiated for how wide-ranging the project will be.
The exclusive negotiating agreement calls for Renaissance, a project manager and financial structuring adviser, to present a detailed plan for stadium financing. It also requires that Lights team ownership to work with the city to submit an application to MLS for the Lights to become an expansion team, city officials said.
Stadium Deal Doc by Anonymous IwWqtsye on Scribd
Lights owner Brett Lashbrook told the Review-Journal he has agreed to sell the team to an investor represented by Renaissance, contingent upon the company and the city entering into the master development agreement. City documents made public Wednesday show the investor is Baupost Group LLC, a hedge fund managed by billionaire Seth Klarman.
Driver for development
"We have known from the beginning that Mayor Goodman loves downtown, Mayor Goodman loves soccer, Mayor Goodman believes that sports is a driver for economic development," Lashbrook said.
Both pointed to the fan and city buy-in that was immediately evident for Lights soccer since it first took the field last year as an expansion team. The response, they agreed, has shown that MLS can be viable in Las Vegas. The Lights are averaging 7,593 fans this season in six regular-season games, fifth-best in the USL Championship league.
"There's no hesitation at all that the success of the Lights have poured rocket fuel on the development of the Cashman district," Lashbrook said.
Last month, MLS announced plans to expand from 24 to 30 teams. After Sacramento and St. Louis were invited to bid for franchises, and with other cities already in line to fill openings, one spot remains. Las Vegas is now vying to host that 30th team.
The city was previously a candidate for a team in 2015, but a proposed soccer stadium in Symphony Park failed when the league passed on the bid. In 2017, the council paid $80,000 to an investment firm in an attempt to lure investors and make an MLS expansion bid.
Goodman noted how her husband, former Mayor Oscar Goodman, has tried unsuccessfully for years to appeal to professional hockey and basketball leagues and "of course, was laughed upon." She said former NBA Commissioner David Stern had expressed aversion to the city's licensed gaming industry.
Momentum moving
But then as more gaming became prevalent throughout the U.S., "that really put a whole different take on Nevada," she said.
The mayor said she believed that the Cashman Field area, which had been offered to the Raiders, was most attractive because of parking and several access points that she said would be bolstered by the Regional Transportation Commission's plans for multimodal transport from McCarran International Airport.
Goodman views the project as a new opportunity to keep downtown momentum rolling. The districts within it have been buoyed in recent years by redevelopment, and the stadium is located within a federal opportunity zone designed to spur private investment through tax incentives.
On Tuesday, the city announced it had received $45 million in New Market Tax Credits, a different federal program with similar aim, but Goodman said it was unclear whether any funding could be directed toward the project.
"To me it's the greatest thing," she said of the stadium possibility. "We've been working on it for a long time."
Contact Shea Johnson at sjohnson@reviewjournal.com or 702-383-0272. Follow @Shea_LVRJ on Twitter.