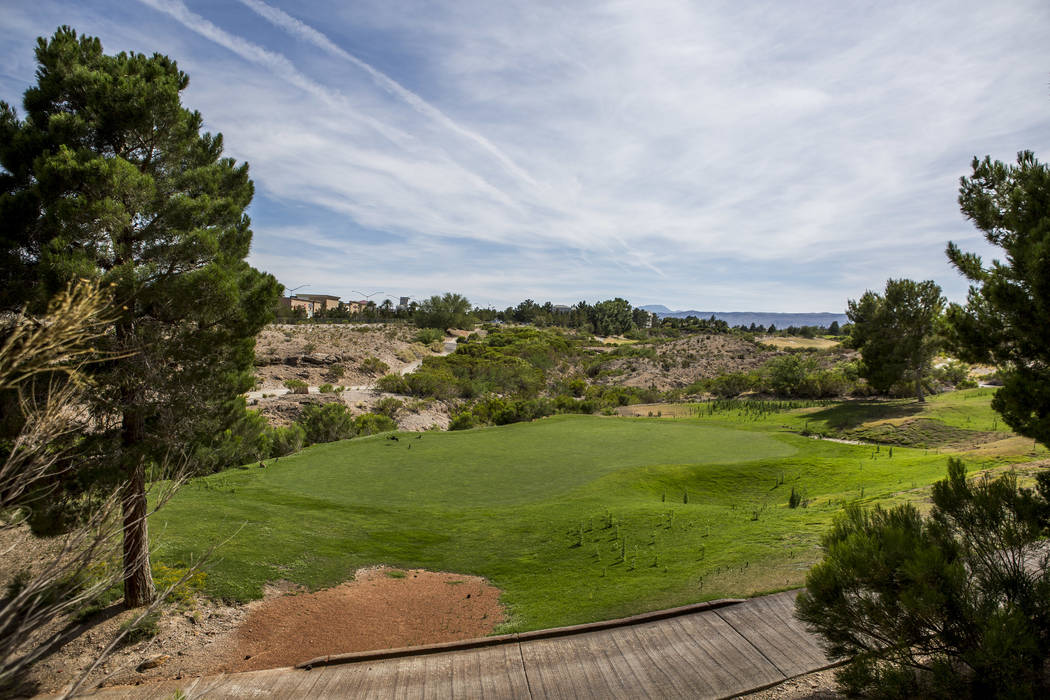 The Las Vegas Planning Commission on Tuesday night delayed hearing a new set of plans for developing the Badlands golf course, to the developer's dismay.
Commissioner Christina Roush pushed for the month delay because a general plan amendment for the Badlands property is slated for the commission's Jan. 9 agenda. Developer EHB Cos. has proposed building roughly 230 single-family homes spread across a wide swath of the west Las Vegas golf course, which closed in late 2016.
The delay, which the commission approved in a 4-3 vote, was meant to push all the Badlands-related items to the same agenda "to spare everyone the aggravation" of hearing it twice, Roush said.
Developing the course is highly contentious among some residents in the surrounding Queensridge community, and public hearings on development plans there have stretched on for hours.
The developers submitted the general plan amendment "under protest," said their attorney, Stephanie Allen.
Allen asked the commission to hold a public hearing and vote on the plans Tuesday night.
"This is another attempt to delay us," Allen said. "It's the same story every time we're up here."
Contact Jamie Munks at jmunks@reviewjournal.com or 702-383-0340. Follow @JamieMunksRJ on Twitter.
RELATED
Las Vegas might require community outreach to develop open space
Las Vegas wants standard for golf course redevelopment
Las Vegas City Council votes for new golf course policies