Nevada Democrats accuse Dean Heller of ethics violation
October 17, 2017 - 1:36 pm
Updated October 17, 2017 - 2:07 pm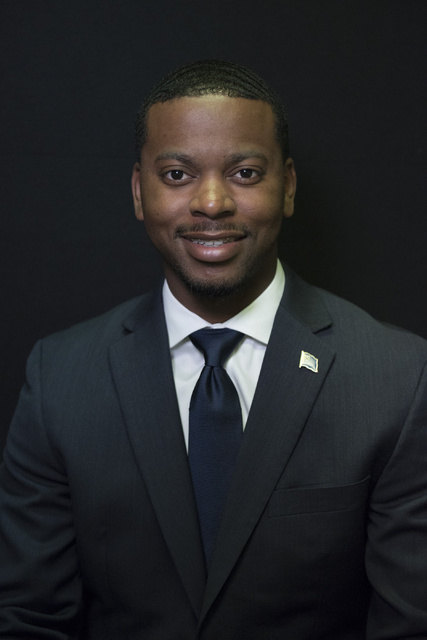 The Nevada Democratic Party has filed an ethics complaint accusing Sen. Dean Heller of using his position on a U.S. Senate money committee to solicit donations for re-election.
Heller's campaign sent out a fundraising email Sept. 7 that touts Heller's position on the Senate Finance Committee and his push for tax reform and asks for contributions to his campaign "to support our plan for tax reform and relief."
The state Democratic party said that email "boldly violated federal law" and Senate ethics code because it uses official Senate resources for campaign fundraising and requests campaign funding in exchange for Heller's official acts as a Senator.
"In linking his position on the Senate Committee on Finance and specific legislative proposals to a fundraising solicitation, Senator Heller is relying on official resources to achieve his campaign fundraising goals," the complaint said.
The Nevada Democratic Party on Tuesday mailed the the complaint to the Senate Select Committee on Ethics in Washington, D.C.
"After spending more than a decade in Washington, Dean Heller continues to prove that he's just a self-serving career politician who will gladly use his public office for his own personal gain," Nevada Democratic Party Chairman William McCurdy II said in a statement. "We're asking the Select Committee on Ethics to immediately investigate Senator Heller's troubling political fundraising activity."
A Heller campaign spokesman said he was unaware of the complaint when reached by phone Tuesday morning, and declined to comment on the accusations.
The outcome of any complaint filed with the ethics committee ranges from a dismissal to a recommendation that the senator be expelled for illegal or improper conduct. The six-member committee made up of three Republicans and three Democrats does its work behind closed doors under strict confidentiality, and there are no timelines for taking action. The committee has been chaired by Johnny Isakson, R-Ga, since 2015.
Contact Colton Lochhead at clochhead@reviewjournal.com or 702-383-4638. Follow @ColtonLochhead on Twitter.