2018 campaign season is heating up in Nevada
August 13, 2017 - 11:16 pm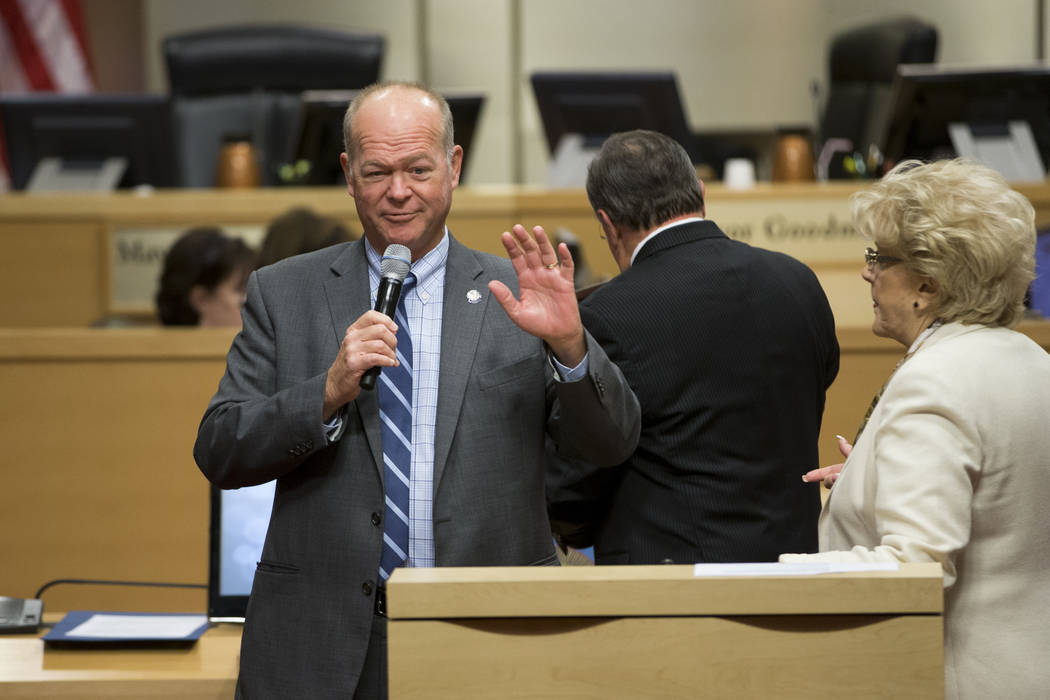 It's not even Labor Day, but it feels like the 2018 campaign cycle cometh as candidates try to get out in front of the fundraising buses. The bulk of the announcements have come from Republicans, including three made last week.
Tarkanian is running (again)
Las Vegas businessman and persistent candidate Danny Tarkanian jumped on Fox News' "Fox and Friends" Tuesday morning well before the sun rose over the Las Vegas Valley to announce his plans to challenge U.S. Sen. Dean Heller in next year's primary election.
Tarkanian, who has lost five elections since 2004, said that Heller has "turned his back on us."
But national Republicans quickly lined up in Heller's camp. The GOP Senate's campaign arm endorsed Heller, and Sen. Marco Rubio, R-Florida, put his name to a Heller campaign fundraiser email asking for folks to help him "fight back."
Beers running for treasurer
Still smarting from the coup that pushed him off the Las Vegas City Council, Bob Beers, a Republican, announced last week that he plans to run for treasurer.
The current treasurer, Dan Schwartz, also a Republican, has said publicly he is considering a run to replace Gov. Brian Sandoval. Schwartz said he will announce his 2018 plans on Sept. 5 at the Nevada Republican Men's Club event in Las Vegas.
Another candidate soon might announce plans for statewide office. Democrat Andrew Martin, a former assemblyman who ran for state controller in 2014, said on his Facebook page that he is considering another bid for the office.
Brothel owner's Assembly bid
Meanwhile, brothel owner Dennis Hof told the Pahrump Valley Times he is once again seeking a spot in the Nevada Legislature.
Hof will make a second try at knocking James Oscarson, R-Pahrump, out of his Assembly District 36 seat. Hof challenged Oscarson last year in the general election as a Libertarian, losing by 22 percentage points.
But Hof took a different approach to 2018 — switching to Republican — and will face Oscarson in the June primary.
"I guess I will be the first assemblyman in Nevada history to have a pimp run against me twice," Oscarson told the Times.
Contact Colton Lochhead at clochhead@reviewjournal.com or 702-383-4638. Follow @ColtonLochhead on Twitter.