A decade of fighting: Worker waiting for benefits 10 years after suffering lung damage
Updated March 6, 2023 - 7:02 am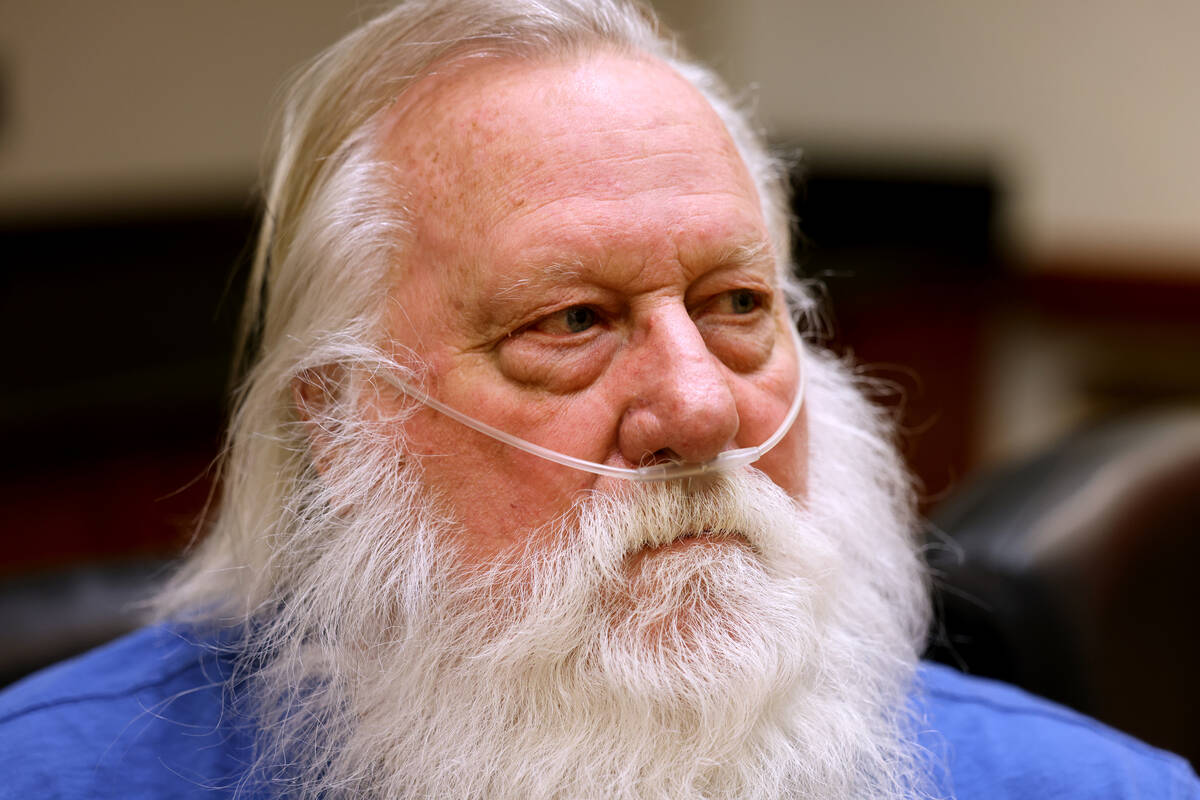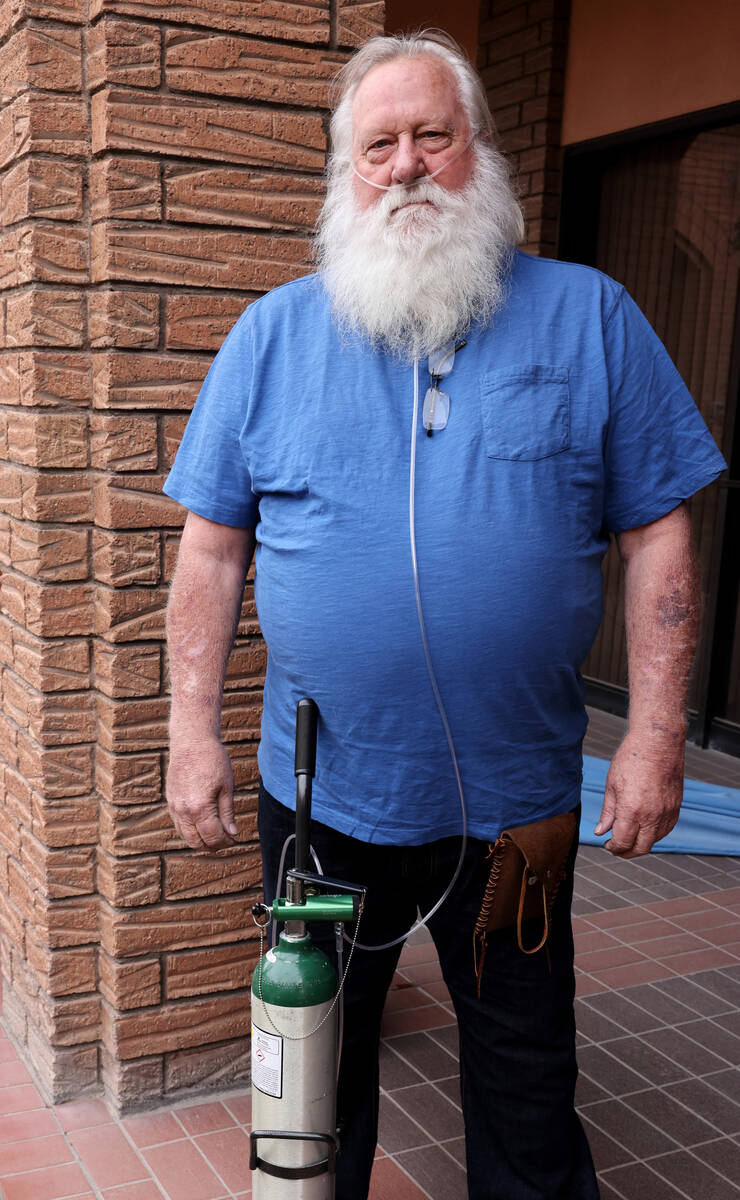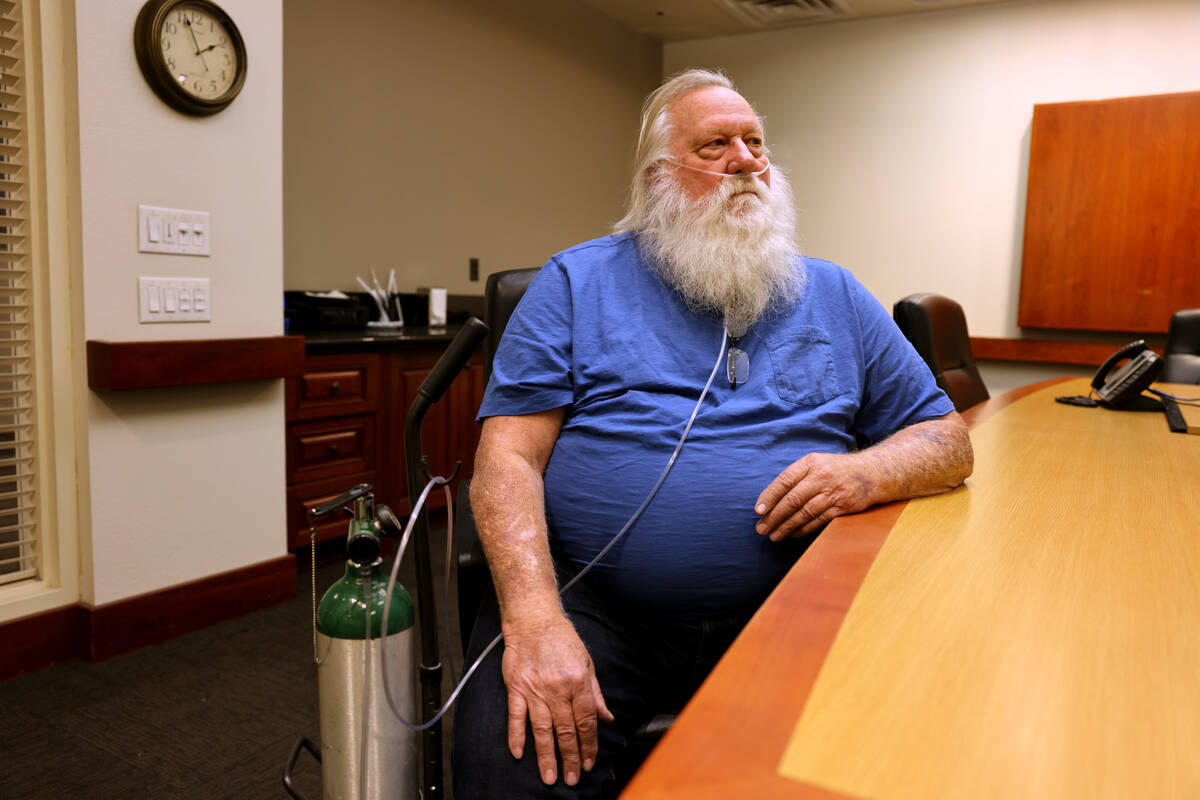 When Las Vegas resident Randall "Randy" Ralphs was injured on the job in 2013, he did not expect it would take more than 10 years for his workers' compensation case to wrap up.
Ralphs is one of hundreds of injured workers in Nevada who are waiting for their cases to get resolved. Since the Review-Journal exposed problems within the department handling appealed workers' compensation cases in September, he and many other injured workers have come forward to highlight what they say is a broken, unjust system that requires systemic change.
"I've seen so many people that were injured employees from all over. Casino workers, city workers … But nobody's gone through it for 10 years," Ralphs said.
A judge in 2021 awarded Ralphs a settlement for his injury, and he thought his case would finally be finished. But now he is fighting to ensure he receives all the money he is owed.
The department that handles the appeals of injured worker cases has gone through many changes in recent months. After the Review-Journal reported complaints of staff working infrequent hours, the department announced it would schedule hearings on Friday mornings. Gov. Joe Lombardo directed all state employees to return to their offices and appointed a new director of the Department of Administration, which oversees the hearings and appeals division, the head of which retired in February.
Years fighting
Ralphs, 70, spent 26 years as a maintenance worker for the state parks department, repairing buildings, cleaning carpets and helping manage forest fires in the area. On Jan. 8, 2013, he cleaned a water heater with Comet and muriatic acid, exposure to which can cause severe lung damage. Afterward he began feeling a burning sensation in his chest and had difficulty breathing, according to his medical records provided to the Review-Journal.
He was first diagnosed with chemical inhalation exposure and later with reactive airway disease, which occurs when a person's bronchial tubes overreact to an irritant causing breathing problems. Doctors had found that he burned all the alveoli in his lungs over a long period of time, Ralphs said. Alveoli are the tiny sacs in the lungs that allow the exchange of inhaled oxygen and exhaled carbon dioxide.
Ralphs, a non-smoker, had difficulty breathing, and any form of exercise would wipe him out. His lung capacity has progressively gotten worse over the years, his medical records show. On good days, his lungs are at 92 percent capacity and on bad days they drop to around 79 percent.
He now has to carry an oxygen tank with him wherever he goes, although most days he stays at home with his grandchildren. Just getting out of his car and walking into a building is a "killer," he said.
Ralphs had to fight a long battle with his former employer's third-party insurance company, Cannon Cochran Management Services, Inc., and while his case was pending he had to pay for own medical costs out-of-pocket. One doctor had found Ralphs to be "totally disabled," a definition that would give him permanent disability benefits. A hearings officer denied the claim, and his insurance company requested another doctor's opinion. Another doctor, who had not completed all the tests on Ralphs, diagnosed him as being obese and not disabled. And another one found that because of his pulmonary impairment, Ralphs would no longer be able to work.
Winning his case
In 2020 a judge ruled that he was permanently and totally disabled and was entitled to a settlement, but Cannon Cochran put a stay order on the case so that it would not have to pay. In December 2021 — eight years after he was injured — a second judge ruled in favor of Ralphs, ordering that the third party administrator pay him more than $300,000 plus interest in a form of three checks per month: one for the back pay and money that is owed to him since his case began, another for the cost of living increase since his case started, and another for the current time period, Ralphs said.
His first check came in February 2022, but the others came sporadically and at random amounts. Some months he did not receive any checks, he said. Often the cost-of-living checks are missing. Ralphs does not know how the exact amount is determined, and he wishes the system would create an amortization schedule, a complete list that shows how much money he will be paid in principal and in interest, and when that money will be coming.
Ralphs has received about $345,000 so far, but there is still more money that Ralphs says he is owed.
"We're still looking for the loopholes that they have not paid us for," he said.
He and his lawyer, who takes 40 percent of everything, have to comb through the Nevada Revised Statutes, see what else he is owed, and request a hearing with the appeals officer to make the insurance company pay him. Due to a stacked calendar in the hearings and appeals division, his next court date will be in more than six months, he said.
"There's lots of people that just give up because (the insurance companies) have this playbook that they just use," Ralphs said. "It's down to the money. It's not about the injured worker."
Tani Consiglio, a claims representative for Cannon Cochran Management Services Inc. who handled Ralphs' case, did not return requests for comment.
Ralphs uses the settlement money to get things fixed or replaced around his house, tasks that he had to put off to pay for his medical expenses during the many years he was going through the workers' compensation system. He also depleted his savings to cover his medical treatment throughout the years.
Ralphs had to pay for his oxygen tanks for years, although he received a letter this month from his insurance company stating that it will reimburse him for the out-of-pockets for the oxygen. Even if he gets all the money he is owed, Ralphs still is not done with the insurer. Each time he needs oxygen, he must fill out a script for the insurance company to determine whether or not he actually needs it, he said.
"I keep fighting," Ralphs said.
Contact Jessica Hill at jehill@reviewjournal.com. Follow @jess_hillyeah on Twitter.