Bill could undo restorative justice requirement in Nevada schools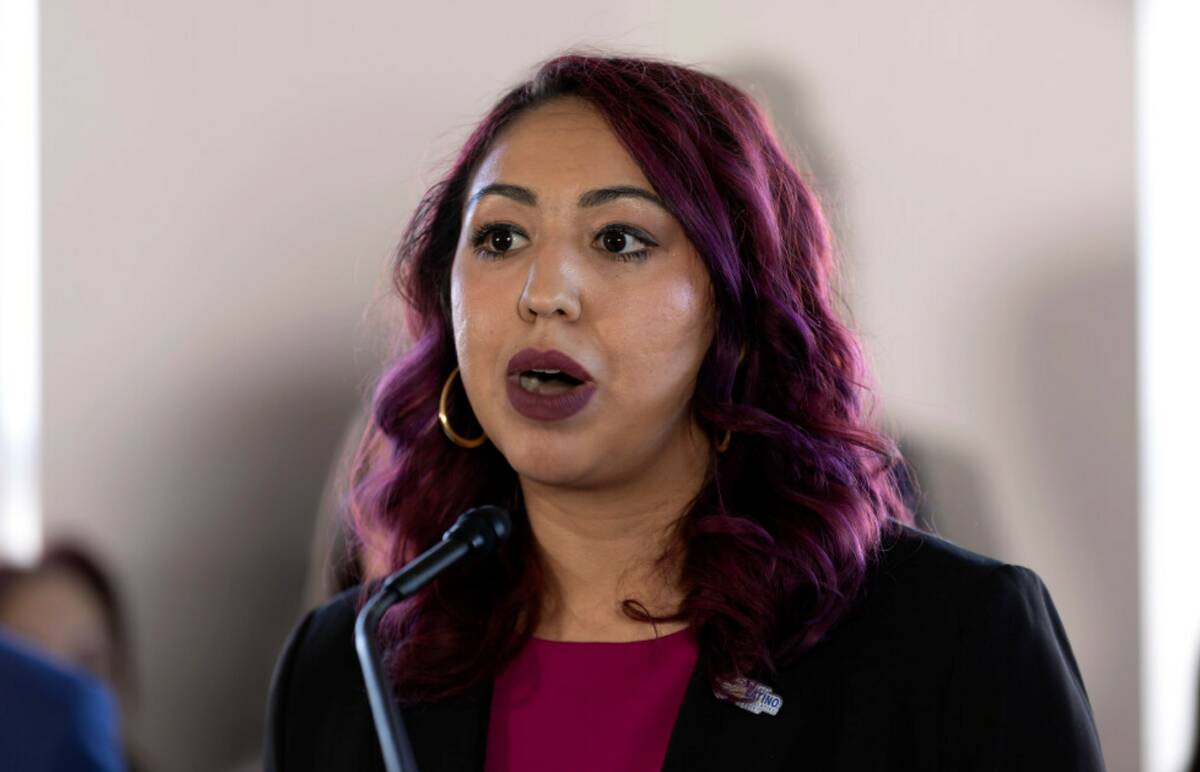 A bill that would remove a controversial restorative justice requirement in public schools was heard in an Assembly Committee on Education hearing Thursday.
Assembly Bill 285 was introduced Tuesday by Assemblywomen Angie Taylor, D-Reno, Selena Torres, D-Las Vegas, Natha Anderson, D-Sparks, and Alexis Hansen, R-Sparks.
After the passage of a 2019 bill, state law currently says public schools must provide a restorative justice plan before removing a student from a classroom or school, and under certain circumstances, before suspending or expelling them.
State law defines restorative justice as nonpunitive intervention and support provided by schools to students to improve behavior and remedy harm they might have caused. That can include behavioral interventions, a referral to community services or a conference with the school principal.
But the bill introduced this week would rescind the existing requirement, allowing for students to be removed immediately. School boards would instead create a "progressive discipline" plan, but would also have the option of using restorative justice practices, according to a bill draft.
"…I've received feedback that the current system has created some unintended challenges, which have in turn opened the door for safety issues in our school(s)," Taylor said Thursday.
School safety and restorative justice have become hot button issues in recent months. The Clark County School District saw an uptick in violent incidents — culminating in a student assaulting a teacher in April at Eldorado High School — last school year after students returned to in-person classes following a year of distance learning during the COVID-19 pandemic.
The district announced new disciplinary measures in March 2022, including possible expulsion for students who engage in fights. It also upgraded security cameras, implemented an instant alert system for employees, created a single point of entry and installed additional perimeter fencing at school campuses.
The Assembly Committee on Education also held a hearing on Assembly Bill 194, introduced Feb. 20 by 14 assembly members and joint sponsor Sen. Ira Hansen, R-Sparks.
The bill would allow a school to permanently expel a student of any age for committing an act of violence against a school employee or classmate. Currently, that's only allowed for students ages 11 and older.
Restorative justice bill
Thursday's hearing lasted about two hours and drew dozens of attendees between Carson City and Las Vegas.
Supporters of the 2019 restorative justice bill said at the time the goal was to keep young people out of the criminal justice system and to curb the school-to-prison pipeline.
But some teachers have expressed concerns about the law, saying it has left them without the ability to take immediate action to remove disruptive students from class.
Issues like teacher and staffing shortages, retention issues and a large workload have left people in schools suffering and something needs to be done, Taylor said Thursday.
The bill doesn't replace restorative justice, but revises it to progressive discipline, said Taylor, who was previously president of the Washoe County School Board before being elected to the legislature.
A conceptual amendment to the bill would require a plan within 48 hours of removing a student, she said.
Disproportionality is real when it comes to disciplinary practices for students of color, especially young men, Taylor said.
At the same time, instances of violence, inappropriate behavior and weapons "are not just present, but they're growing, and so we must do something," she said.
Public comments
Representatives from a number of groups — including the Clark County Education Association, Nevada Association of School Superintendents, Nevada Association of School Boards, Education Support Employees Association and Nevada State Education Association — spoke in support of the bill.
The 2019 legislation was passed with the right intentions, but four years later, the lack of resources and proper implementation has only contributed to the crisis of violence in schools, Clark County Education Association President Marie Neisess said.
Teachers who said they've been attacked by students or had children in their classroom who were disruptive or violent toward peers — and are losing instructional time as a result of the disruptions — also spoke in support of the bill.
Alexander Marks said the Nevada State Education Association supports a restorative justice system that works and that doesn't put educators in the emergency room.
Others groups like the Clark County Public Defender's Office and the Nevada Coalition of Legal Service Providers spoke in opposition to the bill.
Some expressed concerns about where young children will go if they're permanently expelled, while others said restorative justice hadn't been properly implemented to begin with.
Contact Julie Wootton-Greener at jgreener@reviewjournal.com or 702-387-2921. Follow @julieswootton on Twitter.