Appointments of 2 lawmakers to state jobs challenged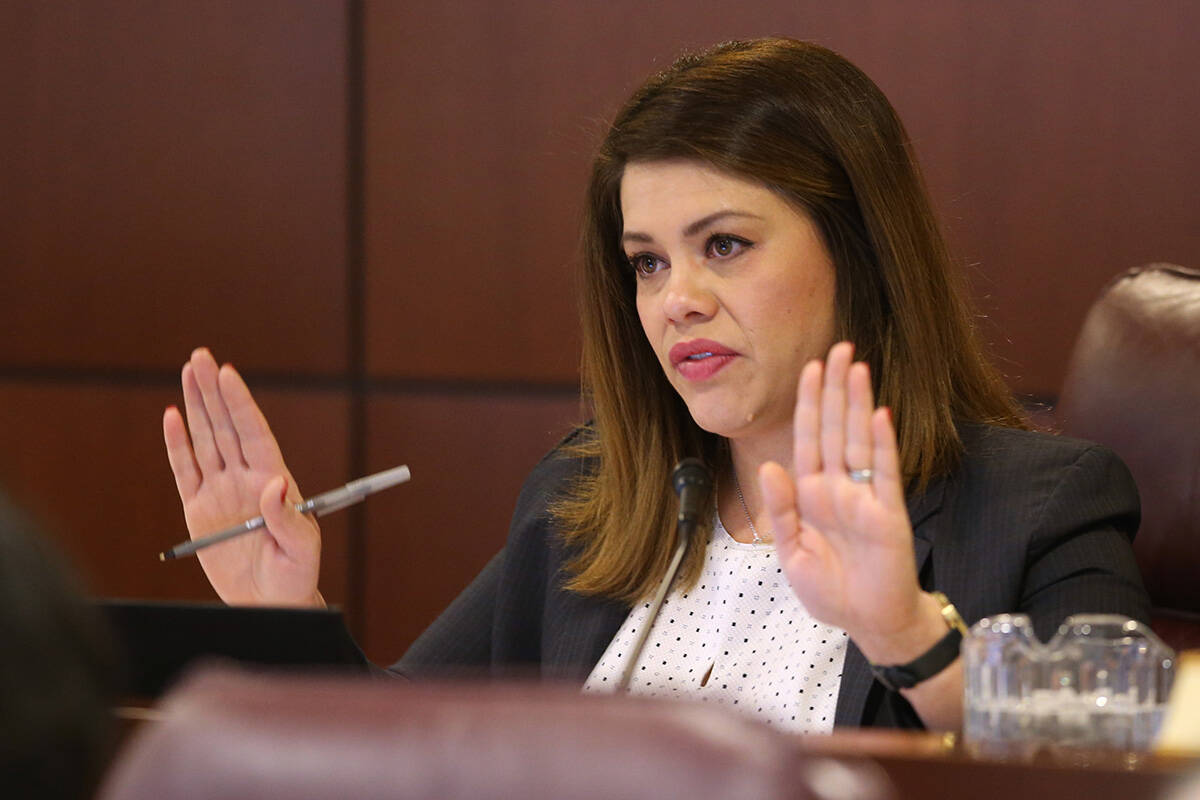 A pair of recent appointments of former lawmakers to high-ranking state government positions is raising questions about whether they are legally eligible to serve in those roles.
Gov. Joe Lombardo last week announced former Republican state Sen. James Settelmeyer, R-Minden, as the new director of the state Department of Conservation and Natural Resources. In December, Attorney General Aaron Ford announced former Democratic Assemblywoman Teresa Benitez Thompson, D-Reno, as his new chief of staff.
The state constitution bars those who served in the Assembly or Senate from being appointed to "any civil office of profit under this state" if the salaries for those positions were raised during their legislative term, and for one year after the expiration of their term.
Settelmeyer and Benitez Thompson both served in the Legislature during the 2021 session, when lawmakers approved small salary increases for several state jobs, including the positions they now hold. Their respective terms as lawmakers ended in November.
Asked this week if the office had discussed Settelmeyer's eligibility with attorneys for the Legislature, Lombardo's spokeswoman Elizabeth Ray said in an email that they are "not going to discuss any legal advice, but we are confident in Settelmeyer's appointment."
A spokeswoman for the attorney general's office said that the constitutional clause does not apply to Benitez Thompson's appointment.
"By its own terms, the constitutional provision applies to 'appointments' for 'civil offices.' Mrs. Benitez Thompson's employment as Chief of Staff does not conflict with this provision," wrote Alcinia Whiters, the office's deputy communications director, in an email this week.
Constitutional question
The constitutional provision in question says "No Senator or member of Assembly shall, during the term for which he shall have been elected, nor for one year thereafter be appointed to any civil office of profit under this State which shall have been created, or the emoluments of which shall have been increased during such term, except such office as may be filled by elections by the people."
There has been recent precedent to bar a lawmaker from a state position citing that constitutional provision, but that challenge focused on the creation of a new office rather than an existing job that saw a salary increase.
In 2019, former Assemblywoman Heidi Swank had been named as the administrator of a then-newly created Division of Outdoor Recreation. But days after her appointment was announced, legislative attorneys informed Swank that she was ineligible to serve in the role due to a provision in the state constitution that bars lawmakers from being appointed during their term, or one year after it expires, to any civil office created during their term.
Las Vegas attorney and legislative observer Sean McDonald, who posted about the potential conflicts this week on Twitter, said that he believes Settelmeyer's appointment is in clear violation of the constitutional provision because he will be acting with the power of the executive branch in his role as director of a state department. But Benitez Thompson's role raises less concerns because her position may not be a "civil office of profit," he added.
"It ultimately boils down to whether being chief of staff of the Attorney General falls within the term of 'civil office of profit.' If it is one, then her appointment would raise the same concerns as Sen. Settelmeyer. If not, then the language just wouldn't apply," McDonald said.
But that delineation would have to be defined through legal challenges through the courts, McDonald said.
Longstanding debate
Robert Fellner, vice president of the conservative think tank Nevada Policy Research Institute, said that the appointments appear to be clearly at issue with the state constitution, though.
He said he sees parallels with some of NPRI's recent lawsuits citing separation of powers issues in cases where public employees have been elected to serve in the state legislature.
Fellner said these appointments would normally be something the institute would look at challenging, he said
"It certainly seems like an issue the way I see it," Fellner said. "You don't want legislators making lucrative positions in government and going into those positions immediately thereafter."
There is at least one group currently considering challenging Settelmeyer's appointment, one that has been critical of Settelmeyer's stances on energy and climate change during his time in the Legislature.
Patrick Donnelly, Great Basin director for the Center for Biological Diversity, said the environmental organization is still weighing whether to file a lawsuit to challenge that appointment, but that no decision has been made yet.
Contact Colton Lochhead at clochhead@reviewjournal.com. Follow @ColtonLochhead on Twitter.