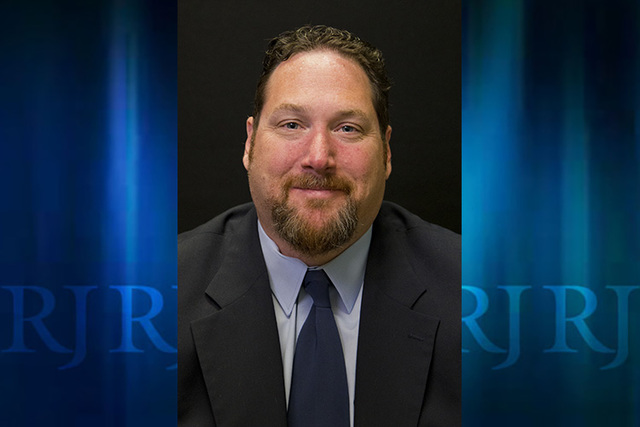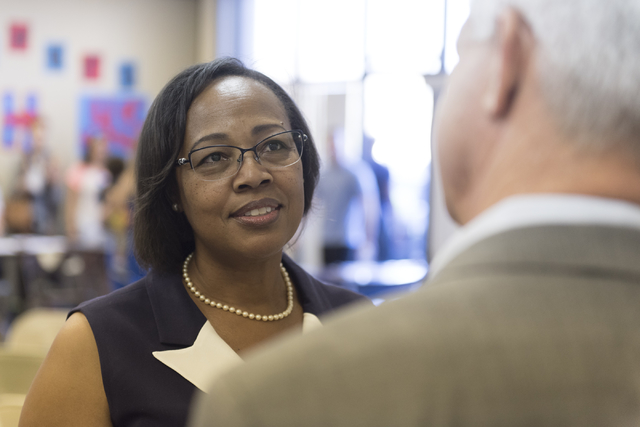 Two candidates new to campaigns for public office are seeking to fill the shoes of former North Las Vegas state lawmaker Marilyn Kirkpatrick in Assembly District 1.
Howard Brean, who works for St. Jude's Ranch for Children, is the Republican candidate after winning a June primary.
The Democrat in the two-person race is Daniele Monroe-Moreno, who retired after 20 years as a corrections officer with the North Las Vegas Police Department. Monroe-Moreno did not have a primary contest.
The seat is open because Kirkpatrick was termed out of office. She resigned early and was appointed to the Clark County Commission.
The district has a strong Democratic edge of about 6,000 active voters.
Despite the registration challenge, Brean said he is working hard to win the support by walking door to door and talking personally with residents about their concerns.
As someone in the social services field, Brean said he would like to find ways to improve the current foster care system. Ensuring that children are well taken care of will mean they won't be a burden on taxpayers later in life, he said.
A veteran of the Navy where he served on a nuclear submarine, Brean said he wants to work on veterans issues, including the high rate of suicide.
But if elected he said he won't be strictly a party-line voter in the Assembly. Although there is a time and a place to vote with the party, the views of district residents will play an important role, Brean said.
He is opposed to Nevada Question 1, the gun background check measure, and undecided on Question 2, which would legalize the recreational use of marijuana.
Monroe-Moreno has long been active in politics, including serving in positions with the Clark County Democratic Party.
Criminal justice reform will be a focus if she is elected, such as focusing on behavioral and substance abuse issues to address the revolving door problems with those in the system, she said.
She cites a community court program established at North Las Vegas Justice Court to try to divert young, nonviolent offenders and make them productive citizens as an example of what could be done on a statewide level.
The 12- to 18-month program addresses behavioral issues, then gets participants enrolled to get a high school diploma or GED. Those who have children are taught parenting skills.
For those who are successful, the case is dismissed and their records are clean.
"The best part is, not only have we affected the life of that person, but the next generation of their family," Monroe-Moreno said.
Monroe-Moreno, who said she is a gun owner, supports Question 1 and what she calls common-sense gun reform.
She remains undecided on Question 2 but will work to safely implement it if voters approve.
Contact Sean Whaley at swhaley@reviewjournal.com or 775-461-3820. Follow @seanw801 on Twitter.