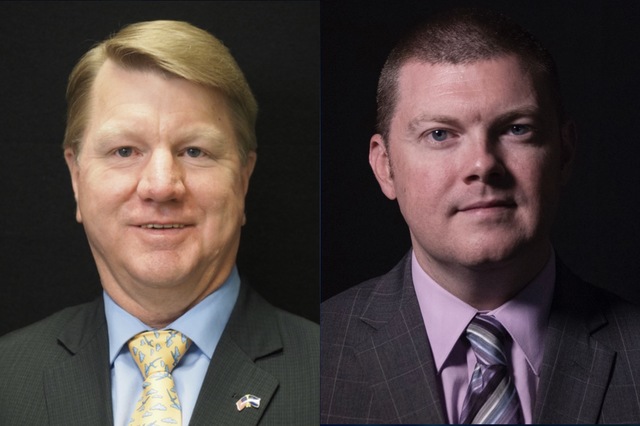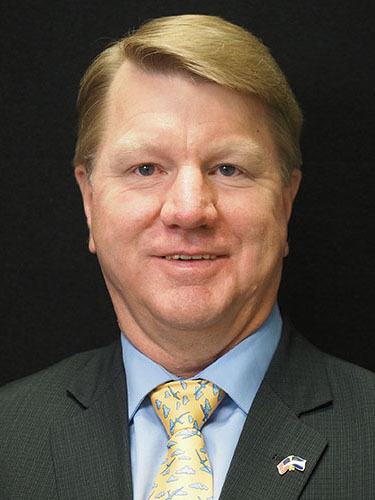 The candidates running in Assembly District 37 are opposites in practically every way.
Republican Jim Marchant claimed victory in the June primary based largely on his anti-tax policies and anti-establishment philosophies. He ousted sitting Assemblyman Glenn Trowbridge, R-Las Vegas, for helping pass the record $1.5 billion tax increase package in 2015.
That tax increase hurts businesses, he said, adding that he would push to repeal it if elected.
Marchant's wish list of legislative priorities includes breaking up the "energy monopoly" in the state.
"When there's a monopoly, they can charge whatever they want," he said, referencing utility giant NV Energy and recent battles over solar energy rates.
His campaign proposals include a so-called bathroom bill, which would require transgender students to use restrooms that match the sex on their birth certificates, and opposes any gun control measures.
Democrat Sean Lyttle, a family law attorney, supports gun reforms such as state ballot Question 1, which would expand firearm background checks. He also supports gay rights and lauded the education reforms included in the 2015 tax increase.
But Lyttle, the son of a retirement home director, said his top priority is fighting to reform the state's guardianship system for the elderly and infirm.
"I've been listening to seniors for 40 years," he said. "That's why I got in the race."
District 37 includes the Sun City Summerlin seniors' community, and Lyttle said its residents are deeply concerned about guardianship issues. The system has faced scrutiny for not protecting those under guardianship, and the Nevada Supreme Court recently finished a 15-month committee study aimed at fixing some of those issues.
Marchant had more than $30,000 in campaign contributions as of his last public disclosure filing in June. About half of that is his own money or personal loans.
Lyttle had raised about $2,000 as of his last filing, with the largest contribution coming from his wife.
Contact Wesley Juhl at wjuhl@reviewjournal.com and 702-383-0391. Follow @WesJuhl on Twitter.