Auto makers could be on the hook for mandated training of Nevada dealership employees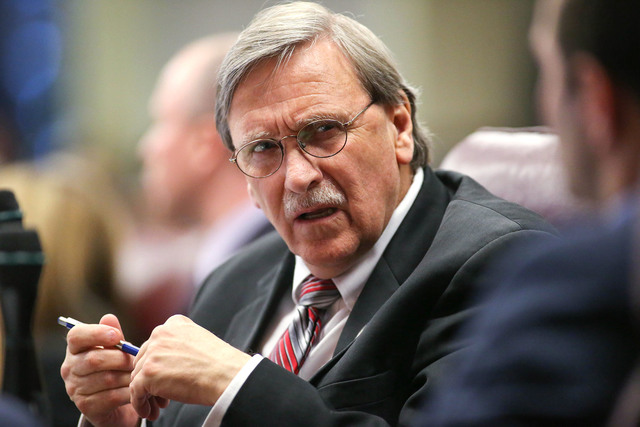 CARSON CITY — Auto manufacturers may have to cover the costs of training technicians who work in Nevada dealerships that provide vehicle warranty services.
Assembly Bill 248 would require auto manufacturers to compensate dealers for costs of manufacturer-mandated training to repair vehicles under warranty.
The bill would require the manufacturers to compensate a dealer for expenses like travel to specialized training courses and make it an "unfair practice" for a manufacturer not to cover those costs.
The training that the manufacturer dictates is needed for a dealer's franchise agreements.
Assemblyman John Ellison, R-Elko, the bill's sponsor, said vehicle mandatory training is often expensive and requires out-of-state travel. In one instance, a dealer spent nearly $118,000 for training, said Andrew MacKay, a lobbyist for the Nevada Franchised Auto Dealers Association.
Alfredo Alonso, a lobbyist for the Alliance of Automobile Manufacturers, opposed the bill, saying the effort is like trying to kill a "fly with a sledgehammer." These situations are often issues between one manufacturer and one dealer, he said, adding that the training protects consumers.
Contact Ben Botkin at bbotkin@reviewjournal.com or (775) 461-0661. Follow @BenBotkin1 on Twitter.