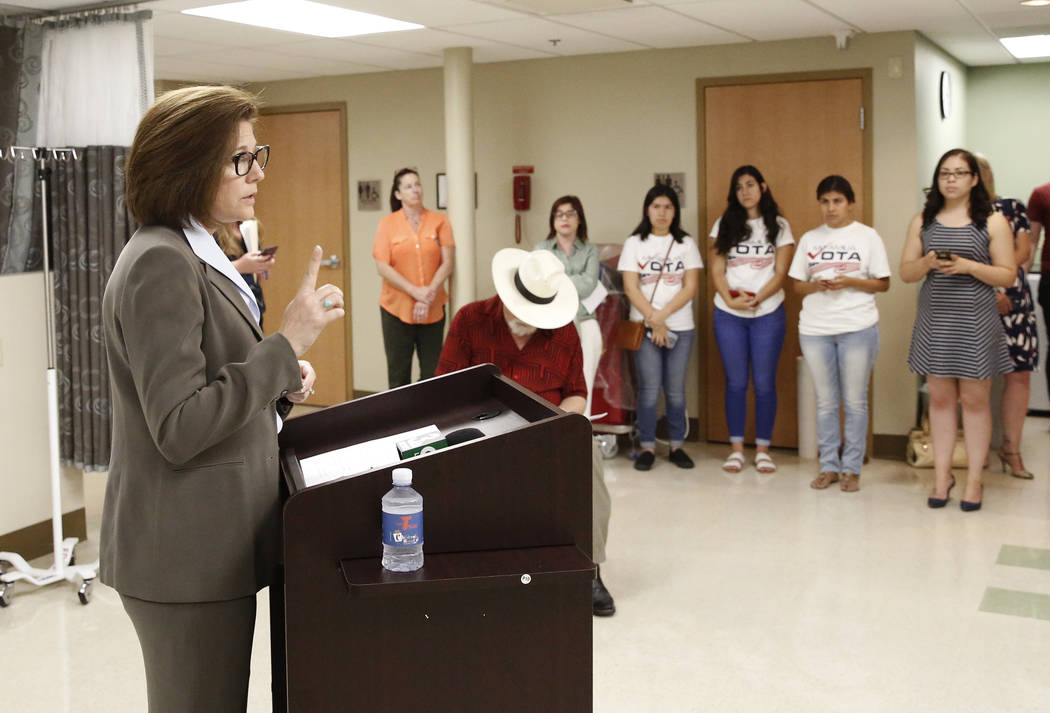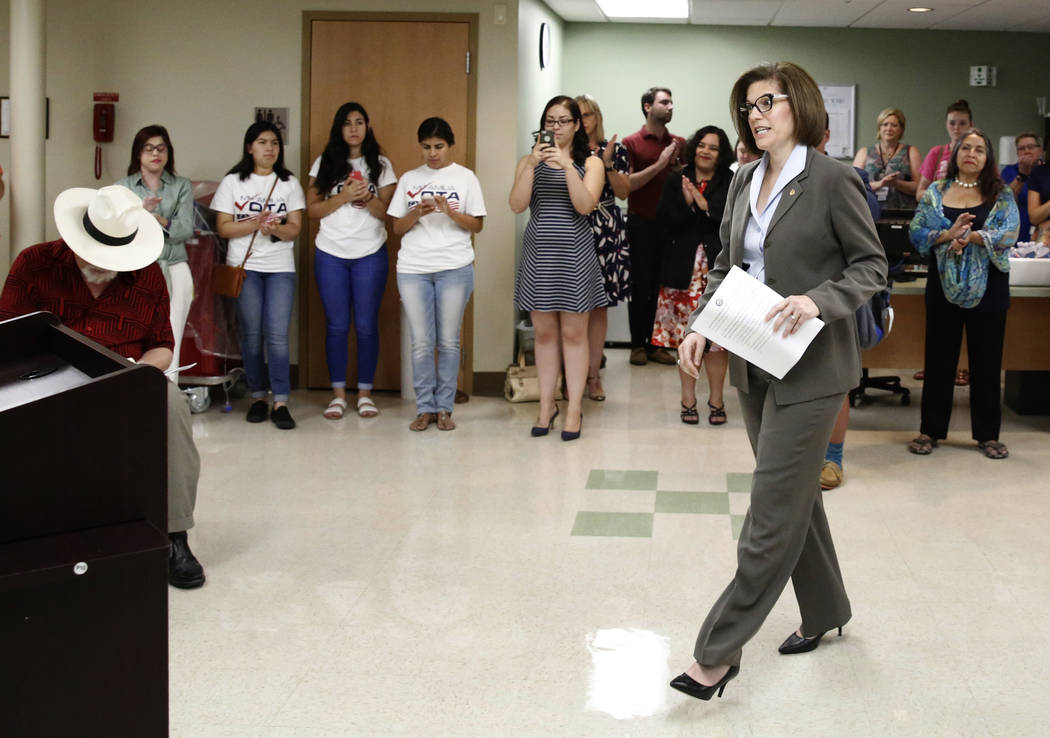 U.S. Sen. Catherine Cortez Masto spoke at a news conference Friday at the University Medical Center in Las Vegas to highlight a new report by the Nevada Institute for Children's Research & Policy.
The report, titled "Nevadans Will Lose Big Under Health Bills In Congress," contends that the elimination of Medicaid expansion — key to the Republican Senate version of health care legislation designed to replace the Affordable Care Act — may cost more than 200,000 Nevadans to lose health insurance coverage.
The event was sponsored by Nevadans Together for Medicaid, a coalition of health care advocacy groups.