Familiar faces fill ballots in Southern Nevada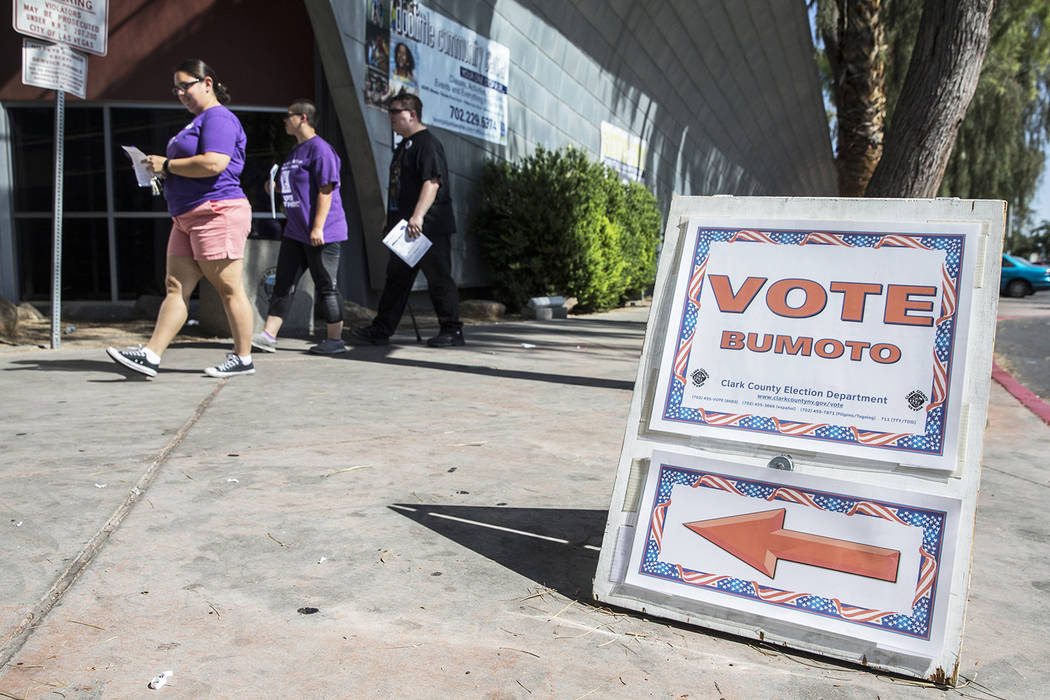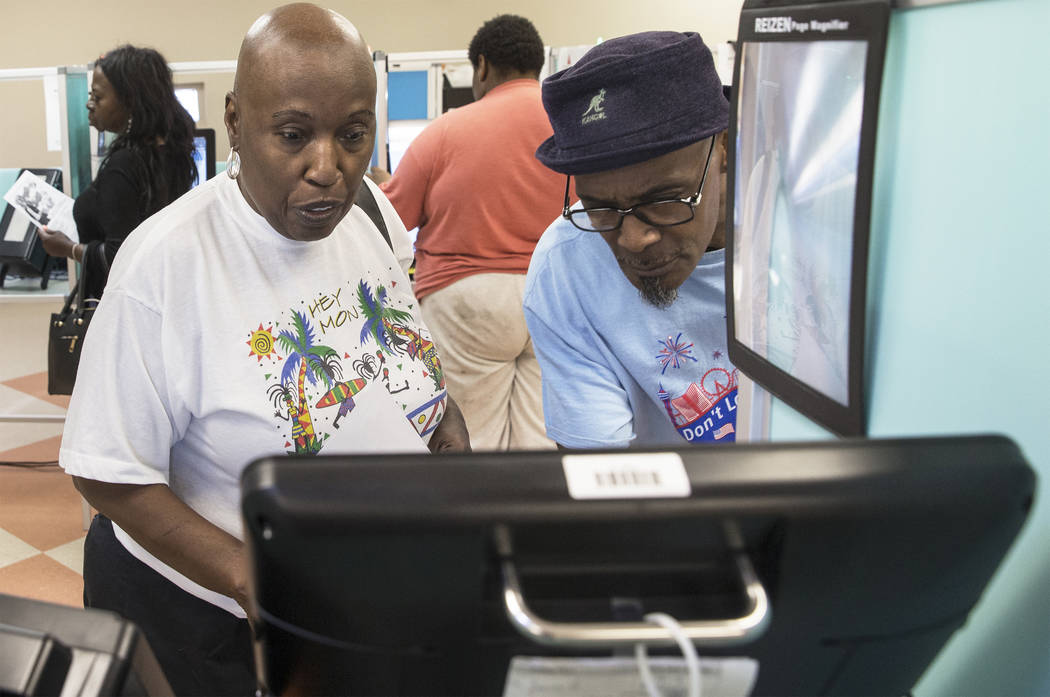 Southern Nevada politicians may as well be playing a game of musical chairs.
When voters go to the primary polls Tuesday, they'll see familiar names on the ballot: Clark County commissioners hoping to be Nevada's next governor and state legislators vying to be Nevada's next attorney general, lieutenant governor or Clark County commissioners.
State Sen. Tick Segerblom hopes to make a move many others have, from the Legislature to a local elected office.
"From my perspective, it's kind of a culmination of my political career," said Segerblom, who is running for County Commission. "Coming back to local government, it seems like everything I've been trained to do can be used to help people in Las Vegas."
Nevada is one of only four states with a biennial legislature, and the move from a state-level office to a local office is fairly common. Local posts are full-time jobs with higher pay.
Benefits of being local
Former state legisators make up a good portion of local governments in Southern Nevada. Las Vegas City Council members Bob Coffin and Michele Fiore, Clark County Commissioner Marilyn Kirkpatrick and North Las Vegas Mayor John Lee are all in that category.
"With local growth, especially in the lower part of the state, this was where the power rested," Coffin said.
As Segerblom sees it, among the perks of a county commission over the state Legislature are the full-time nature and the ability to walk to work, he said.
If he wins, Segerblom would abandon his state Senate seat and follow Chris Giunchigliani, also a former Nevada legislator, into the District E seat on the Clark County Commission. Giunchigliani, meanwhile, is locked in a battle with her county colleague Steve Sisolak in the Democratic gubernatorial primary.
Bob Beers was a state legislator before he served on the Las Vegas City Council. He lost a city a re-election bid last year and is now running for state treasurer.
"City Council is a job with pay that is 10 times that of a legislator, or maybe 20 times, depending on how you're counting," Beers said.
Las Vegas City Council members earned $78,517 last year. Clark County commissioners earned a base $84,880, and those who have been in office more than four years receive longevity pay. State legislators are paid $130 per day for the first 60 days of a 120-day regular session.
They also receive communications and postage allowances and a living allowance of about $140 per day the Legislature is in session.
Legislators who live more than 50 miles away from Carson City receive a supplemental housing allowance, and lawmakers who chair committees or hold leadership positions receive a $900 communications allowance.
Despite term limits, politicians can essentially make a career of being in Nevada government by continually running for different offices.
Familiar faces
Former Henderson Mayor Jim Gibson is seeking re-election to the Clark County Commission. Gibson is one of three sitting commissioners to make a move to the county from another local elected office. Commissioners Larry Brown and Lawrence Weekly were both on the Las Vegas City Council.
Justin Jones, a former state senator, is also running for a Clark County Commission seat.
Some candidates on the ballot are joining Beers in making the more "traditional" political move by running for a statewide seat.
Assemblyman Nelson Araujo, Senate Majority Leader Aaron Ford and Senate Minority Leader Michael Roberson are running for posts that forgo district-level elections for races that are on every ballot in the state. Araujo is running for secretary of state, Ford is vying for attorney general and Roberson is running for lieutenant governor.
If Ford doesn't win his races, he will remain in the Legislature. Roberson and Araujo chose not to run for re-election to pursue the statewide offices.
"You can't put a term limit on a desire to be in public service," Coffin said.
Contact Jamie Munks at jmunks@reviewjournal.com or 702-383-0340. Follow @Journo_Jamie_ on Twitter.