Father of girl who committed suicide due to bullying calls bill proposal a 'step backward'
Updated March 23, 2017 - 7:26 pm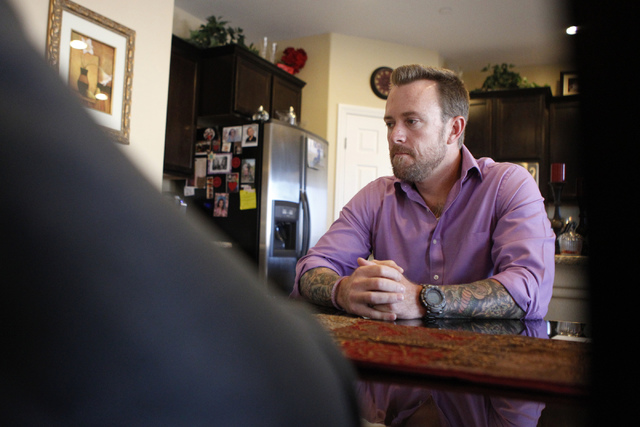 The father of a student who committed suicide after being bullied criticized proposed changes to the 2015 law that bears his daughter's name as a "step backward."
"I see nothing good in here that is really good for families or children. Progress made since 2001 has been incremental. It's a couple of steps forward each session. I see (Senate Bill) 294 as a step backward," Jason Lamberth testified before the Senate education committee Thursday.
Lamberth's 13-year-old daughter Hailee, a student at White Middle School in Henderson, killed herself in 2013. Her suicide note specifically referenced the bullying she endured at school.
Senate Bill 294 is sponsored by Sen. Patricia Farley, I-Las Vegas. The bill clarifies and changes a number of provisions from Hailee's Law. After the law's implementation, Tammy Malich, a Clark County School District associate superintendent, requested a handful of changes.
Among other provisions, the bill would allow schools to suspend a bullying investigation if there's a law enforcement investigation going on at the same time.
"If it was a criminal act or a delinquent act, we want that to be taken care of in the proper form before we finish the bullying investigation," Malich said.
Students who were cleared of a bullying allegation would have the information removed from their permanent student record after a certain period of time, Malich said. Language in the bill would also prevent a special education student from being labeled a bully if the student's behavior was related to the disability.
The bill would give administrators three days, instead of two, to complete a bullying investigation.
Lamberth said the bill would be a way for schools to shirk their responsibilities and lessen the requirements of administrators to respond to bullying. Lamberth also rebuked the school district's statement that it had vetted the bill through a number of parent groups and organizations.
"The Clark County School District has my contact information. I was on the internal task force for bullying," he said. "They never reached out to me or no parent groups that I'm aware of."
Lamberth was joined in opposition by one of Hailee's uncles and another parent who testified about her son's experience with bullying.
No action was taken on the bill during the meeting Thursday.
Contact Meghin Delaney at 702-383-0281 or mdelaney@reviewjournal.com. Follow @MeghinDelaney on Twitter.