Homeowners advocate dumps on bill on bin storage
February 26, 2013 - 10:31 am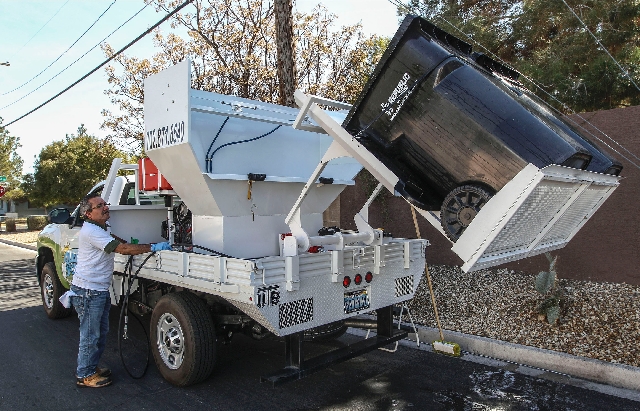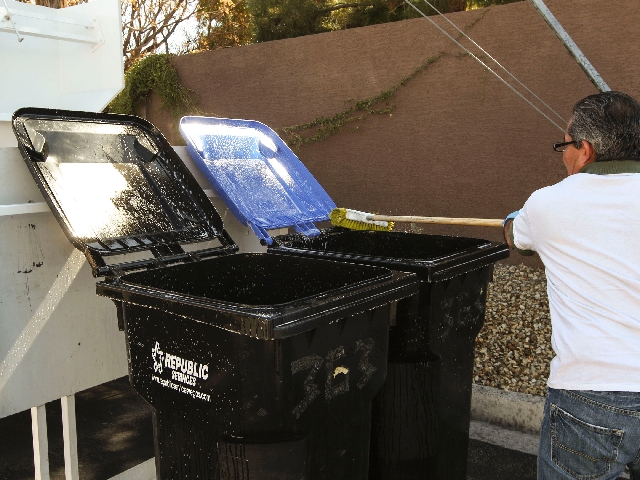 A bill before the Legislature to amend requirements for storing trash cans could cost some residents of homeowner associations, an advocate for homeowners said Friday.
Assembly Bill 44, filed in December on behalf of the Nevada League of Cities and Municipalities, would amend NRS Chapter 116 to allow homeowners associations to adopt rules that "reasonably restrict" how containers for garbage and recyclable materials are stored between pickup days.
The proposed rules would require containers to be stored so they are screened from view from the street or sidewalk. Design of the screen — including size, location, color and material — will be determined by HOA boards and must comply with codes and regulations.
That's where the expense comes into play, according to Jonathan Friedrich, homeowner representative on the Commission for Common-Interest Communities.
In addition to painting and maintenance costs, some homeowners might need to pave side yards that currently have gravel, making it easier to roll out the 96-gallon trash containers used by Republic Services following the switch to once-a-week collection.
Those containers are heavy when filled, and the wheels sink into the gravel, Friedrich said.
"Think about all the senior citizens in the valley," he said. "How is an elderly widow or a man with a back problem going to drag this 96-gallon container through gravel out to the curb? How about elderly people using Depends? Think about dirty diapers cooking in the summer heat."
Kamela Nielsen already has thought about it. That's why she started a professional trash-cleaning service called Queen of Cans. The one-time cleaning fee is $45, or residents can sign up for once-a-month cleaning for $12.50 a month.
"I leave my garbage can on the side of the yard, but some people have to leave it in the garage, and you know the heat is going to be coming up," Nielsen said. "My goal is to make sure you're safe from harmful bacteria and germs that can grow from decomposing trash left over in your trash can. That smell in your garage coming from the trash can is the bacteria at work giving off noxious gases."
Friedrich said some HOAs such as Siena charge a fee for any exterior changes to a house, and homeowners might need an architect or engineer to design screens that comply with codes.
Even then, a homeowner could still be fined if the garbage container is visible from a certain angle or from a neighbor's two-story home, he said.
Assembly Bill 44 also allows an HOA to adopt rules on the time at which containers may be placed on the curb for collection and the length of time they can be left there. That's usually defined in the codes, covenants and restrictions, Friedrich said.
Contact reporter Hubble Smith at hsmith@reviewjournal.com or 702-383-0491.