Jacky Rosen says she will run for Dean Heller's seat in 2018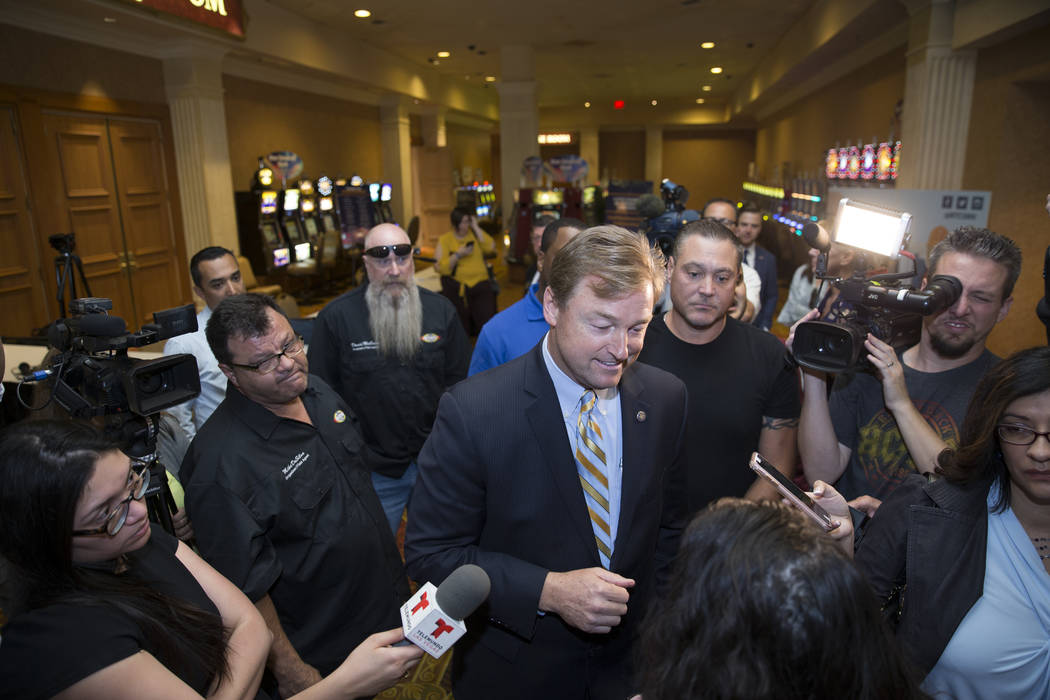 CARSON CITY — Nevada Rep. Jacky Rosen says she will seek the Democratic nomination to take on incumbent Republican Sen. Dean Heller in the 2018 election.
Rosen said Wednesday in an email to The Associated Press that she is planning to run for Senate and her official announcement would come soon.
Democrats aiming to upset the GOP's Senate majority consider Heller's seat the most vulnerable in 2018.
A political outsider until last year, Rosen has worked as a computer programmer, software designer and president of a Henderson synagogue until seeking office in 2016.
Like the rest of the state, the congressional district in Southern Nevada represented by Rosen is politically divided and has seen close races.
Rosen narrowly won election in 2016.
A Republican proposal to overhaul the federal health care laws — and whether Heller supports it — is already weighing heavily on the race. Rosen has opposed the effort.