Key Republicans throw support behind Heller
August 27, 2017 - 11:11 pm
Updated August 28, 2017 - 1:10 am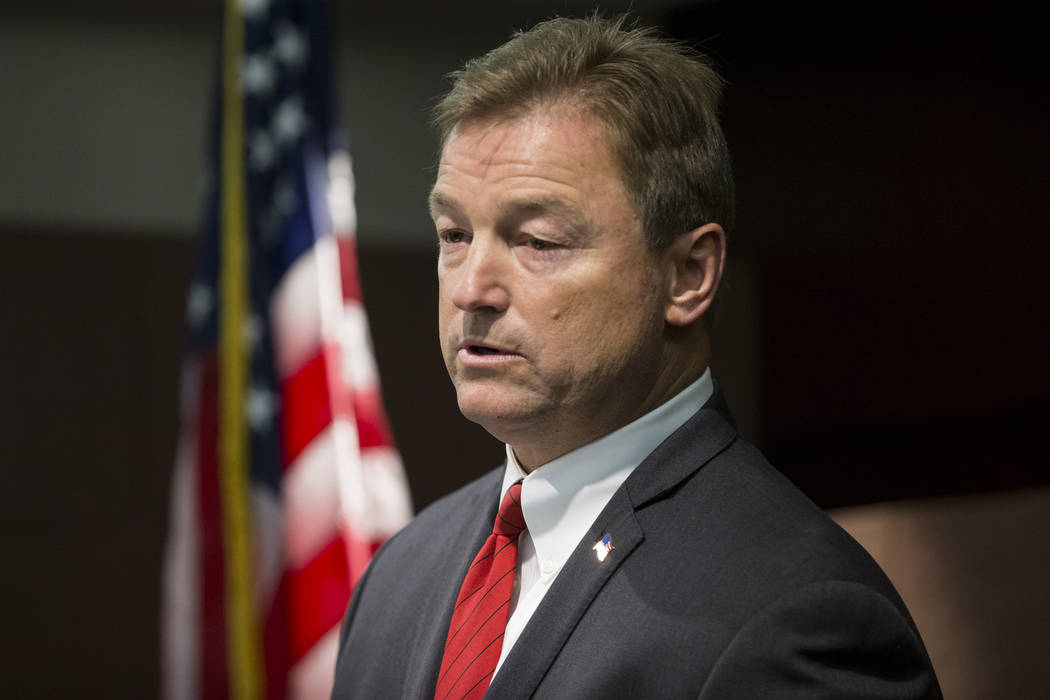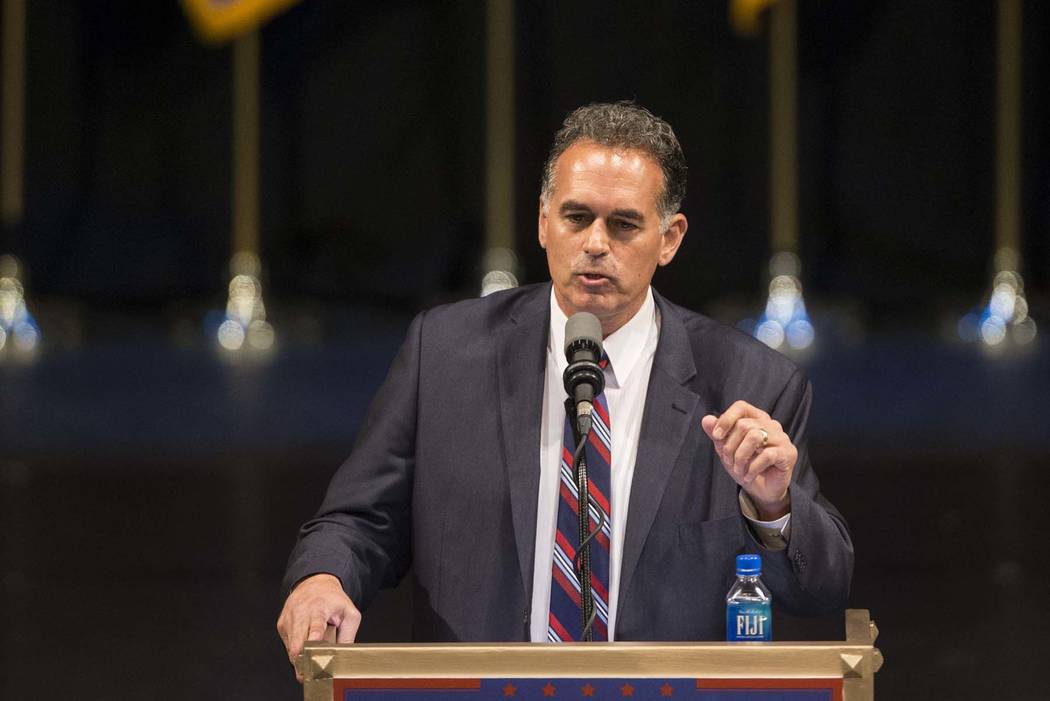 With a contested primary on the horizon for the Nevada U.S. Senate race, some big Republican names have thrown their support behind Dean Heller, the vulnerable GOP incumbent.
In a campaign email to Heller supporters, Nevada Lt. Gov. Mark Hutchison said that he will be chairman of Heller's Senate campaign for the 2018 election.
"As chairman, I'll fight to make sure Nevadans know the real Dean Heller, not the Dean Heller falsely portrayed by special interest ads or the media. Dean is who we need fighting for us in Washington," the email said.
Heller will also be at a Nevada Republican Party fundraising dinner next month at the South Point with another powerful Republican: Wynn Resorts Ltd. CEO and Republican National Committee Finance Chairman Steve Wynn.
That dinner is at 7 p.m. Sept. 8. Tickets are $150 a piece.
Palin endorses Tarkanian
Meanwhile, former Alaska Gov. and Republican vice presidential candidate Sarah Palin endorsed Heller's primary foe, Las Vegas businessman Danny Tarkanian.
"Danny Tarkanian is a conservative outsider who will support the 'America First' policies our nation needs to survive and thrive, including building the border wall, ending sanctuary cities and finally repealing Obamacare," Palin said in the endorsement letter.
Republicans go after Rosen
The political arm for Senate Republicans launched digital ads last week going after Rep. Jacky Rosen, the District 3 representative looking to jump congressional chambers and give Democrats both of Nevada's seats in the U.S. Senate.
The digital ads, which are running on Facebook, call Rosen "Pelosi's puppet," referring to House Minority Leader Nancy Pelosi, D-Calif.
Similar ads posted on billboards began popping up this month in Reno.
Primary challenge for Hambrick
Summerlin resident Jim Small announced last week that he plans to challenge five-term Assemblyman John Hambrick for his seat in the Republican primary next June.
In the news release announcing his candidacy, Small said the passage of the Commerce Tax, which Hambrick voted for during the 2015 legislative session, was the tipping point for him.
Hambrick was first elected in 2008 to Assembly District 2, which represents much of the far west side of the Las Vegas Valley.
Contact Colton Lochhead at clochhead@reviewjournal.com or 702-383-4638. Follow @ColtonLochhead on Twitter.