Las Vegas senator wants ignition device on cars of all arrested for DUI
Updated March 17, 2017 - 6:19 pm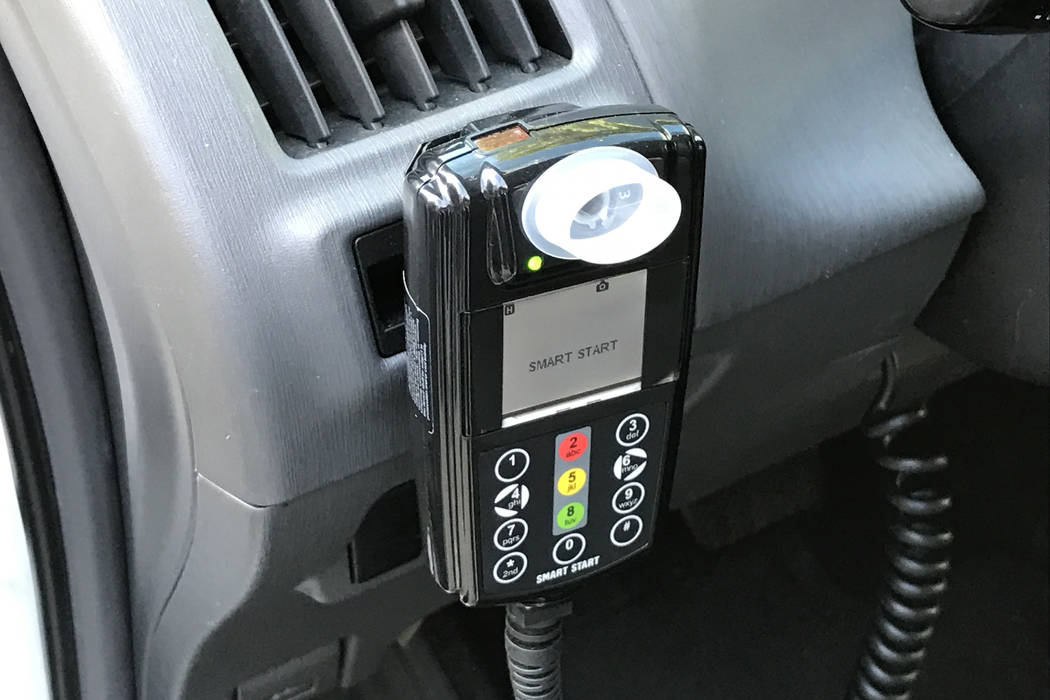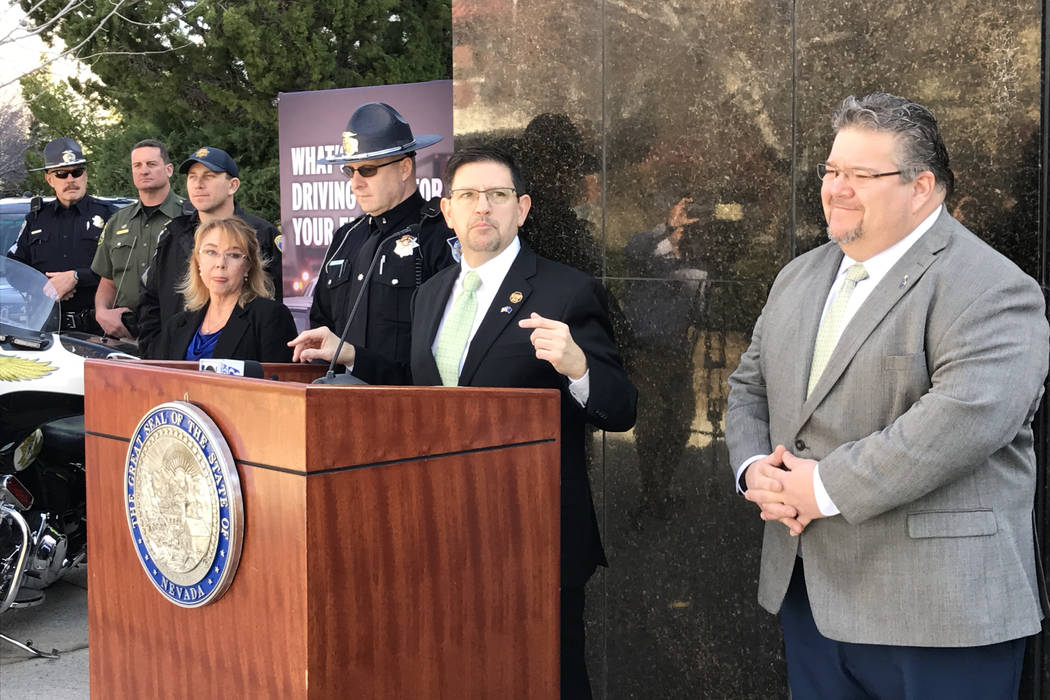 CARSON CITY — Law enforcement and drunken driving victims voiced unified support Friday for a bill requiring first-time DUI offenders to install ignition interlock systems on their vehicles.
Backers of Senate Bill 259, introduced by Sen. Mark Manendo, said the bill would save lives by preventing alleged DUI offenders from continuing to drive on suspended licenses while they await a court date.
"Based on research and data, it shows a significant reduction in alcohol-related crashes and recidivism in the states that have passed first-time ignition interlock laws," Mandeno, D-Las Vegas, said at press conference outside the legislative building.
Another provision would allow first-time DUI drivers to keep their driving privileges with a restricted license under a mandate they can only operate a vehicle equipped with an interlock system, said Manendo, chairman of the Senate Transportation Committee.
Under existing law, a person arrested for drunken driving loses their license for 90 days.
Assemblyman Richard Carrillo, D-Las Vegas, chairman of the Assembly Transportation Committee, said the bill will "change the cycle" of drunken driving.
Devices would be required for six months for first-time convictions; one year for a second conviction and three years for three or more offenses.
The offender would pay for the device, which costs about $2.50 per day. Twenty-eight states plus the District of Columbia mandate ignition interlocks for all DUI offenders.
Victoria Hauan with the Nevada Office of Traffic Safety said 50 percent to 75 percent of those arrested for drunken driving continue to drive on a suspended license. In 2015, there were 8,813 DUI arrests in Nevada, and 80 percent of those were first-time offenders.
She said research has shown 39 percent of those who've been required to use an ignition lock are less likely to re-offend.
In the past year, 350,000 drunken driving attempts were prevented nationwide. In Nevada, the number was 855.
"Hope alone will not stop drunk driving, but SB259 will," said Debbie Zelinksi, whose daughter, Stephanie, was killed by a drunken driver in 1992 at age 19.
Contact Sandra Chereb at schereb@reviewjournal.com or 775-461-3821. Follow @SandraChereb on Twitter.
HOW THEY WORK
Aaron Wade, with the Coalition of Ignition Interlock Manufacturers, said five companies in Nevada that provide ignition interlock devices. The gadgets attach to a vehicle's ignition system. To start the car, the driver has to breathe into the device. If even a small amount of alcohol is detected, the vehicle won't start.
Wade said the device sends out a warning every 20-30 minutes, alterting drivers they will need to pull over and re-take the test. That function guards against an impaired driver having someone else breathe into the device for them — and from sipping behind the wheel.