Lawmakers introduce bill to protect pets on airline flights
March 15, 2018 - 11:19 am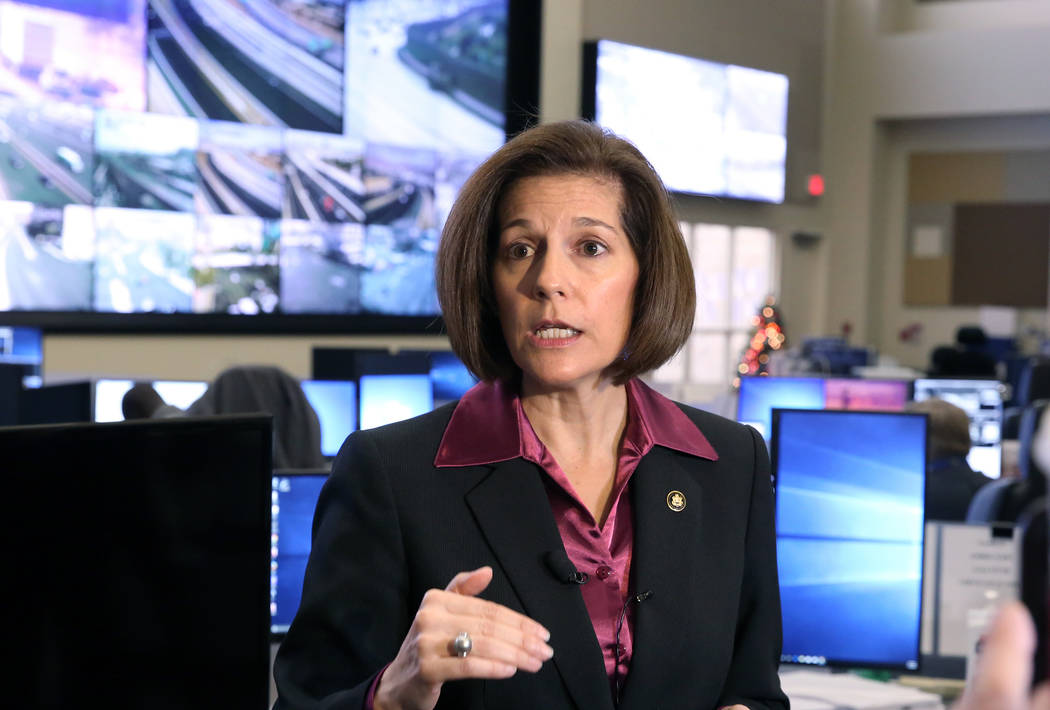 WASHINGTON — After two airline incidents that resulted in the death of a dog in overhead storage and the accidental shipping of a dog bound for Kansas to Japan, two senators filed a bill that would add some bite for mishaps that put pets in peril.
The bill directs the Federal Aviation Administration to create regulations to prohibit storing of live animals in overhead compartments on airline flights and establish civil fines for violations.
"Too many animals have died as a result of human neglect and carelessness," said Sen. Catherine Cortez Masto, D-Nev.
Cortez Masto and Sen. John Kennedy, R-La., filed the Welfare of Our Furry Friends Act, or WOOFF, following two incidents on Chicago-based United Airlines flights involving canine pets.
The Nevada senator said the bill is "designed to protect the well-being of our beloved family members — our pets — when traveling."
Kennedy said "unfortunately for our pets, they are at the mercy of human beings showing some common sense."
"United Airlines is promising to put special tags on pet carriers to help flight attendants in the future," Kennedy said.
"I'd rather make it the law that animals aren't to be treated like an old piece of luggage," the Louisiana lawmaker said.
The senators were irked over the incidents that involved United Airlines.
On Monday, a young girl said in media interviews that the flight attendant said the small dog in a carrier should be placed in the overhead hold. The dog died after an hours-long flight.
United was again in the news Tuesday when a German shepherd bound to Kansas City from Oregon was instead flown to Japan. The mix-up left the owners of the German shepherd with a greyhound that was supposed to fly to Asia, but ended up in Kansas.
United Airlines has issued statements to news organizations taking responsibility for the incidents.
Contact Gary Martin at gmartin@reviewjournal.com or 202-662-7390. Follow @garymartindc on Twitter.