Leaders push for continued preservation of Lake Tahoe
August 22, 2017 - 6:49 pm
Updated August 22, 2017 - 8:51 pm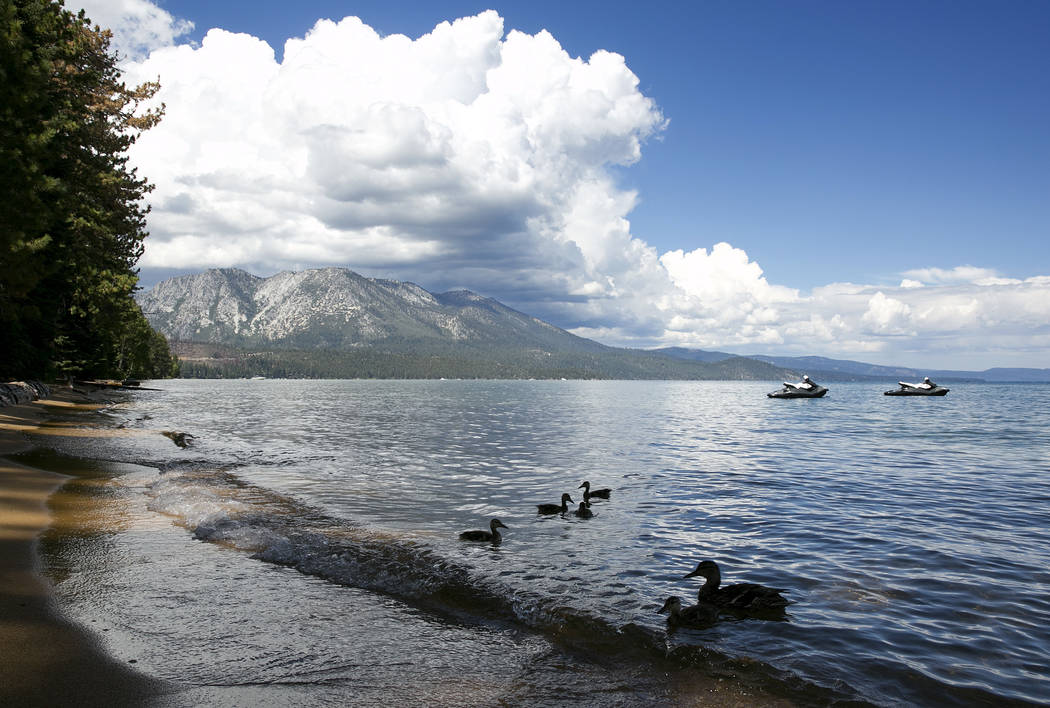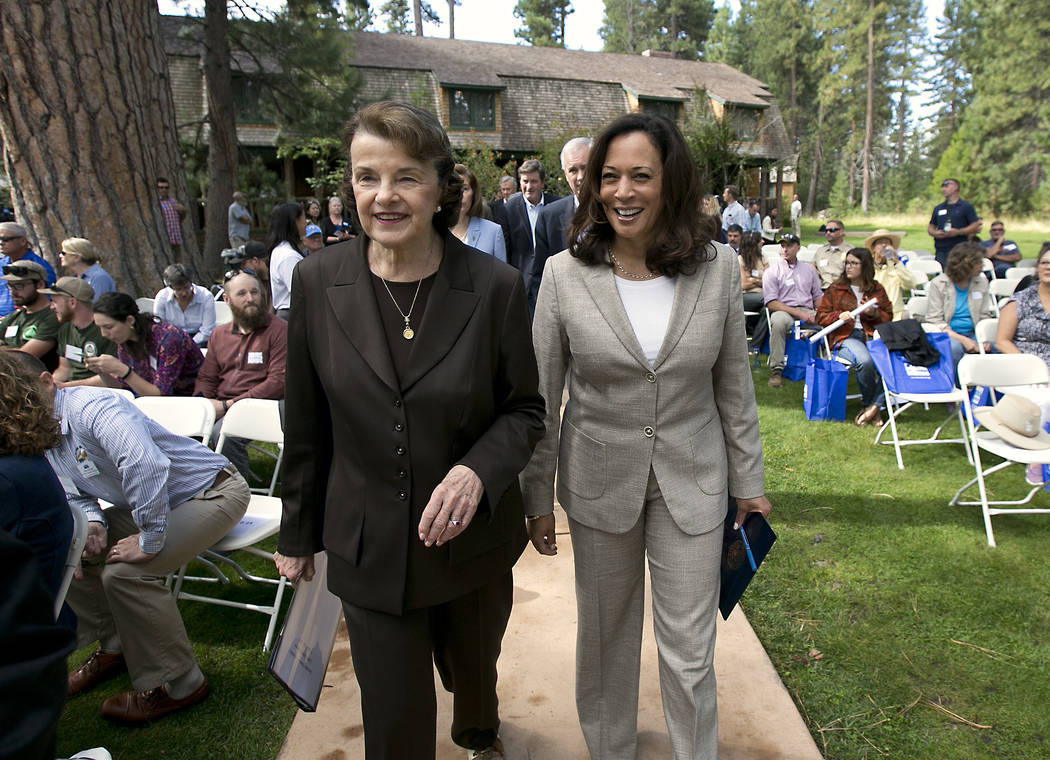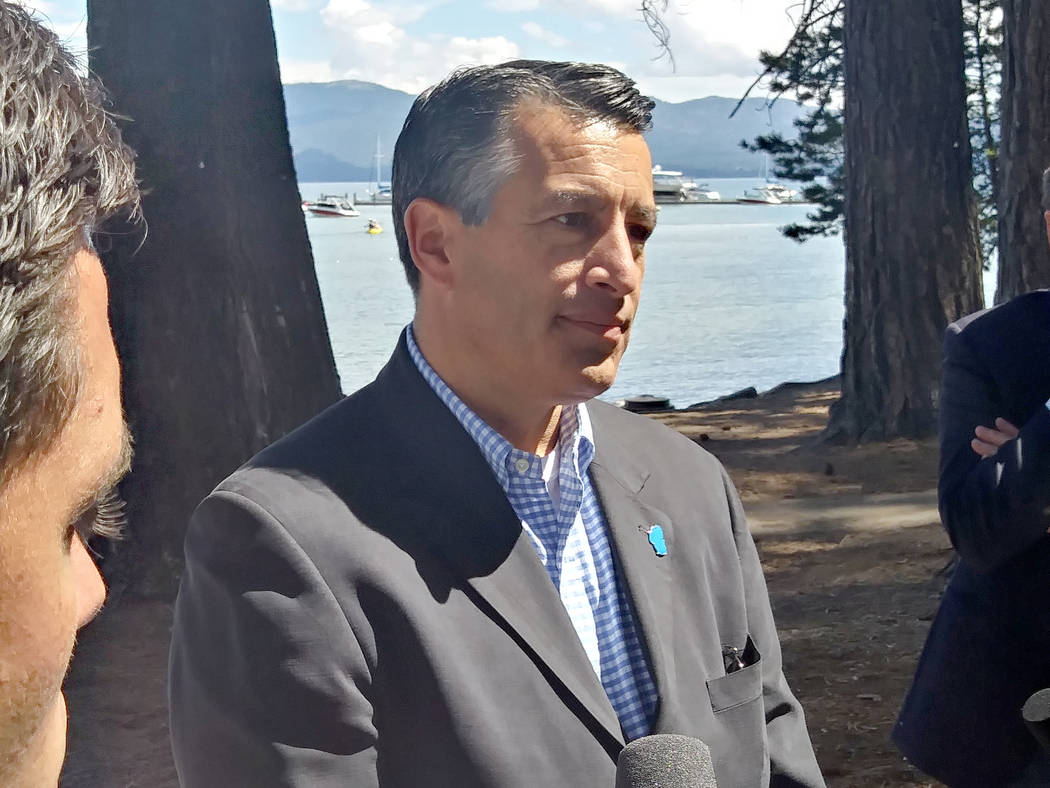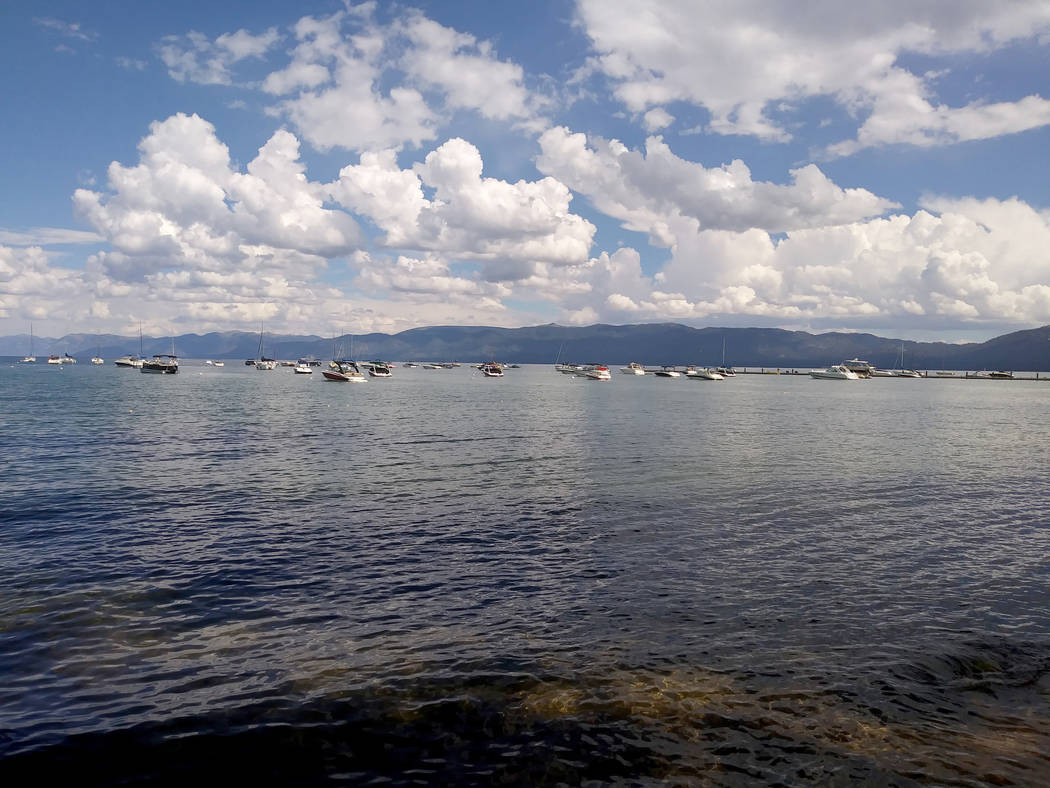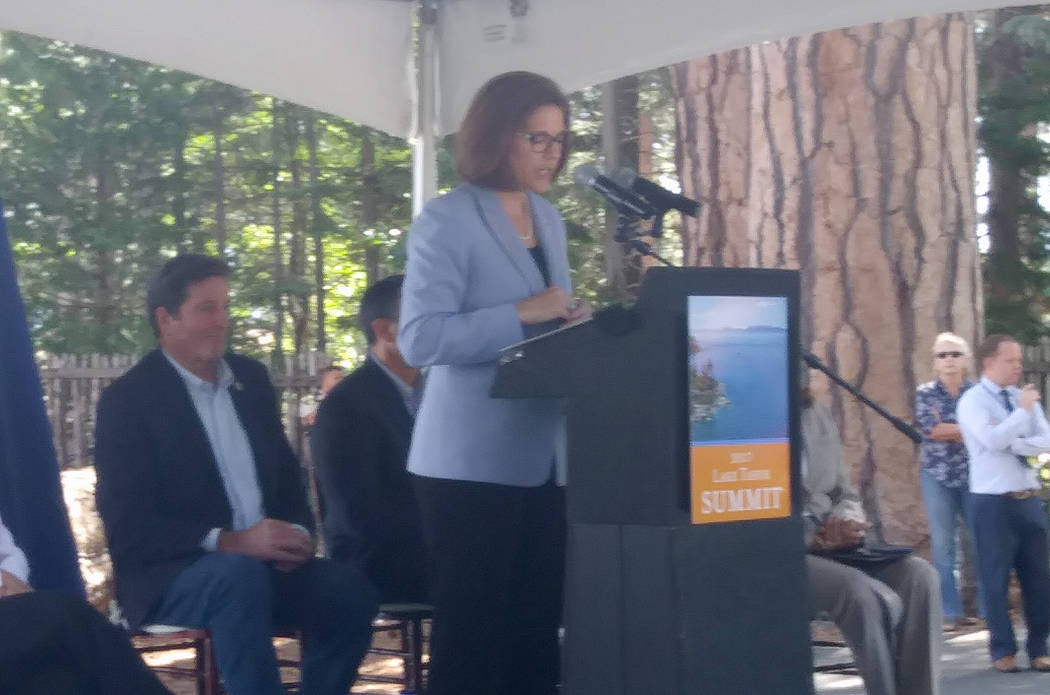 SOUTH LAKE TAHOE, Calif. — Keeping Lake Tahoe pristine is unfinished business.
That was the message Tuesday from a bipartisan group of Nevada and California elected officials and a former interior secretary at the 21st Annual Lake Tahoe Summit.
The gathering on the shores of the border-straddling body of water recognized that much work has gone into improving the lake and the surrounding environment, but threats persist.
"As we meet today, we are not just at a pivotal point for Lake Tahoe," U.S. Sen. Catherine Cortez Masto, D-Nev., said in a speech. "We are at a pivotal point for the health and sustainability of our public lands and environment."
Climate change, forests choked with dead trees and continued growth are challenges that the Lake Tahoe Basin in Nevada and California will continue to face in the years and decades ahead.
Summit speakers reminded the audience of conservationists, Boy Scouts and officials from California and Nevada that more must be done to preserve and improve the lake's clarity, reduce wildfire risks, fight invasive species and restore and protect the Lake Tahoe Basin.
Some of that will be done through the federal Lake Tahoe Restoration Act, which has been granted $415 million for the next seven years, said U.S. Sen. Dean Heller, R-Nev.
Heller said he's pushing to get new funding to expand technology for the AlertTahoe system, which provides cameras throughout the forested area that fire officials can monitor for wildfires.
"I will not be satisfied until there's a camera that covers every inch of this lakefront," Heller said.
The system of cameras can be viewed online and rotated to get different views. Officials can use them to check for fires after lightning strikes and to monitor controlled burns, Annie Kell, a seismologist with the Nevada Seismological Lab, told the Las Vegas Review-Journal.
Sandoval's favorite place
Nevada Gov. Brian Sandoval said the state's investments include efforts to reduce the volume of sediment that leaves drains on the Nevada side and goes into the lake, among others. There's also work underway on a bike path to allow safe access.
Sandoval, who attended the University of Nevada, Reno, called Lake Tahoe his favorite place and said he cut class to hang out there with friends.
Former U.S. Interior Secretary Bruce Babbitt, who served under President Bill Clinton, praised efforts to preserve the lake.
"This magical place is a national treasure by virtue of your efforts," said Babbitt, also a former governor of Arizona. "It has come not from the top down but from the bottom up. … We ought to emulate all over America."
Cortez Masto spoke about broad environmental themes that extend beyond Lake Tahoe. It's crucial to reduce dependence on fossil fuels and fight climate change, she said.
Cortez Masto drew applause when she stressed the potential impact of revoking national monument status from sites, an issue Interior Secretary Ryan Zinke and President Donald Trump are examining.
"Stripping away our monuments would damage our rural economies and destroy our natural heritage," she said.
Retired U.S. Sen. Harry Reid, D-Nev., started the summit in 1997; the initial session drew Clinton and sparked environmental investment in the lake. U.S. Sen. Dianne Feinstein, D-Calif., hosted this year's event.
Other speakers included U.S. Sen. Kamala Harris, D-Calif., and Joanne Marchetta, executive director of the Tahoe Regional Planning Agency.
Contact Ben Botkin at bbotkin@reviewjournal.com or 775-461-0661. Follow @BenBotkin1 on Twitter.
By the numbers:
— $633.7 million in federal money has going toward the Lake Tahoe Environmental Improvement Program from 1997-2015.
— That's helped pay for: 729 miles of upgraded roadways to reduce erosion; stream and weather monitoring; habitat restoration and other projects.
Source: Lake Tahoe Environmental Improvement Program.