Long-public Nevada arrest database made secret after RJ request
Updated March 15, 2018 - 7:46 pm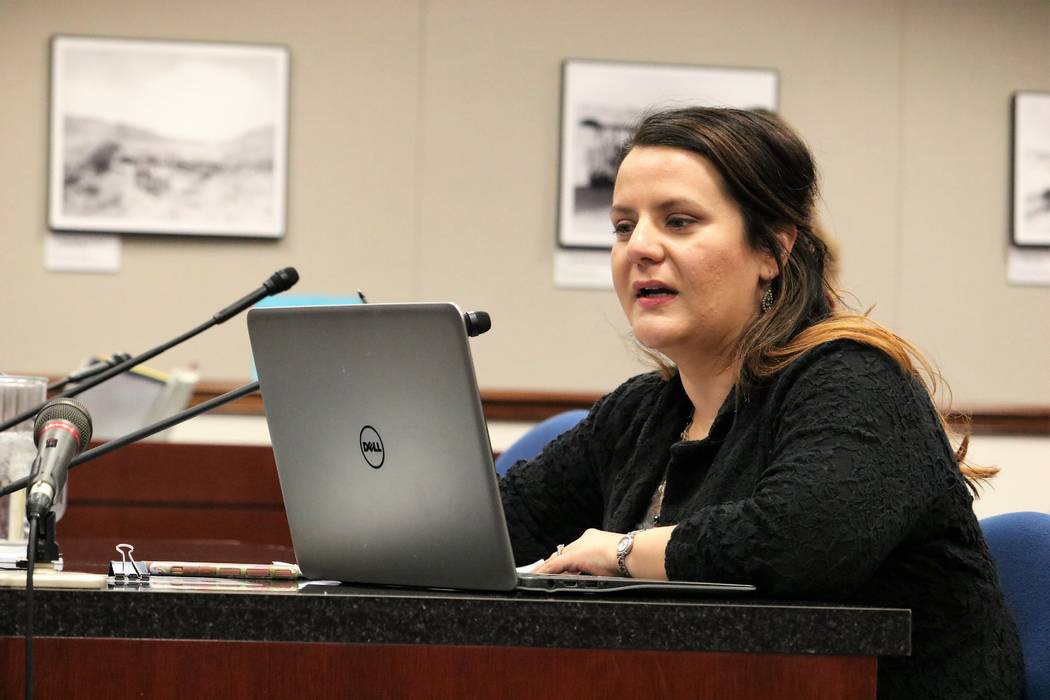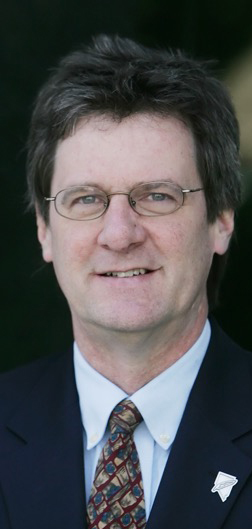 A database of Nevada arrest records that was open to public inspection for decades has been made secret by a new state law.
The Nevada Department of Public Safety, which collects the information from law enforcement agencies across the state, won approval of the new law after the Las Vegas Review-Journal requested arrest and conviction records last year.
In May, DPS submitted an amendment to Assembly Bill 76, a measure to update rules for Nevada's main repository of criminal history information such as arrests and convictions. The amendment prohibited releasing to the media any personal identifying information, such as names and dates of birth. The change, which took effect two months ago, allows the disclosure of identifying information only if media requesters ask for the records of a specific person.
It is unclear whether the new law will permit the release of data for certain offenses, such as all homicide arrests made in a given year, with only the names of arrestees removed.
Stephen Larrick, director of state and local programs for the Sunlight Foundation, a Washington, D.C., nonprofit that advocates for open government, said the Legislature violated the spirit of Nevada's Public Records Act by shielding the records.
"The fourth estate has the right to information relevant to public discourse — including information about the criminal history of individuals — and needs expedient access to such records, sometimes in bulk, in order to hold government accountable," he said.
DPS declined to comment on the law and its reason for seeking the change.
The public's right to know about the workings of government is enshrined in Nevada's public records law. The law's opening language says it was enacted "to foster democratic principles by providing members of the public with access to inspect and copy public books and records to the extent permitted by law."
Review-Journal Managing Editor Glenn Cook said access to a fully transparent arrest database that includes the names of those arrested is a vital public tool.
"These records could be used to assess how often police had arrested repeat offenders before they were finally convicted. That could include getting the full arrest records of drunken drivers, killers or child abusers," Cook said. "This data would shed light not only on the criminal histories of individuals but, more importantly, the performance of our police and courts."
'I don't see any justification'
Nevada Press Association Executive Director Barry Smith said he was not aware of the specific wording in the bill limiting what information reporters can receive and believes the law needs to be changed.
"Everything in there is a public record," he said. "I don't see any justification for trying to withhold the information."
At a hearing on the amendment before the Nevada Senate Committee on the Judiciary, Mindy McKay, Records Bureau Chief for DPS, said the amendment was prompted by a Review-Journal request for the data. McKay said it was problematic to release the criminal history database because it often lacked records about the outcomes of arrests and could be used to paint an incomplete background on innocent people.
"That seems more like a flaw in their database than a reason to withhold the information," Smith said of the rationale for suppressing arrest records because of missing information. "Someone gets arrested 12 times, but never convicted — What's going on there?"
McKay also noted the Legislature's efforts to help people whose past criminal problems harm their ability to find jobs or housing. McKay said the new law would "ensure the protection of an individual's privacy and protect against unauthorized dissemination."
'An arrest doesn't mean anything'
Democratic state Sen. Tick Segerblom, who chaired the hearing that addressed the DPS amendment, said he supported disclosing the names and records of convicted offenders but opposed releasing any information about those who had been arrested without conviction. "Given our presumption of innocence, an arrest doesn't mean anything," Segerblom said.
"If you could use the arrest without divulging the name of the person, that might be a compromise," he said.
"To help you guys out, I think we need to go back and figure out a way you can have access so you can do statistical analysis, without having access to the name and arrest record of everybody who has been arrested," he said.
Holly Welborn, policy director for the American Civil Liberties Union of Nevada, was present at the hearing for a different matter and was surprised by the proposed changes.
"There is public interest in needing access to the data on arrests and demographic information," she said at the hearing.
"Of course, it was a red flag, because we wanted the press to have access for data purposes," she said in a phone interview.
After the hearing, Welborn worked with DPS on the language that ultimately was enacted.
"Sometimes we don't have the opportunity to work out these issues," Wellborn said, noting that the changes were proposed a month before the Legislature adjourned. "We thought we had come to a consensus on accessing this criminal history information without violating confidentiality," she said.
"It's critical to democracy and accountability that the press be able to access information. If the press is unable to access critical information, we want to fix that," Wellborn said.
Contact Alexander Cohen at acohen@reviewjournal.com or 702-383-0261. Follow @capitolmuckrakr on Twitter.