Mother of Las Vegas teen killed in DUI crash pleads for stronger DUI penalties
Updated March 2, 2017 - 4:56 pm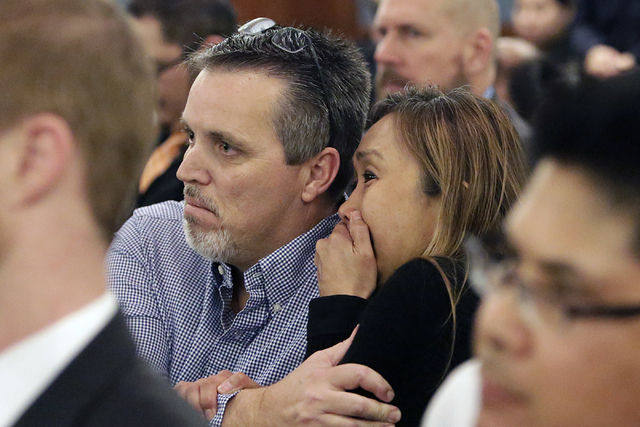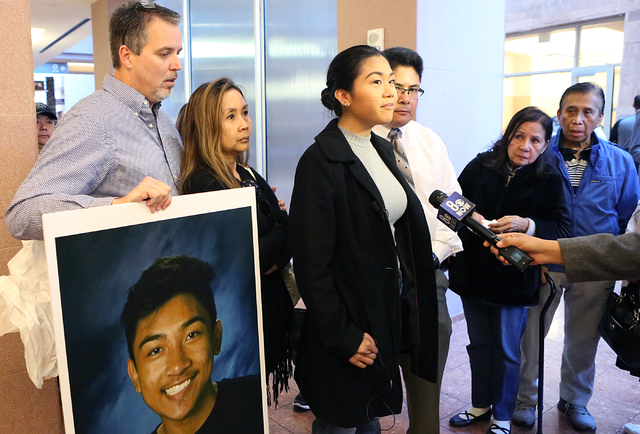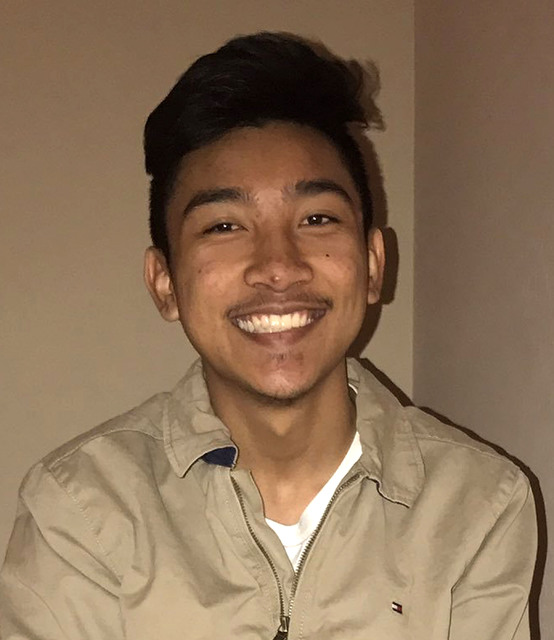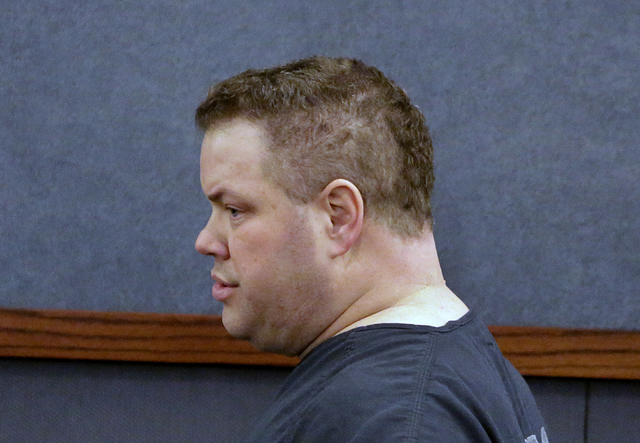 The mother of the 16-year-old boy killed when a DUI suspect plowed into his car early February is asking Nevada legislators to sponsor a bill to increase DUI penalties.
"What happened is very tragic and devastating to my family, and I'm trying to find a way where we can turn this tragic event into something positive," said Marcia Fajardo, the mother of Jaelan Fajardo, on Thursday.
The Shadow Ridge High School sophomore was at a red light Feb. 9 when David Fensch, 47, slammed into the back of Fajardo's car. Fensch was arrested on one count of vehicular homicide, and records show he has at least four prior DUI convictions.
"This is simply unconscionable; our DUI laws are way too lenient," Fajardo wrote in an email to several state legislators Thursday morning. "Nevada is an entertainment driven state but that does not mean we need to look the other way on the horrible epidemic that is drunk driving and the horrific impact it has on families in our state."
Her proposition, which she hoped to call "Jaelan's law," asked that first time DUI offenders serve at least one year in jail, second offenders get three years jail, third offenders serve five years jail and cases in which DUIs result in death should be sentenced 25 years to life.
"With Uber, Lyft, taxis, and many other forms of transportation it is unbelievable that we still treat DUI's like simple misdemeanors," the mother said.
Contact Rachel Crosby at rcrosby@reviewjournal.com or 702-387-5290. Follow @rachelacrosby on Twitter.