Nevada agencies hide names, salaries of hundreds of workers
October 22, 2017 - 8:06 am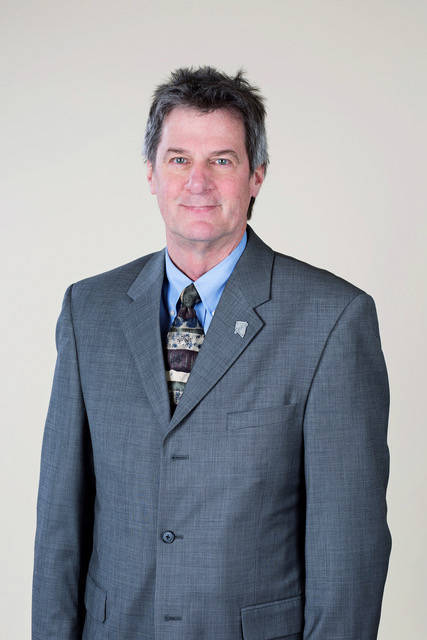 The names and salaries of 349 state employees, including park rangers and game wardens, have not been made public to taxpayers who spent $30.1 million last year in wages and benefits for those staffers.
State officials said the positions are sensitive and the names must be protected, but several workers voluntarily identify themselves and pose for photographs in news reports.
Open government advocates contend that names of public employees should only be withheld in rare instances, such as for undercover police officers.

"It's basic public knowledge that people have a right to know who they are paying for a public job," said Barry Smith, executive director of the Nevada Press Association. "It does come up that public positions are abused either with double dipping or salaries that are inconsistent for the level of responsibility."
State secrets
In 2015, the Nevada Policy Research Institute threatened to sue after its staffers found more than 3,000 state employees' names were not included in public salary data. The group dropped the issue after the state restored thousands of names.
"You need to know who the money is going to to determine performance or find nepotism," said Robert Fellner, a director at the free-market nonprofit.
State administrative code allows state agencies to withhold the names of law enforcement officials who work in sensitive positions.
State agencies submit those names to the state's human resources division, which then removes the identifying information from salary lists that are publicly released.
State departments shield the information far more often than local law enforcement agencies, which rarely if ever obscure the names of undercover officers, a Las Vegas Review-Journal examination of salary data shows.
For example, the Las Vegas Metropolitan Police Department and North Las Vegas police do not remove any names from public salary data. The city of Henderson withheld the names of 12 undercover officers, a sergeant and a lieutenant last year.
Publicity elsewhere
State agencies withhold the names of some employees who are not shy about publicity.
Last year, top officials at the attorney general's office held a community meeting, including Chief Deputy Investigator Shaun Bowen. He was quoted by name and his picture appeared in a Nevada Appeal newspaper article about the event. But Bowen's name is not listed in the 2016 state salary data and was removed from the information provided to TransparentNevada after 2009.
The chief deputy's job is to investigate Medicaid fraud, workers' compensation fraud, financial fraud and crimes by state employees, according to a 2016 posting for a job with the same title.
Attorney general spokeswoman Monica Moazez declined an interview but issued a statement saying the office is reviewing the policy after the Review-Journal questioned the missing names.
"The Attorney General's Office strives to be as transparent as possible while maintaining the integrity of ongoing undercover investigations and officer safety," the statement said. "We are now working to appropriately balance these interests and re-evaluate confidentiality designations provided years ago to State Human Resources by a prior administration."
The review should be completed by month's end.
In 2013, the Elko Daily Free Press published a story about chief game warden Rob Buonamici's work, but his name is not included in state salary records for that year. His name had appeared in state data until 2009, when it was apparently removed. He has since retired.
Gaming Control listed 100 staff members as "unidentified" last year — more than any other department. The second most secretive agency was the Nevada Attorney General's office, which withheld the information for 50 employees, state data show. The Nevada Department of Wildlife removed 41 names and the state Parks Department shielded 32. Even the Department of Agriculture removed the names of four employees listed as agriculture enforcement officers.
None of the officials named in the story or departments other than the attorney general's office returned calls or emails seeking comment.
The press association's Smith said secrecy will continue to increase if officials do not stop it.
"They just keep adding people to the list and it just keeps getting broader and broader," he said.
Contact Arthur Kane at akane@reviewjournal.com. Follow @ArthurMKane on Twitter.