Nevada counties may have to implement e-commerce safe zones
Updated April 4, 2017 - 4:19 pm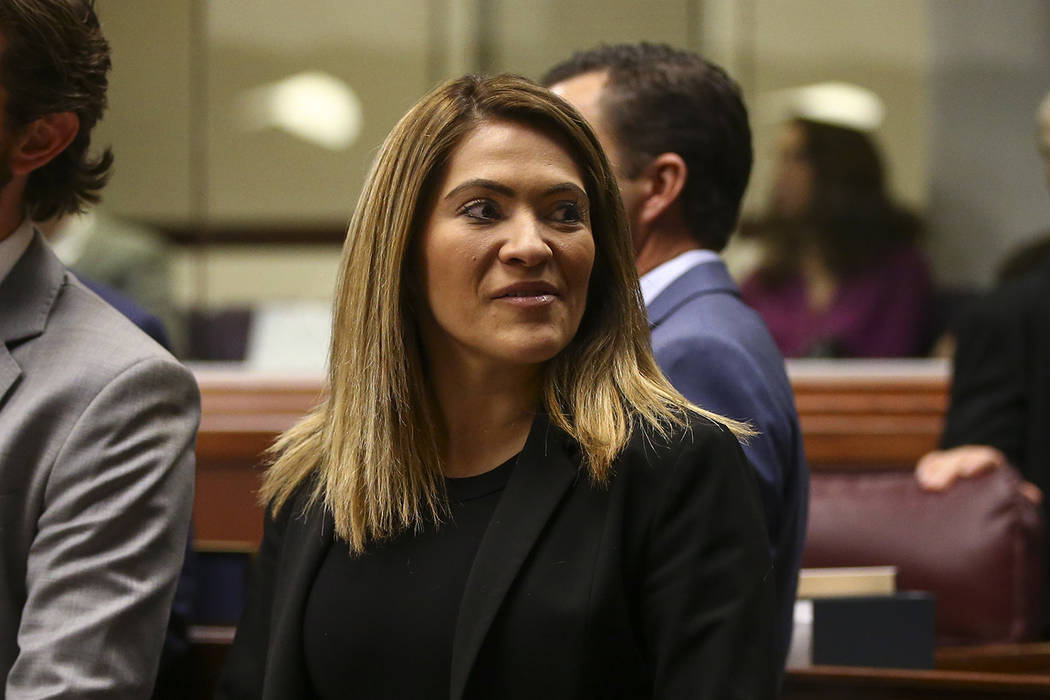 CARSON CITY — Nevada counties would designate a sheriff's office or police station as a safe zone for buyers and sellers of e-commerce to meet and complete transactions under a bill an Assembly committee heard Tuesday.
Assembly Bill 297, sponsored by Assemblywoman Sandra Jauregui, D-Las Vegas, requires Nevada's 17 county commissions to designate one of more sheriff's offices as locations where people may meet "to complete the sale of an item … that was initiated on the internet."
"I firmly believe that if someone is going to commit a crime in a transaction, they are less likely to do it in a police station parking lot," Jauregui told members of the Assembly Government Affairs Committee.
In 2015, more than 1,600 Nevadans were victims of e-commerce crime, resulting in $3.2 million in losses, she said, citing FBI crime figures.
Jauregui recalled being scammed in 2013, when she met someone in a grocery store parking lot to purchase tickets to a New Year's Eve concert for $400. The tickets turned out to be bogus.
DANGEROUS DEALS
While Jauregui was out money, other victims around the country have been assaulted, robbed or killed when meeting people to buy or sell goods from people selling things through online sites.
In 2015, a man was beaten and robbed of $30,000 in South Lake Tahoe when he met someone he thought was selling a car. Last year, a woman in Sparks escaped an attempted sexual assault when trying to purchase children's clothing from someone on Craigslist.
North Las Vegas has already designated a location for people to meet and exchange goods and money, as have Eureka and Lander counties, according to testimony. The Carson City Sheriff's Office has set aside one day a month for "safe zone" sales.
Nevada would join 42 other states that have enacted similar programs, Jauregui said.
The bill was amended to address concerns raised by law enforcement over liability issues and what type of security, if any, they would be required to install.
AB297 specifies that no legal action may be brought against a county, law enforcement agency or employee should any incident occur. Also, it does not dictate any surveillance, personnel or security measures be taken by a county or agency.
Given those amendments, there was no opposition to the bill, though Assemblyman John Ellison, R-Elko, questioned whether the zones would give people a false sense of security.
No action was taken by the committee Tuesday.
Contact Sandra Chereb at schereb@reviewjournal.com or 775-461-3821. Follow @SandraChereb on Twitter.