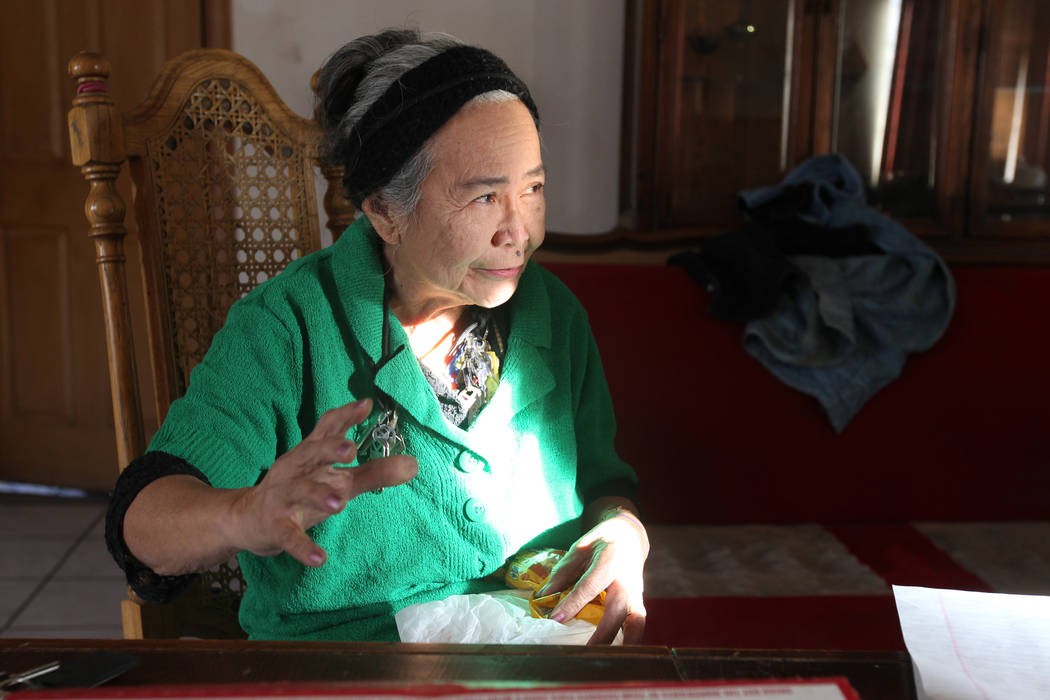 State officials slapped Emper Ebiya, the owner of a filthy Las Vegas group home that housed severely mentally ill residents, with a $25,000 fine, the maximum penalty authorized by law.
Nevada health officials discovered Ebiya was operating an illegal group home at 728 N. Ninth St. after a Review-Journal article last month uncovered that the UNLV mental health clinic placed at least seven men there.
The men were living in squalid conditions and have since been relocated after the second state investigation involving Ebiya. In 2016, officials closed a neighboring home on Ninth Street operated by Ebiya because of "deplorable conditions."
"Our intent is to encourage operators of facilities to become properly licensed and to encourage prospective residents to seek residency in properly licensed facilities," said Chrystal Main, a spokeswoman for the Nevada Department of Health and Human Services. "The goal of the division is to protect residents who reside in these homes through licensure and oversight."
Ebiya did not return calls for comment. In a previous interview, the 69-year-old said she has "compassion" for mentally ill residents and that the awful conditions beat living on the streets. People living in her homes endured bedbugs, rodents, broken glass, filthy walls and mattresses as well as safety hazards, such as broken fire alarms. The refrigerators were stained and empty, and Ebiya fed them leftover or stale food.
Even though the state shut down Ebiya's home two years ago, UNLV's Mojave Mental Health continued placing people there. School officials said the home was one of few housing options for severely mentally ill clients. The state has since terminated its housing contract with the university.
But UNLV isn't alone in relying on Ebiya. The state did it, too.
Scott Cole, a former service coordinator at the state's Southern Nevada Adult Mental Health Services, said Ebiya's homes were "one of the main group homes" he used.
"No one else would take the seriously mentally ill, the homeless, the alcoholics," said Cole, 71, who retired in 2010 and now lives in Canada. "Her group home wasn't my first choice. It wasn't a great group home. But I used her because she would take them."
According to an agreement signed March 7, Ebiya has to pay at least $300 every month to pay off the $25,000 fine. Ebiya also could face misdemeanor charges if the state refers the case to the Clark County district attorney's office. Main said the state is "evaluating next steps with our counsel."
Contact Ramona Giwargis at rgiwargis@reviewjournal.com or 702-380-4538. Follow @RamonaGiwargis on Twitter.