Nevada health insurance exchange ad campaign to target millennials
October 17, 2018 - 3:21 pm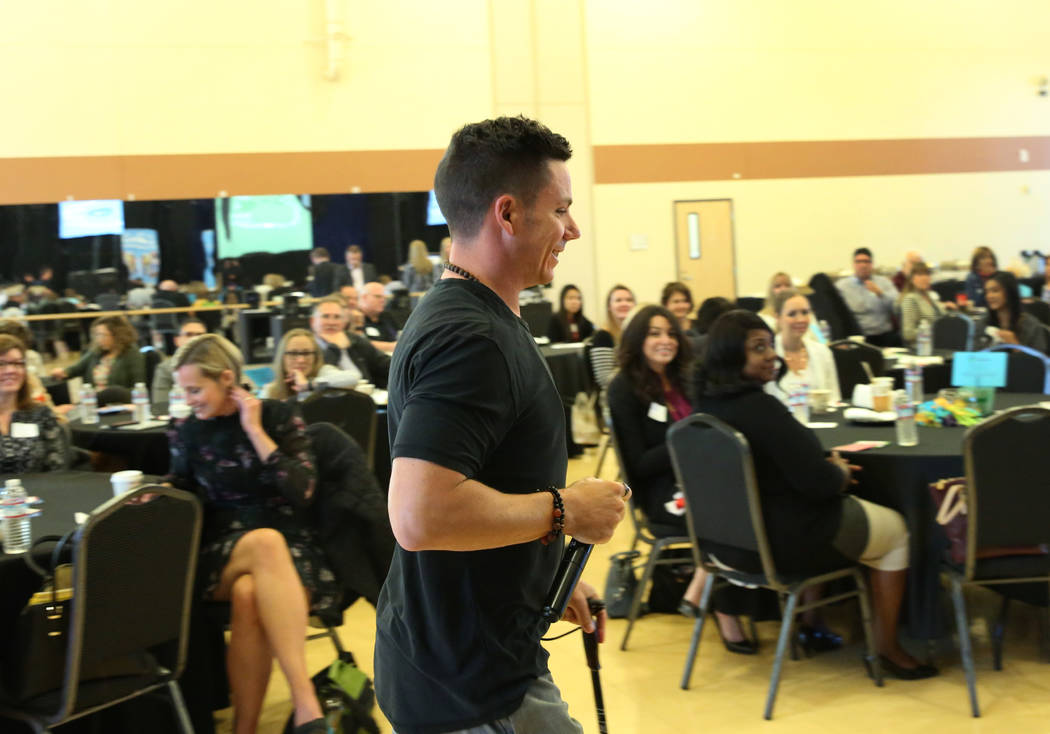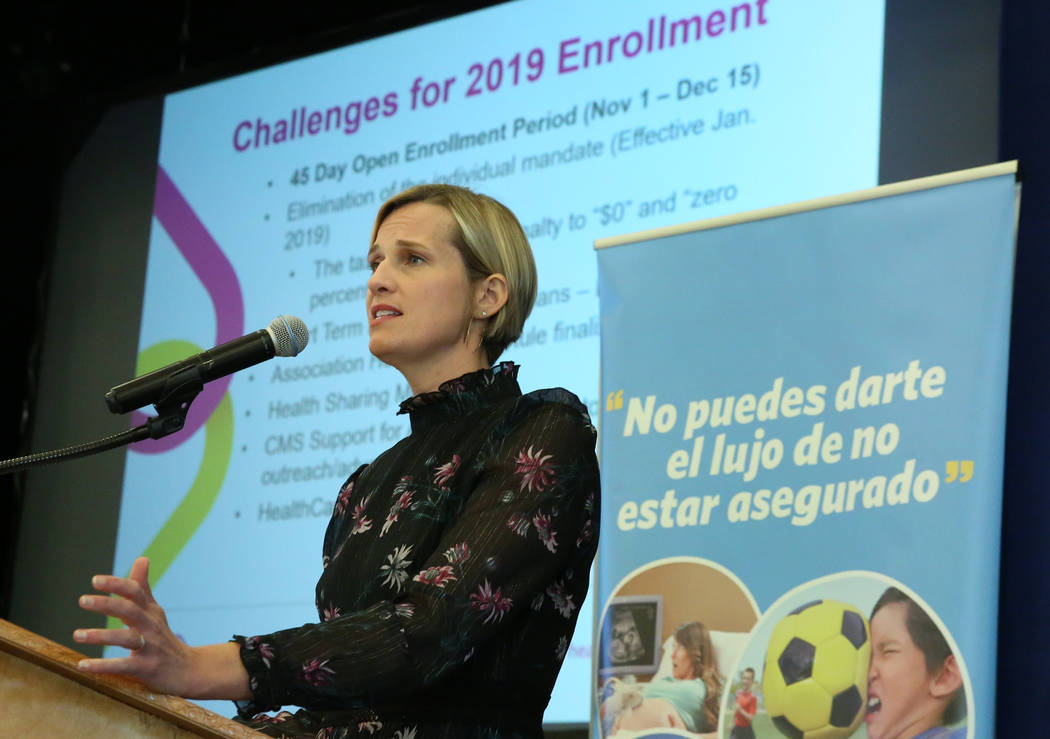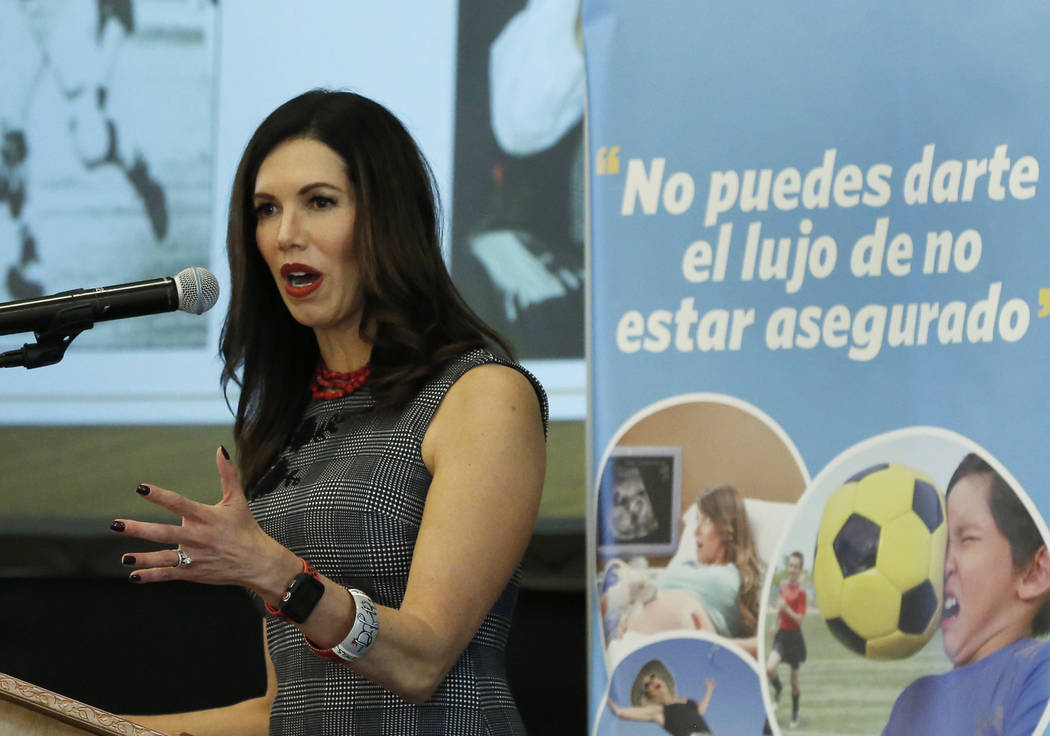 Nevada's health insurance marketplace is warning millennials that it's costly to be uninsured as it prepares for its sixth open enrollment period.
Heather Korbulic, executive director for Nevada Health Link, the marketplace for the Silver State Health Insurance Exchange, said the young adults are key to keeping plans affordable.
"We're trying to attract consumers and retain consumers in that age band so that they see the cost … of medical care is incredibly high and if you forgo insurance you're putting yourself and your family at risk of a bankruptcy and crippling debt, " she told insurance brokers in Las Vegas on Wednesday.
Insurance prices have largely stabilized after last year's 36 percent hike in premiums for plans sold on the exchange amid uncertainty over the federal Affordable Care Act (ACA). That is good news, Korbulic told the brokers.
"I'm saying that with a big smile on my face," she said.
Still, challenges persist. One of biggest is getting the 26- to-40-year-old millennials to pay for health plans after the Trump administration did away with the individual mandate that taxed those who remained uninsured.
Nevada Health Link plans to go where young consumers hang out to spread its message, including digital platforms like Buzzfeed and Reddit.
The organization produced a series of videos showing young people having accidents and grappling with the financial consequences. One shows a young woman tripping into a fountain as she stares at her phone instead of looking where she's walking — and shares the cost of an emergency bill sans insurance: in this case, $25,000 in out-of-pocket costs for an ACL repair surgery.
Korbulic estimated about $3.2 million will go toward marketing and outreach for the upcoming enrollment period.
She also told brokers to watch out for short-term, limited duration plans, which sell for 185 days at a time and aren't required to cover essential health benefits required by the ACA, including emergency services and prescriptions.
And she urged them to be wary of health care sharing ministries, a type of unregulated coverage without ACA protections that relies on monthly payments from members to cover costs of care. It's not insurance, and claims could go unpaid, Korbulic said.
The exchange enrolled a record 91,003 people in a health plan last year, despite having the open enrollment period cut from 90 to 45 days. Korbulic said in an interview that she's optimistic enrollment won't drop during this year's 45-day window, despite the penalty's elimination.
"We really have to cut through the noise and be like, 'Look, you can get a smoking deal,'" she said.
Contact Jessie Bekker at jbekker@reviewjournal.com or 702-380-4563. Follow @jessiebekks on Twitter.
Enrolling on the exchange
Open enrollment begins Nov. 1 and runs through Dec. 15. Subsidies are available for those with incomes under 400 percent of the federal poverty level, which translates to $48,560 or less.
For help choosing a plan, Nevada Health Link has provided a tool to find a broker in your area. Visit www.nevadahealthlink.com for more information.