Nevada lawmaker wants change in civil forfeiture rules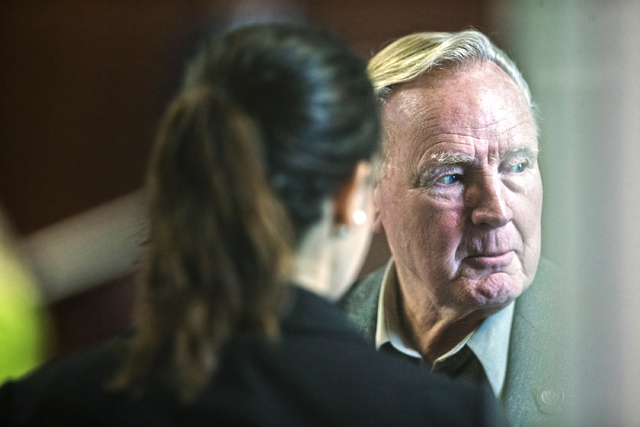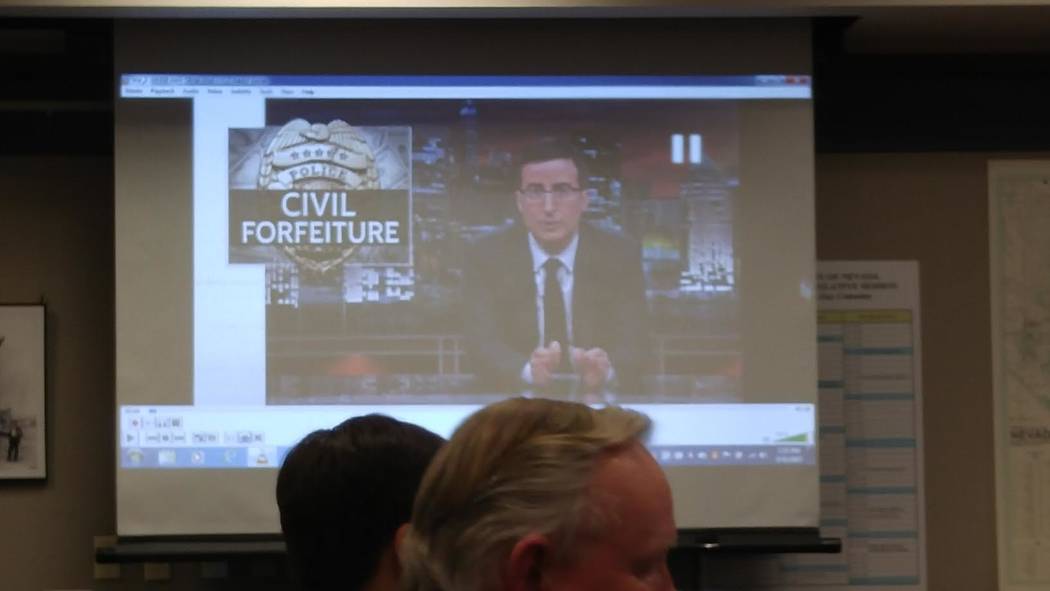 CARSON CITY — A Nevada lawmaker said the state's civil forfeiture system needs an overhaul to stop innocent people from losing property.
But law enforcement officials oppose the measure, saying it is unnecessary and that current checks and balances allow people to reclaim seized property.
Senate Bill 358, sponsored by Sen. Don Gustavson, would make the civil forfeiture system part of the criminal proceeding tied to underlying criminal cases. The measure has bipartisan support and nine other legislative sponsors, including Senate Majority Leader Aaron Ford, D-Las Vegas.
"It is not unlawful and unusual to travel with cash," Gustavson, R-Sparks, told the Senate Judiciary Committee Friday.
Under existing law, police are allowed to seize property they believe is linked to a crime, such as cash from a drug deal or a vehicle used to commit crimes.
Under the bill, seized property could only be subject to forfeiture in the event of a criminal conviction, plea agreement or agreement between authorities and the individual. The law would also require a person with seized property to have a pretrial hearing to contest the seizure of property. Forfeitures are now a civil matter.
Gustavson stressed he supports law enforcement and does not want to limit officers' ability to seize property linked to crimes. The bill is intended to protect law-abiding citizens and their property, he said.
"Having my property seized on a whim even though I have not been charged with a crime results in a nightmarish process," Gustavson said.
EXAMPLES ELSEWHERE
Gustavson played a CNN report in which a Humboldt County deputy seized about $50,000 in in 2014, although a criminal charge was never filed. That case, in which the deputy bragged about on social media while holding fistfuls of dollars, ended when the victim hired an attorney to reclaim his money.
The bill is similar to laws in other states, including New Mexico and Nebraska, and ensures that someone doesn't lose their property after an acquittal, said Lee McGrath, with the Institute for Justice, a national law firm that focuses on limited government and constitutional rights.
Chief Deputy Attorney General Brett Kandt said the Humboldt County report did not correctly draw a distinction between an unlawful seizure and civil forfeiture proceedings.
Las Vegas police officials echoed that.
"We've heard so many misperceptions here today about how the process works," Matthew Christian, assistant general counsel for the Metropolitan Police Department, told the committee.
He added: "The system that we have in place now affords anyone whose property is taken with every civil process right imaginable in order to claim their property."
He said one misperception is that an officer can seize property without a crime.
"For the officer to seize the assets in the first place, the officer must be able to articulate some sort of nexus between a felony and those assets," Christian said.
The committee took no action on the bill.
Contact Ben Botkin at bbotkin@reviewjournal.com or 775-461-0661. Follow @BenBotkin1 on Twitter.
By the numbers
$3.27 million of property was forfeited in fiscal year 2016 to all Nevada law enforcement agencies in fiscal year 2016.
$1.9 million of that figure was to the Las Vegas Metropolitan Police Department.
$375,497 was to the North Las Vegas Police Department.
$273,420 was to the Henderson Police Department.
The property was primarily cash, but also includes vehicles and items like jewelry.
Source: Nevada Attorney General Office.