Nevada Legislature approves sales tax hike for Clark County to hire more cops
October 14, 2016 - 12:39 am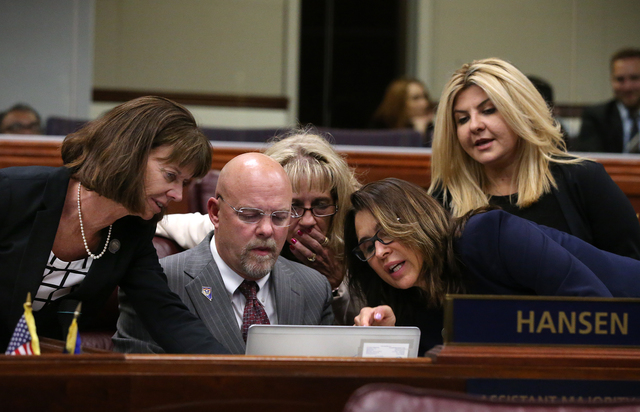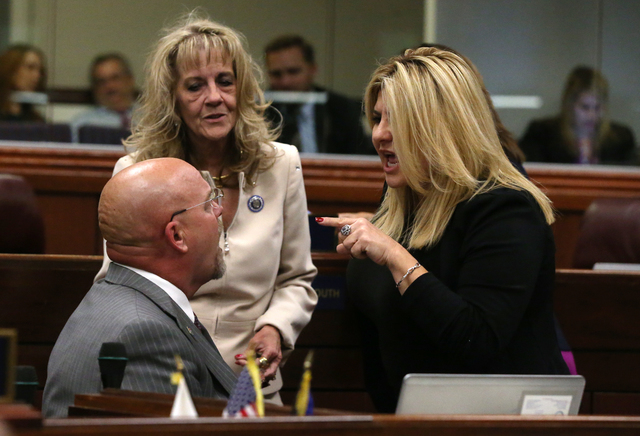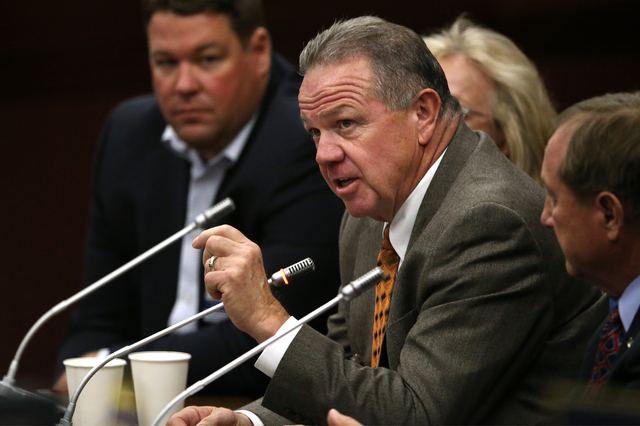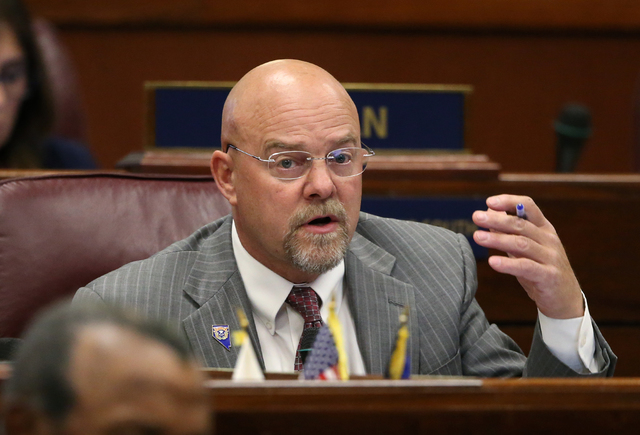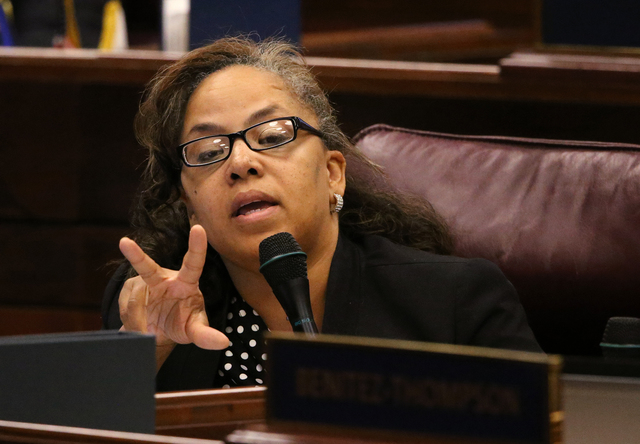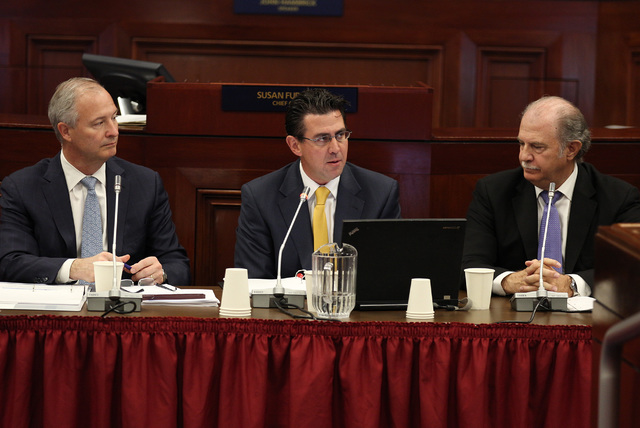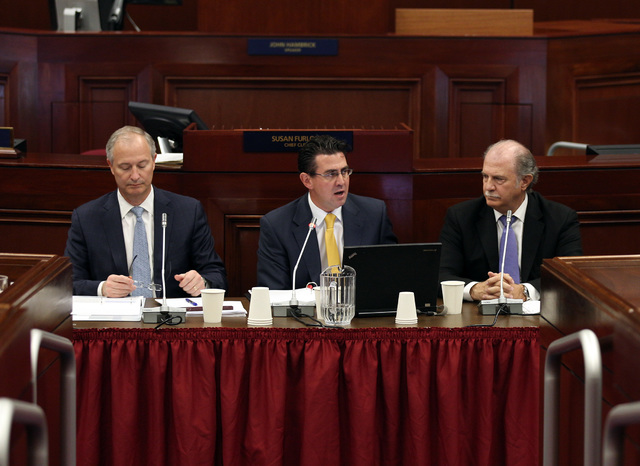 CARSON CITY — Nevada lawmakers gave final legislative approval Thursday to a bill authorizing the Clark County Commission to raise the sales tax to fund more than 300 additional police officers.
Assembly Bill 1, requiring only a simple majority vote, passed the Assembly on a 35-7 vote. Hours later, the Senate approved it 21-0. It now goes to Gov. Brian Sandoval for his signature.
AB1 authorizes the Clark County Commission to raise the county sales tax by one-tenth of a percentage point to hire more officers. A two-thirds vote of the commission would be required for approval.
The sales tax increase would generate about $39 million, with $7.9 million going to the Las Vegas resort corridor for 66 new officers; $31.3 million would be budgeted countywide for 245 new officers.
With 3,000 new residents moving to Las Vegas each month, the Southern Nevada Tourism Infrastructure Committee agreed to support the measure for more police officers, and it was included by Sandoval in the proclamation calling lawmakers into special session.
There was some testimony in opposition, with concerns expressed by some Assembly members about using the sales tax as a funding source since it hits low-income residents disproportionately.
About 25 percent of the sales tax would be paid by tourists.
Clark County Sheriff Joe Lombardo said the funding is crucial to reaching a targeted ratio of 2.0 officers per 1,000 residents. The ratio is just above 1.7 this year.
"I cannot provide a 24/7 boots-on-the-ground presence without more police officers," Lombardo said in testimony on the measure in the Assembly on Monday.
While presenting the bill in the Senate, Lombardo said big resorts along the Las Vegas Strip have been ponying up $1.5 million annually to pay overtime for officers in an effort to beef up security on weekends during the busy tourism months.
He added crime in Clark County is up 14 percent overall, while homicides this year alone have spiked 26 percent.
Lombardo also assured Senate Minority Leader Aaron Ford, D-Las Vegas, that the new funding would include outfitting officers with body cameras.
In a statement, Sandoval said protecting Nevadans and the millions of visitors who travel to the state annually has always been a top priority.
"I would like to thank the members of the legislature for responding to the urgency of this request in order to provide the resources for our law enforcement officials to continue to keep our communities safe," he said in the statement. "Their approval of Assembly Bill 1 is another step toward an enhanced level of vigilance so that we are able to take every measure possible to prepare for the new threat levels in today's society."
Contact Sean Whaley at swhaley@reviewjournal.com or 775-461-3820. Follow @seanw801 on Twitter. Contact Sandra Chereb at schereb@reviewjournal.com or 775-461-3821. Follow @SandraChereb on Twitter.
By Sean Whaley and Sandra Chereb/Las Vegas Review-Journal
RELATED
Rural, Northern Nevadans see pros, cons of Raiders Stadium in Las Vegas
Approval of Las Vegas stadium plan might face bumpy ride in Nevada Assembly
Raiders stadium project for Las Vegas clears Nevada Senate in 16-5 vote