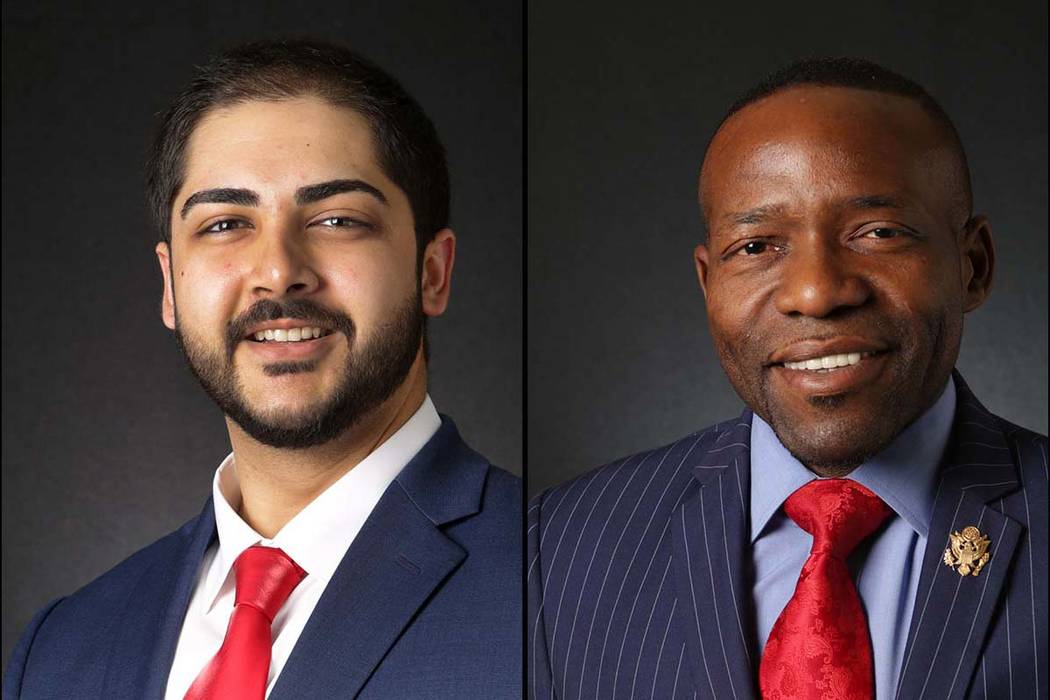 The Nevada Secretary of State's office is joining an effort to overturn a judge's ruling to void an election because the winner filed tardy campaign finance reports.
In response to a lawsuit from defeated candidate Mack Miller, Clark County District Judge Jim Crockett on Sept. 14 deemed Jason Burke — who won the Assembly District 5 Republican primary by 122 votes — ineligible for the office and declared Miller the winner.
The decision raised eyebrows in the legal community and among election experts because Nevada law doesn't disqualify a candidate because of late finance reports or allow a judge to overturn the will of voters.
Burke's attorney, Matthew Callister, on Wednesday filed legal papers urging the judge to reconsider his ruling, and the Secretary of State's office on Thursday filed an amicus brief supporting Callister's request.
"A person may not be disqualified from running for a legislative office simply by virtue of having neglected to timely file a contribution and expense report or financial statement," the brief states.
In Nevada a candidate's eligibility for public office is determined by the state constitution. The Nevada Constitution outlines age, citizenship and residency requirements — but says nothing about timely campaign finance reports.
Those reports are handled by the Secretary of State's Office, which has the authority to penalize late filers. Burke, who has since submitted the paperwork, was fined for being tardy. Nevada law does not allow private individuals to take action against candidates who file their reports late, the brief states.
Burke's attorney also argued that he was not notified of a court hearing on Sept. 13, the day Crockett ruled against him.
"I'm extremely grateful to the Secretary of State and my attorney for coming to my aid," Burke said Friday. "I think it just goes to show that democracy works. I'm ready to move forward and put all of my focus and attention on my voters."
Miller, who was defeated soon after reports about his conviction for deserting fellow Army soldiers during combat, said Friday that his lawsuit can rewrite state laws.
"There was a time when blacks couldn't go into a street or drink from a water fountain," Miller said. "It took precedent. My fight is not for me. No matter what happens, I know that history was made. Mack Miller was the person to make history for the state. This will force legislators in the next session to discuss campaign finance reform."
Election officials said ballots for the Nov. 6 election have been printed, and Burke's name is on there regardless of what happens with the case. Miller's name will not be on the ballot. Incumbent Assemblywoman Brittney Miller is the Democrat in the race.
The next hearing in the case is Sept. 27. Early voting begins Oct. 20.
Contact Ramona Giwargis at rgiwargis@reviewjournal.com or 702-380-4538. Follow @RamonaGiwargis on Twitter.