Nevada receives 'A' grade on election report card
Updated January 12, 2023 - 3:36 pm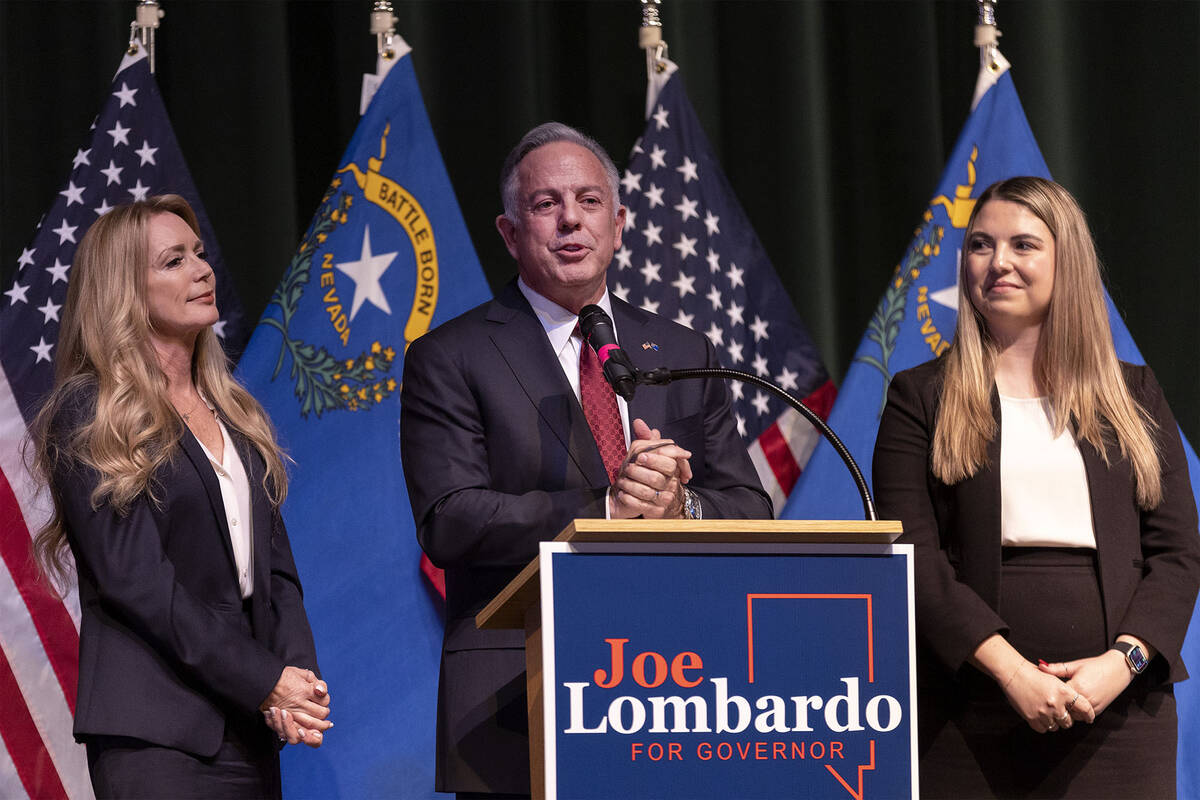 Nevada received an "A" grade for its election policy progress from the Institute for Responsive Government for the laws passed in the 2021 legislative session that expanded voting access in the state.
Nevada was one of four states to receive an "A" in the report released Wednesday, joining Colorado, Delaware and Washington D.C.
"Nevada is another state that got a particularly good grade in this report card," said Sam Oliker-Friedland, executive director of the institute, during a press call Wednesday.
The Institute for Responsive Government is a nongovernmental organization and policy think tank that seeks to improve government effectiveness and designs "practical policy solutions" for voting and election administration. It is supported by New Venture Fund, which is a nonprofit organization managed by a consulting company that makes grants to left-of-center organizations, according to Influence Watch.
The institute cited the election reform bills the Nevada Legislature passed in its last session in 2021 that expanded voting rights, including the automatic mail-in ballot system in which all active registered voters automatically receive a ballot that they can send back through the mail, or drop off at election departments and drop boxes around the state.
Policy change
The Nevada Legislature also passed the bipartisan Assembly Bill 422, which reformed the statewide voter registration database by shifting it from an individual county-maintained system to a centralized, top-down database that is overseen by the secretary of state. The law requires the secretary of state to perform an audit that reduces the risk of certifying an incorrect election result.
"Nevada is one of the few states left that didn't have a single statewide database," Oliker-Friedland said. "They were relying on individual county databases. This was inefficient for voters, and it was to everyone's advantage to come together and pass this bill to appropriate money and authorize the secretary of state to create a statewide voter registration database."
The institute also cited the Nevada Legislature's passing of Assembly Bill 432, which removed "unnecessary barriers to voter registration," the report card says, by allowing citizens who provide proof of identity and citizenship to be automatically registered to vote at the Department of Motor Vehicles.
"The Legislature that year managed to pass nearly every pro-voter improvement it could have," the report card says. "While the Legislature did not meet in 2022, the secretary of state's office worked diligently all year to implement the pro-voter initiatives passed the previous year."
To compare with other states, California, for instance, received a "B" grade because while its legislature passed some pro-voter initiatives during the past few years, it failed to upgrade its automatic voter registration system to a more "secure, efficient and improved system," the report says.
Ahead of New Hampshire
New Hampshire received a D+ rating from the institute, which said that state's Legislature passed a number of "significant anti-voter bills" in 2022 that negatively impacted college students and election workers. Under a revision to the Democratic National Committee's nominating calendar, Nevada and New Hampshire are scheduled to hold a presidential primary on the same day in February 2024.
"Nevada runs some of the best elections in the nation and it's great to see the hard work of our election workers and legislators recognized," said Secretary of State Cisco Aguilar in a statement to the Review-Journal. "We won't stop here – we need to continue to work together to protect our election workers, combat disinformation and expand voting opportunities for our marginalized communities."
When determining the grades for each state, the institute reviewed states' legislative actions since 2020, along with executive and administrative actions to assess the changes made to the election code since 2020.
The institute considered how the state's legislature performed in advancing election reforms and in combating "anti-voter efforts," whether the changes made impacted eligible voters' abilities to participate in elections, and whether the state met expectations in bettering their election practices for eligible voters.
The institute also placed states into either top, bottom or middle tiers based on their voting landscapes in 2020. Top tier states already had a robust set of pro-voter policies, whereas bottom tier states had strong voting restrictions in place. Nevada was put in the medium tier, as it had a mix of pro- and anti-voter policies in place in 2020, the report says.
Nevada Gov. Joe Lombardo's office did not return a request for comment.
Contact Jessica Hill at jehill@reviewjournal.com. Follow @jess_hillyeah on Twitter.