Nevada schools may soon go to employer-specific training programs
February 24, 2017 - 5:03 pm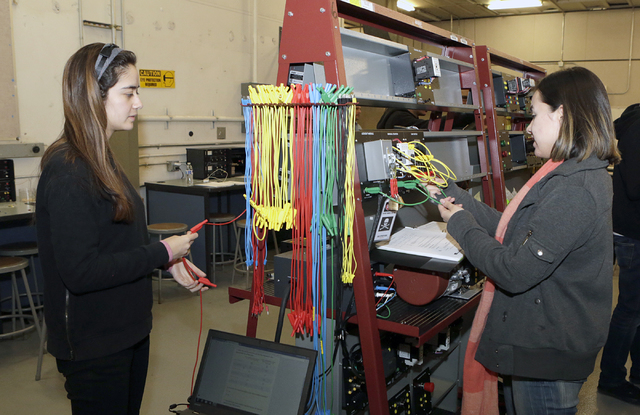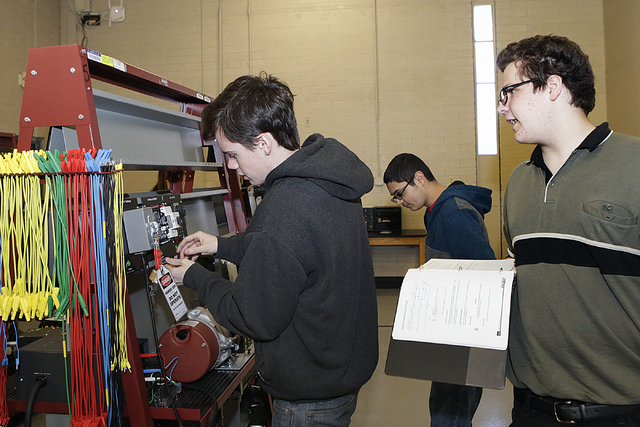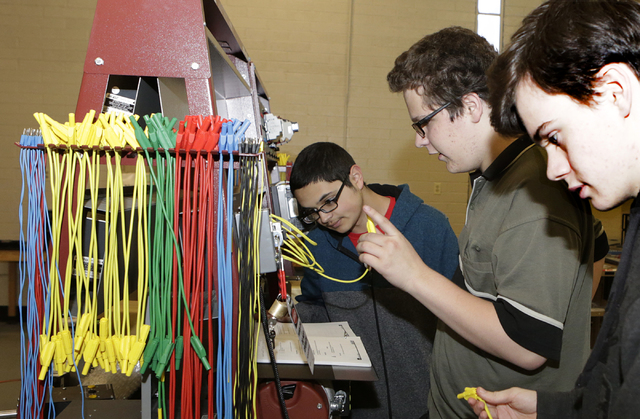 A report detailing priorities for Assembly Republicans outlined the need to bolster Nevada's higher education gap through expanding access and investments.
The gap?
Workforce development in two-year degree programs, said Assemblyman Paul Anderson, R-Las Vegas.
"We have to develop a workforce that's educated and that will help bolster economic development," he said.
Anderson said the state's four community colleges to develop educational programs to fit the needs of companies like Faraday Future, which has plans to build a 650,000-square-foot plant at Apex Industrial Park in North Las Vegas. Workforce-specific programs have been developed through funding from Workforce Innovations for the New Nevada.
"The one main challenge Nevada faces in getting employers to move here is the lack of workforce," said Craig Von Collenberg, director of apprenticeship studies at the College of Southern Nevada. "CSN and others, are challenged with creating a workforce from scratch."
Von Collenberg said CSN received $500,000 in the first round of WINN funding. So far, the college has spent about $320,000 of it on new equipment used by students in a dual-enrollment manufacturing program.
While the high school students get training specific to an industry, the goal is to expand and create programming specific to companies.
"When it comes to the aftermath of the recession and how we were so involved in just the one industry in Nevada, I believe it should be a nonpartisan issue," Von Collenberg said.
LOOKING TO THE FUTURE
He said CSN is prepared to start training future employees, but is waiting until Faraday Future is ready to come on line.
"We don't want to train someone and then have them be on unemployment for a year," Von Collenberg said.
The need for company-specific training was outlined in a report released this month by the Urban Land Institute of Nevada. It recommended that manufacturing companies within the Apex Industrial Park work with high schools and community colleges to develop specialized programs that would prepare students for technical jobs.
"For high-value companies, the single most important factor in where they relocate is the availability of an abundant and skilled workforce," said Jonas Peterson, president of the Las Vegas Global Economic Alliance.
HIGHER ED TAKES UP THE ISSUE
Workforce development was also a hot topic during Thursday's community college committee meeting of the Board of Regents.
Dr. Karin Hilgersom, president of Truckee Meadows Community College, said the school's Panasonic Preferred Pathway program is a step in the right direction.
"This program is really, to me, a process where manufacturing employers can select from a menu of skills that they need and we can package those skills in a way that meets their training needs as concisely as possible," Hilgersom said.
She said an employer could want its employees to have an 18-credit certificate, and another might require only six credits. Hilgersom also proposed that the board reduce the general education requirement for associate's degrees from 21 credits to 15.
"The policy sets a relatively high number of credits unrelated to career and technical education," Hilgersom said. "We need to focus more credits on career-specific skills. I think it's something we need to work on and get our hands around as soon as possible."
Contact Natalie Bruzda at nbruzda@reviewjournal.com or 702-477-3897. Follow @NatalieBruzda on Twitter.