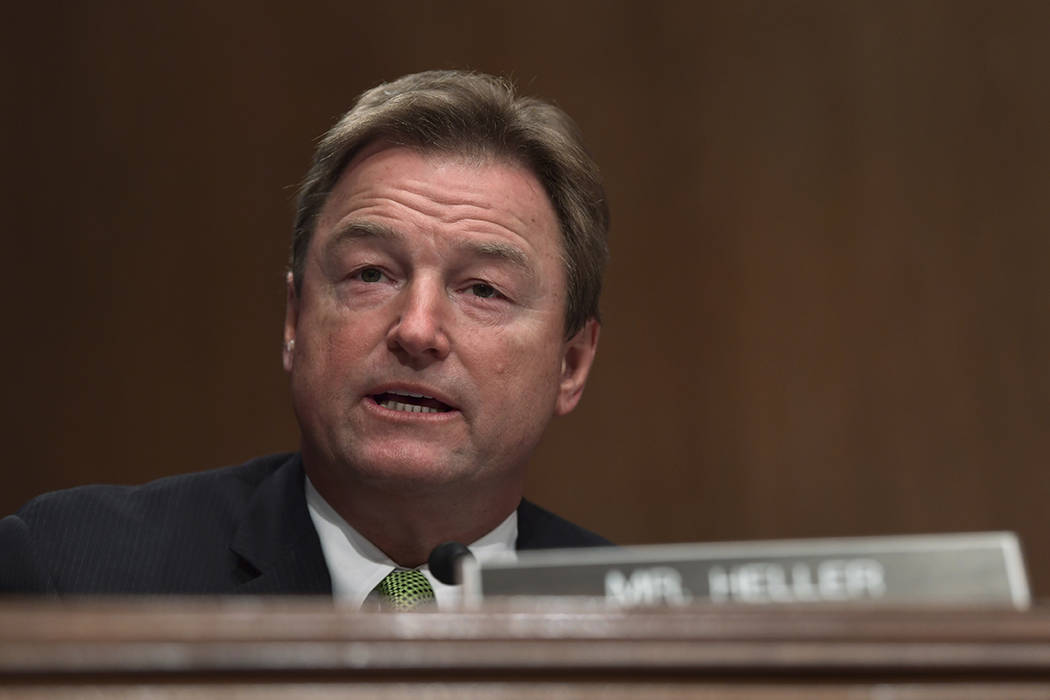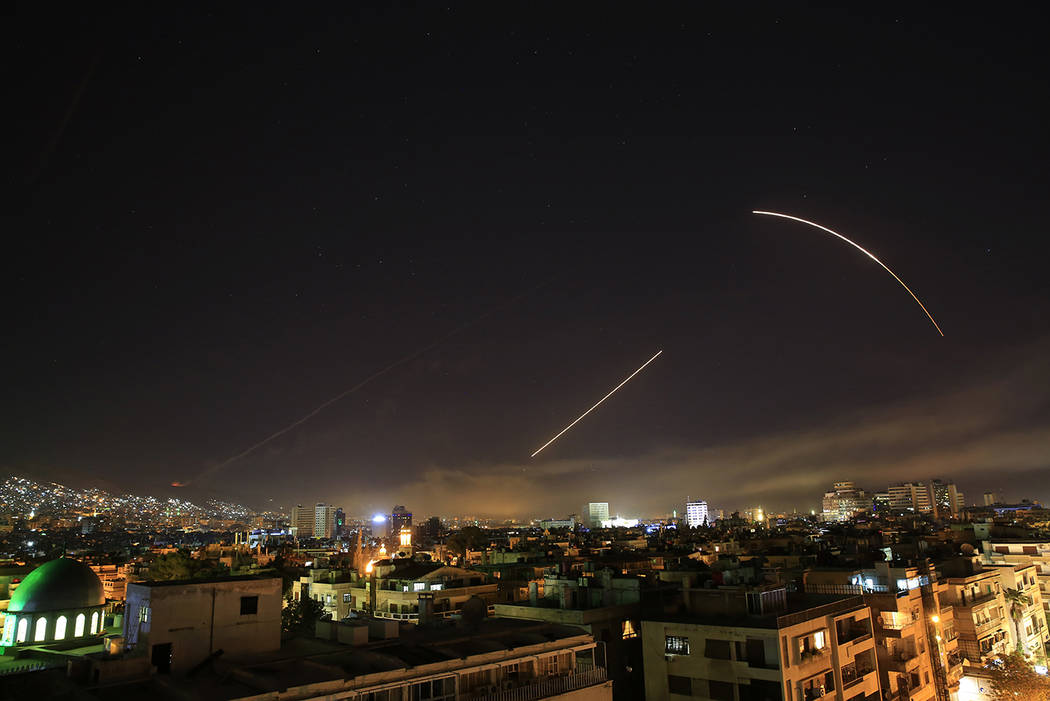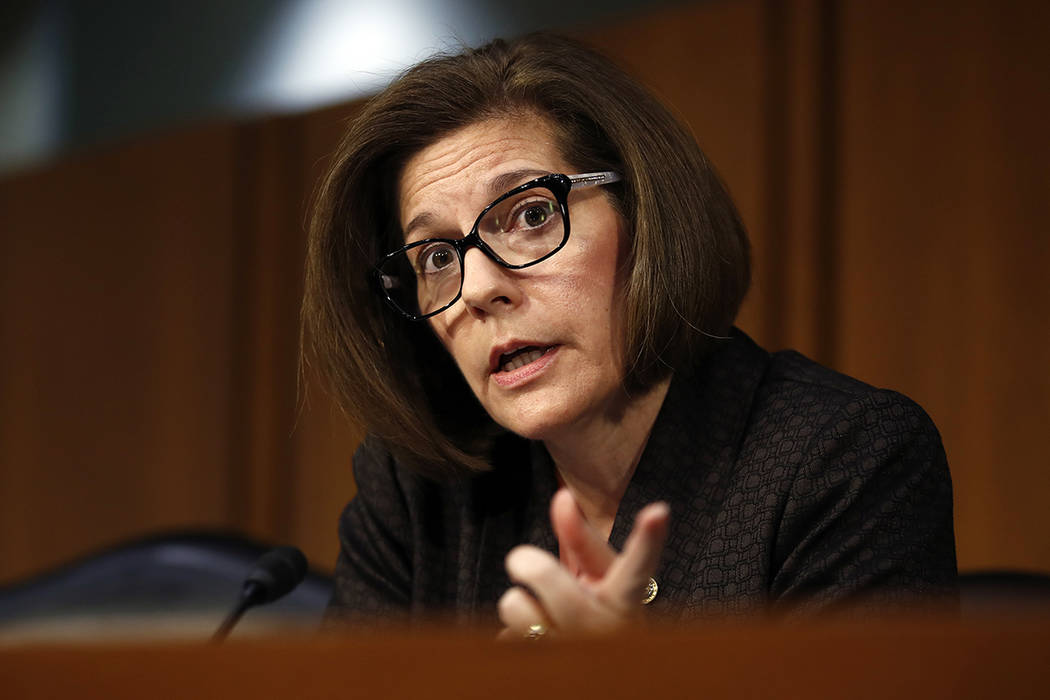 WASHINGTON — Republican and Democratic lawmakers reacted swiftly to the news Friday that the United States, Britain and France had launched airstrikes on Syria in retaliation for the horrific attack on civilians by President Bashar Assad.
Both parties condemned the Syrian action and applauded the allied response, but Democrats were joined by some Republicans in criticizing the strikes without congressional approval.
President Donald Trump said he ordered the precision airstrikes in response to a "significant escalation" by the Syrian government to use chemical weapons in the civil war.
Sen. Dean Heller, R-Nev., said the Assad regime's "use of chemical weapons that led to the murder of dozens of Syrians — many of them children — is barbaric and a clear violation of international law."
Heller said the U.S. response is a clear message to the Assad regime: "America will not tolerate a chemical attack on innocent civilians."
Democrats in the Nevada congressional delegation also condemned the Syrian attack on its people and agreed with the allied nations' response.
But Democratic Reps. Dina Titus and Ruben Kihuen said the Trump administration needs to work with Congress and Western allies on a long-term plan in Syria and hot spots in the Middle East.
Titus said the president needs to consult with Congress on the authorization of use of military force. She said the chemical weapons attack by Assad "is yet another heinous moment in this deadly conflict."
"What is needed now is for the president to lay out a long-term strategy for Syria," Titus said, noting that Trump last week stated his intent to remove U.S. troops from Syria.
"Only a long-term strategy in partnership with our NATO allies will bring about a resolution to this conflict," Titus said.
Kihuen said there is a need to take action against Syria. But the congressman wants the president to work with lawmakers to outline a comprehensive strategy in the Middle East, his Washington spokesman said.
Vice President Mike Pence, traveling in Lima, Peru, notified congressional leaders by telephone about the airstrikes.
Pence called Senate Majority Leader Mitch McConnell, R-Ky., but was unable to talk with Senate Minority Leader Chuck Schumer, D-N.Y., who was on a plane, according to the vice president's deputy chief of staff and communications director.
House Speaker Paul Ryan, R-Wis., and House Minority Leader Nancy Pelosi, D-Calif., were told by Pence about the airstrikes, according to the vice president's spokesman.
Sen. John McCain, R-Ariz., chairman of the Senate Armed Services Committee, agreed with the airstrikes but also called for a Middle East strategy and urged the president to lay out his goals for the region.
"Airstrikes disconnected from a broader strategy may be necessary, but they alone will not achieve U.S. objectives in the Middle East," McCain said in a statement.
Contact Gary Martin at gmartin@reviewjournal.com or 202-662-7390. Follow @garymartindc on Twitter.