New federal rules on enforcement of US immigration laws draw mixed reaction locally
February 21, 2017 - 10:03 pm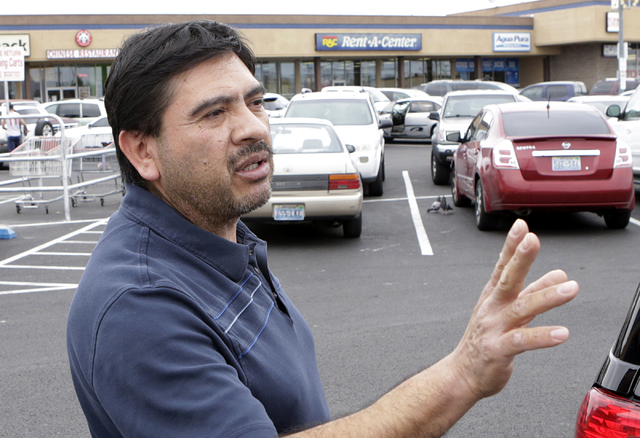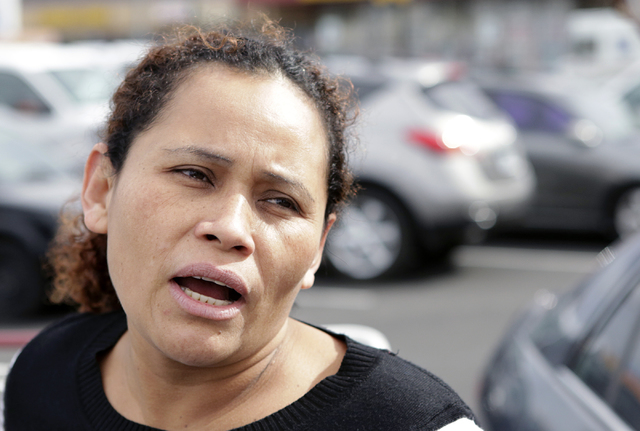 New federal rules on enforcement of U.S. immigration laws issued Tuesday echoed across the Las Vegas Valley, with undocumented immigrants and their advocates expressing fears of widespread roundups and supporters of President Donald Trump's applauding his get-tough policy.
"Today is a very sad day," said U.S. Rep. Dina Titus, D-Nev., adding that Trump "made no bones about what he thought about immigrants. Those who thought he was exaggerating or joking were sorely mistaken, because he is doing it, and he is doing it with a vengeance."
She was referring to a sweeping rewrite of immigration enforcement rules detailed in two memos from Homeland Security Secretary John Kelly that, among other things, would broadly expand the number of undocumented immigrants subject to deportation and add 15,000 people to the already existing ranks of immigration, customs, and border enforcement agents.
The measures, she said, will "divide families, deport folks, send them home, and just wreak havoc in our immigrant community."
The new enforcement plans, said Republican state Assemblyman Chris Edwards, "should have been done eight years ago, at least." He said they were the proper steps to take. They fulfill Trump's campaign promise and ensure that "we can keep out dangerous people and send dangerous people out."
Edwards credited Department of Homeland Security for assessing the needs and Trump for acting accordingly.
"That's exactly what they're all supposed to do," he said. "They're actually doing the job that should have been done all this long time … it's good government."
Others, however, said the memos contain practices that are unconstitutional and conducive to racial profiling.
One such measure, said UNLV law professor Michael Kagan, is the expansion of expedited removals, a practice of fast-tracking deportations for undocumented immigrants who are detained within 100 miles of the border and unable to prove they've been in the United States for as long as two weeks. The expansion calls for a two-year proof of residency and makes expedited removal applicable to the entire country, not just the border.
"What expedited removal means is deportation with no process whatsoever," Kagan said.
"In this country, in the United States, and in any democracy, we give everybody a hearing," he said, adding that the Homeland Security memos would allow people throughout the country to be deported without a hearing.
"That's very dangerous," he said. "It's going to lead, much like other things this president has done, to a great deal of constitutional litigation, and we will once again be depending on federal judges to draw the lines, because the president is not drawing the lines that Democratic and Republican presidents have drawn before."
Unfortunately, he added, "many people may be caught up in this before the federal courts are able to intervene."
Kagan was among several people, along with Titus, who participated in a press conference denouncing the memos.
Amy Rose, legal director of ACLU of Nevada, noted the elimination of deportation guidelines that make those convicted of serious crimes a priority. Now, she said, anyone who has been convicted of a crime, and those accused of a crime or acts that constitute a crime, is now at risk of deportation.
"No matter what you've done," she said, "if you're here and you're undocumented, that's a crime."
Several shoppers at a Cardenas Market on East Bonanza Road said they had not yet heard about the latest round of immigration enforcement measures, but that in general fear was spreading among immigrants, prompting some to consider returning to their homelands unprompted.
"It's not fair," said Monica Prillwitz, who was born in California and grew up in Mexico. Just because someone is undocumented, she said, doesn't mean they're a bad person or they've done anything wrong.
"It's the dedicated and the hardworking people and their families," she said, "who are going to pay for what others have done."
Another shopper, Hugo Marroquin, a Guatemala native who is now a U.S. citizen, said the Trump administration's crackdown on immigration is absurd.
"If they remove all the undocumented people, then what? Do you think an American is going to go work in the fields?" Not for $10 an hour, he said.
Also, he noted, the United States is a country of immigrants, made what it is today by immigrants. "All of us have been immigrants here," he said.
Contact Lucy Hood at lhood@reviewjournal.com or 702 387-2904. Follow @lucyahood on Twitter.