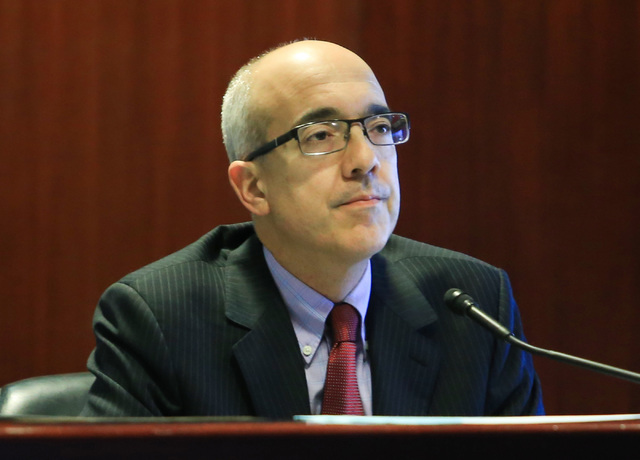 A bill to kill the controversial charter school district established in the last legislative session was introduced Tuesday.
The bill by Assemblywoman Dina Neal, D-North Las Vegas, would repeal the Achievement School District, a program set to convert struggling traditional schools into charters.
Sen. Mo Denis, D-Las Vegas, said in January that he intends to file a similar bill in the Senate. Denis argued the program may be unnecessary because Clark County is undergoing a state-mandated reorganization aimed at improving student achievement, another initiative passed in the 2015 session.
Assemblyman Jim Wheeler, R-Gardnerville, said he was "disappointed" with the plan to eliminate 2015 Assembly Bill 448.
"The Democrats tell us time and time again that they are the party of education," Wheeler said. "Yet, they continue to strip money from any programs that don't benefit union bosses, as with this effort and the effort to defund our children's Education Savings Account. I continue to hope and believe that the Governor will veto these bills that will surely pass our Democrat-controlled Legislature."
A federal raid on one of the charter operators poised to take part in the achievement district last month put a temporary halt on the 2017-18 rollout of the program. As a result, no traditional public schools in the state will become charters under the program until at least the 2018-19 school year.
Futuro Academy will open as a charter near Cambiero Elementary and Agassi Prep will convert into a Democracy Prep school as part of the program.
Contact Meghin Delaney at 702-383-0281 or mdelaney@reviewjournal.com. Follow @MeghinDelaney on Twitter.