Program that helps Nevada manufacturers faces funding cut
September 14, 2017 - 11:13 am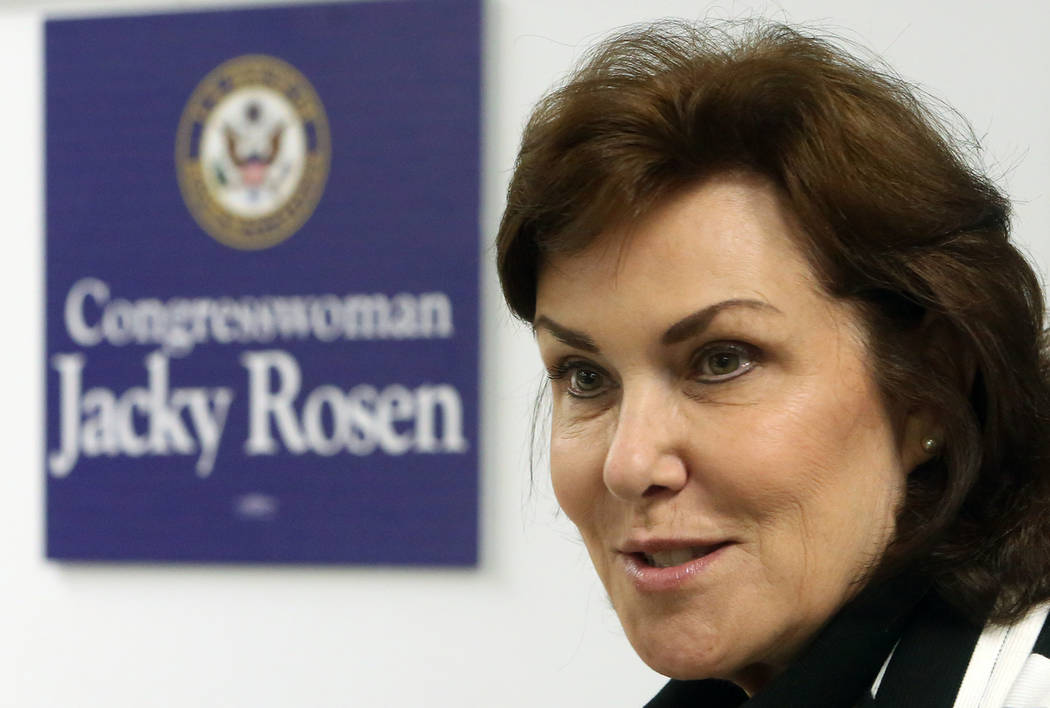 WASHINGTON — A Nevada manufacturing program that helps Silver State businesses would take a fiscal hit in the 2018 spending bill passed by the House on Thursday.
House lawmakers reduced funding for the Manufacturing Extension Partnership program from $130 million to $100 million in the "minibus" bill that funds numerous departments and agencies.
An amendment co-sponsored by Rep. Jacky Rosen, D-Nev., and Rep. Norma Torres, D-Calif., which restored $5 million, to $105 million, passed on a 279-137 vote. The additional funds were taken from the Department of Justice administration budget.
The Senate has yet to take up its spending bill, which contains the full $130 million. Differences in the two bills will be reconciled by a conference committee.
The MEP provides funding to Nevada Industry Excellence, a nonprofit organization with offices in Reno, Carson City and Las Vegas that provides assistance to more than 300 manufacturing business in the state each year.
Rosen said the MEP, which funds 51 centers nationwide, has proven to be a valuable public-private partnership with a high return on investment to taxpayers.
With more than 42,000 employees statewide, "manufacturing is critical to Nevada's economy," Rosen said. She said it was important to secure funding for programs for local businesses to gain access they need to create good-paying jobs.
The Nevada Industry Excellence program receives about $750,000 annually from the federal government, about $338,000 from the state and a target of $1 million annually from manufacturers.
"Our employees are technically experienced in the industrial field," said director Sandy Haslem in Reno.
The program has been in existence since 1995. Employees of the program are housed at universities and colleges.
Manufacturers who have received assistance from the program over the past five years include: Fisher Space Pen Co., GE Engine Services, Levi Strauss & Co., K2 Energy, Shelby American, US Advanced Medical Research Inc., and YESCO – Las Vegas.
Contact Gary Martin at 202-662-7390 or gmartin@reviewjournal.com. Follow @garymartindc on Twitter.