Rematch appears set for Horsford, Hardy in Nevada's CD4
Updated June 13, 2018 - 12:25 am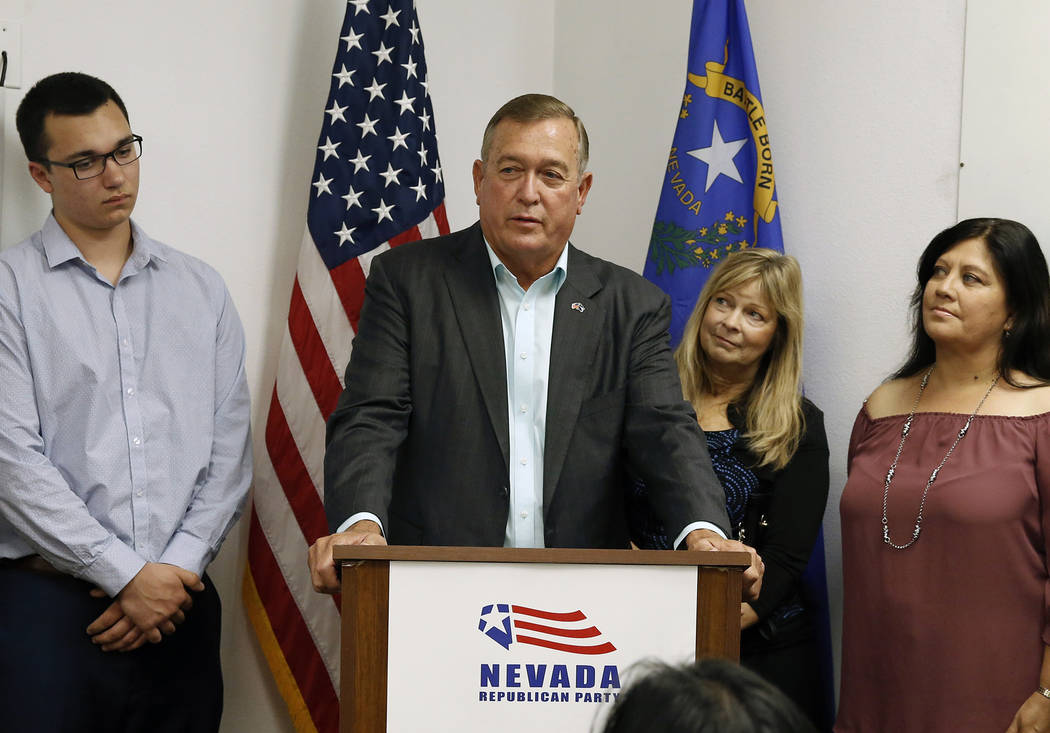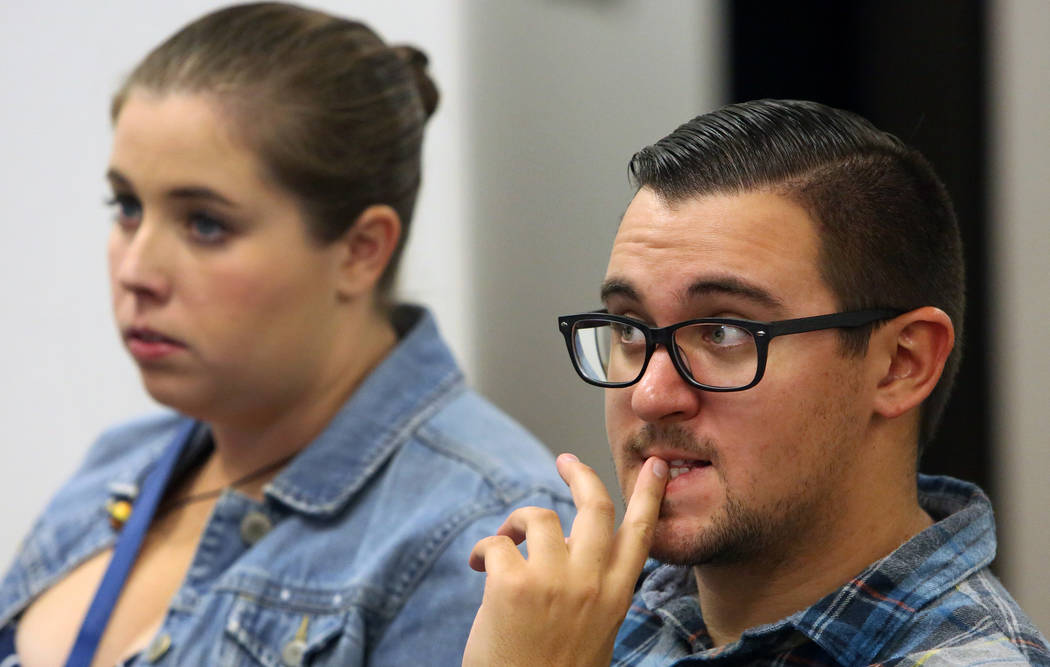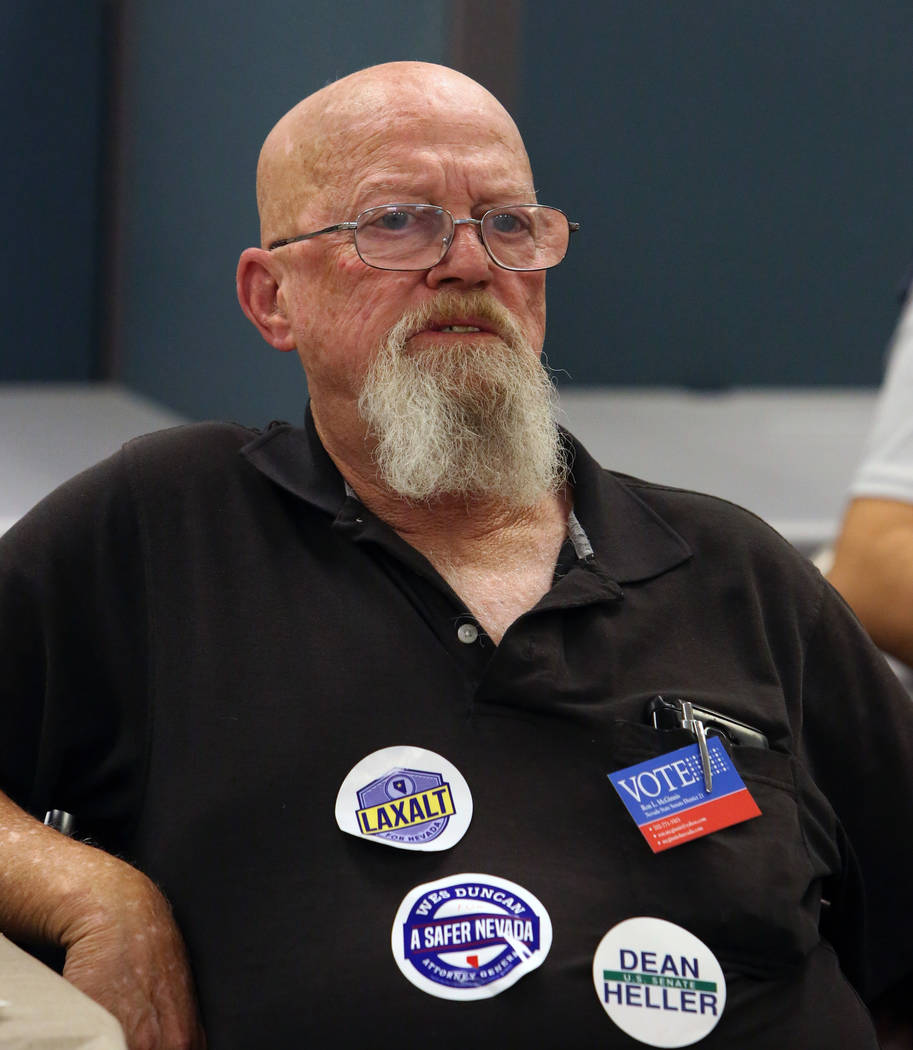 Democrat Steven Horsford and Republican Cresent Hardy are well on their way to an election faceoff for the second time in four years in Nevada's 4th Congressional District.
Early returns Tuesday showed the two former lawmakers headed to a November runoff. Horsford was the first elected representative of the district when it was created in 2013. But Hardy defeated him in 2014 before losing the seat to Democrat Ruben Kihuen in 2016.
Horsford had about 62 percent of the votes as of 10 p.m., while Hardy had about 46 percent. The Associated Press called the race for Hardy at 8:45 p.m.
Horsford led five other candidates, including state Sen. Pat Spearman, Regent Allison Stephens and Amy Vilela.
Hardy also led five opponents with less campaign cash, fewer endorsements and not as much name recognition.
Horsford, 45, a small-business owner, watched results Tuesday with a roomful of supporters at his campaign office in North Las Vegas. He had raised $360,194 as of May and had won endorsements from former Vice President Joe Biden and Culinary Local 226.
.@StevenHorsford, the winner of tonight's Democratic primary in #Nevada's 4th Congressional District, responds to claims from GOP challenger @RepHardy who said Horsford never left Washington. The two men face off in November. #NVPrimary pic.twitter.com/M9H8XyOjsN

— Ramona Giwargis (@RamonaGiwargis) June 13, 2018
"The choices in this election could not be clearer," Horsford said at an election night watch party with several dozen supporters. "Someone like me who offers solutions, who wants to bring decency and civility back into the process, or someone who is really carrying Trump's agenda. My strategy (in November) is to talk about issues and to make this about Nevada's families."
Hardy raised $318,533 and has been endorsed by the National Rifle Association. On Tuesday he made a stop at an election night watch party hosted by the Republican National Committee and the Nevada Republican Party, and he wasted no time taking shots at Horsford.
"The people of Nevada fired him four years ago," Hardy told the crowd Tuesday night. "The only person disappointed about that in 2014 was Harry Reid. The last thing Nevada needs is someone representing us in Congress that never left Washington, D.C."
Hardy said his strategy for beating Horsford will be the same as last time — "knock on lots of doors and meet lots of people."
Horsford fired back Tuesday night, saying he grew up in Nevada and has spent his entire life and career serving the state. He said he is confident Democrats will maintain control of the highly coveted House seat.
"People are frustrated with the chaos in Washington right now," he said. "They absolutely want representatives who will put Nevada families first."
Contact Ramona Giwargis at rgiwargis@reviewjournal.com or 702-380-4538. Follow @RamonaGiwargis on Twitter.