Rosen introduces bill to promote cybersecurity workforce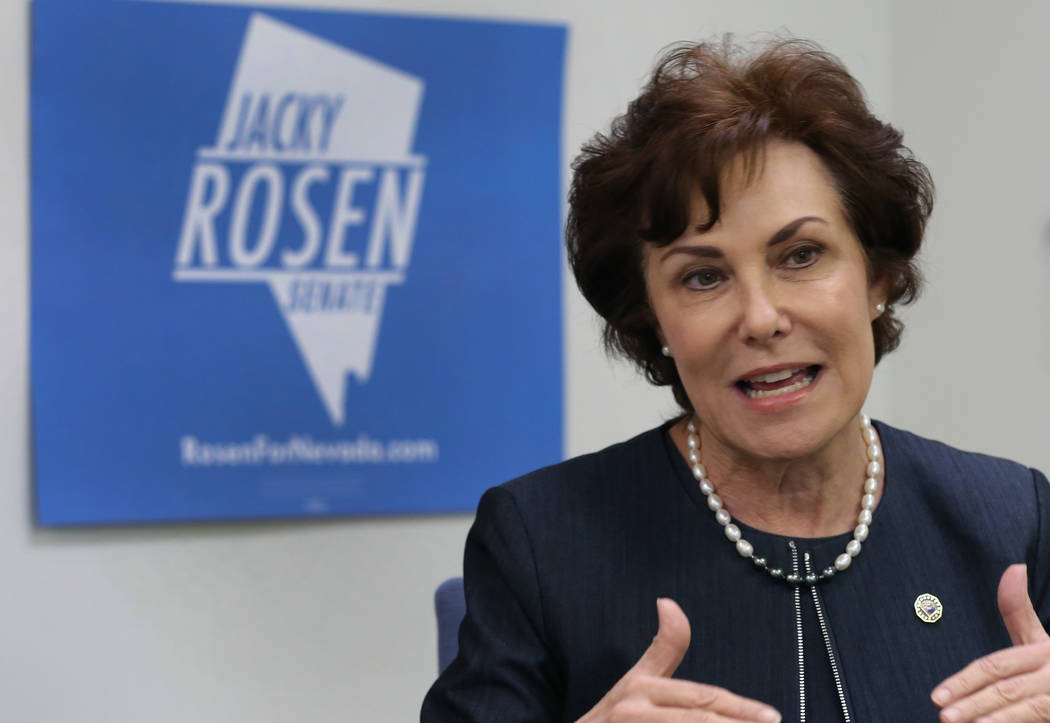 WASHINGTON — Legislation that would create a grant program under the Labor Department to promote a cybersecurity workforce — patterned after the Nevada cybersecurity apprenticeship program — was introduced Thursday in the House.
"The demand for talent in cybersecurity is sky-high, and we're putting ourselves at risk if we don't address this shortage in our workforce," said Rep. Jacky Rosen, D-Nev., who filed the Cyber Ready Workforce Act.
Rosen said the federal grant program would be modeled after Nevada's in-state cybersecurity apprenticeship program.
The legislation filed by Rosen has bipartisan support.
Rep. Elise Stefanik, R-N.Y., the chairwoman of the House Armed Services subcommittee on emerging threats, said the bill would strengthen the nation's cybersecurity capabilities.
The Learning Center Inc., a Las Vegas-based education company, also supports creating the federal program.
If approved by the House and Senate and signed into law, the cyber bill would allow the Labor secretary to award grants on a competitive basis to create, implement and expand apprenticeship programs in cybersecurity.
The grants could be used for career counseling, assistance with housing, transportation and child care costs.
Contact Gary Martin at gmartin@reviewjournal.com or 202-662-7390. Follow @garymartindc on Twitter.