Sandoval joins governors in criminal justice initiative
August 14, 2017 - 4:00 am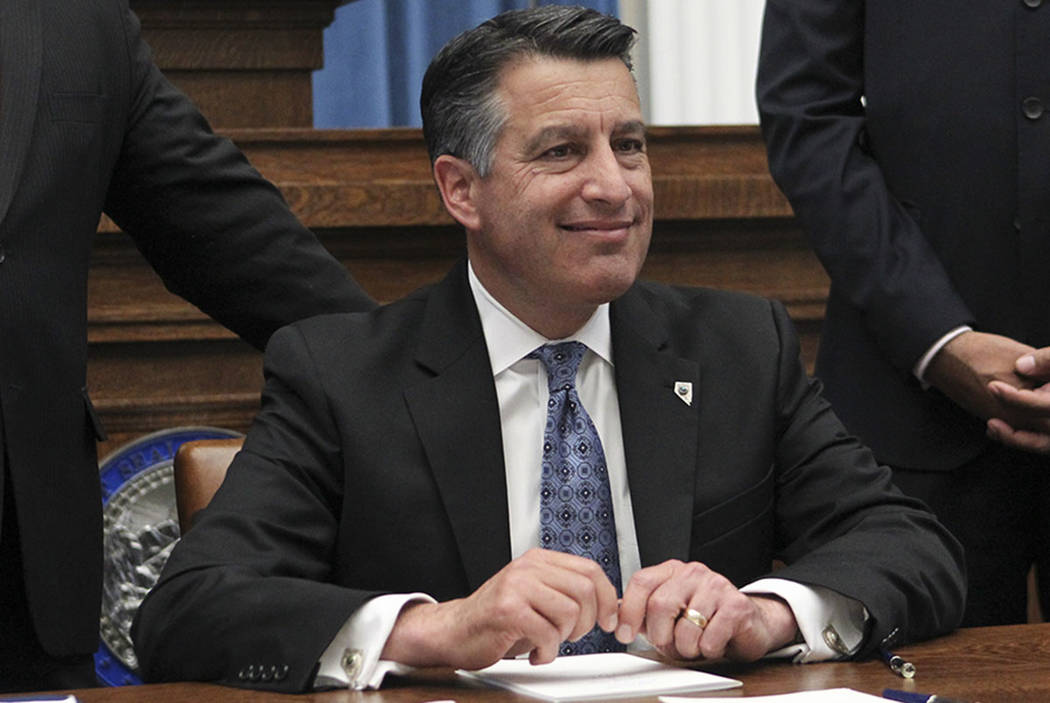 CARSON CITY — Nevada Gov. Brian Sandoval and seven other governors this week will join the Face to Face initiative, a national call to action encouraging policymakers to personally engage with the people who are closest to the correctional system.
The criminal justice initiative will launch with a wave of public activities featuring both Republican and Democratic elected officials meeting with people affected by the correctional system in their respective states.
"Incarcerated people and those returning from prison or jail face statutory and practical obstacles that are often misunderstood," said Glenn E. Martin, founder and president of JustLeadershipUSA, who served six years in a New York prison. "There's no better way to inform our leaders of these issues than connecting face to face."
Sandoval will host a lunch Friday at the Governor's Mansion with formerly incarcerated people and their family members.
The Face to Face initiative offers a list of suggested activities that policymakers can carry out to participate in the initiative. The initiative will provide possible items for leaders to consider to maintain their connection with the people affected by the correctional sstyem.
Face to Face is made possible with funding support from the U.S. Department of Justice's Bureau of Justice Assistance.
Contact Sean Whaley at swhaley@reviewjournal.com or 775-461-3820. Follow @seanw801 on Twitter.
Face to Face
The initiative is sponsored by the National Reentry Resource Center and The Council of State Governments Justice Center in partnership with the Association of State Correctional Administrators (ASCA), JustLeadershipUSA, and the National Center for Victims of Crime.
Participating governors include Dannel Malloy, D-Conn.; Roy Cooper, D-N.C.; Eric Greitens, R-Mo.; Gary Herbert, R-Utah; Steve Bullock, D-Mont.; John Hickenlooper, D-Colo.; and Nathan Deal, R-Ga.